ArtsMemphis boosts operating support for arts organizations
One of ArtsMemphis' 2019 goals is to make sure grant funding is more accessible and equitably distributed, said president and CEO Elizabeth Rouse.
Starting Friday, Feb. 1, all ArtsMemphis grant applications will be submitted through its online grant application platform. Currently the organization is holding operating support grant sessions, which aren't required for applicants but are recommended – especially for organizations applying for the first time.
"Our operating support grant is the cornerstone and our largest grantmaking program," said Tracy Lauritzen-Wright, ArtsMemphis' director of grants and initiatives. "… It's an opportunity for us to provide investment and funding for organizations. We've been working the last couple of years with board members to redesign the process."
Last year, ArtsMemphis provided $1.3 million total in operating support grants to 39 arts organizations. In 2016, the organization gave 22 such grants. ArtsMemphis said the increase is due to eligibility changes and decision-making practices.
Overall, ArtsMemphis invested $2.4 million in 2018 in local arts organizations and artists.
Through that funding, a person in every ZIP code in Shelby County was able to have an art experience, Rouse said. Operating grant funds in 2018 supported a 51 percent increase in art experiences for people of color since 2016 and a 103 percent increase in art experiences for youth. 
Founded in 1963, ArtsMemphis' focus is supporting Memphis' arts sector. The organization acts as a funder, connector and convener.
The operating grants are awarded after a comprehensive application process, site visits and evaluation metric system based on impact and sustainability, said Gretchen McLennon, a member of the ArtsMemphis board of directors' grant committee.
"At ArtsMemphis, we recognize our role in lending stability in the overall arts ecosystem," McLennon said. "So we believe in nurturing small, grassroots, community-based organizations and our important role in continuing to undergird the historic, legacy arts organizations and the work they all undertake."
" frameborder="0" allow="autoplay; encrypted-media" allowfullscreen>
Marcellus Harper, co-founder and executive director of Collage Dance Collective, said what's great about the grant funding process is that ArtsMemphis advocates for applicants and generally wants them to do well, versus placing unnecessary obstacles in the process.
"(It's a) process that seems like it's organization-centric. As a small, emerging organization, there are people within the process that are supporting and advocating for you," he said.
Collage received an operating grant, as well as an enhancement grant, in 2018. Enhancement grants go towards strategies deemed visionary or innovative to help organizations achieve their mission and goals. 
Harper and Kevin Thomas founded Collage in New York in 2006; it moved to Memphis in 2007. The organization consists of a classical ballet company and school. 
"We're focused on trying to increase our national and international touring," Harper said.
By increasing its profile and representing the city outside of Memphis, Collage hopes to be less dependent on foundation support.
Funding specific to nonprofit operations can be hard to find, which makes the operating grant more valuable.  
"A lot of funders want to specifically fund programs," Harper said. "It's great, but it doesn't allow us to be in control of our financial priorities. It doesn't give us autonomy."
Bob Arnold, the Memphis Brooks Museum of Art's associate director of development, said its 2018 operating grant supports core things like staffing, utilities and security.
"That kind of funding is really difficult to find," he said. "Most funders want to see big programs and don't want to see money go towards operations at all."
Arnold said the museum goes through a deep application process with ArtsMemphis.
"They have been doing this for decades and they know the best practices on how an arts organization should be run," Arnold said.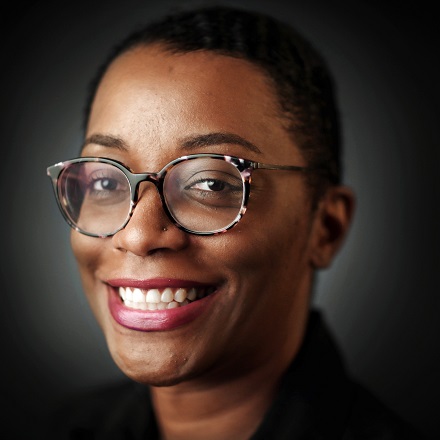 Elle Perry
Elle Perry covers arts and culture and other news for the Daily Memphian. She is a native of Memphis and a two-time graduate of the University of Memphis. Elle previously worked for the Memphis Business Journal and has written for publications including The Memphis Flyer and High Ground News.
---