Memphis-connected Grammy nominees share their thoughts
The 2019 Grammy Awards are chock full of nominated musicians either from Memphis or connected to the MidSouth. There are the household names, like Drake and Justin Timberlake. But there are many other musicians to root for.
The 61st annual Grammy Awards air 7 p.m. Sunday, Feb. 10 on CBS.
Victor Wainwright and the Train was nominated for Best Contemporary Blues Album for the band's eponymous album. Wainwright, who is originally from Savannah, Georgia, has lived in Memphis for the past 13 years.
The band has been together for 10 years, but this is the band's first album under its new name (previously Victor Wainwright & the WildRoots). The name change represents a change of the band's style. This is also the first album that Wainwright had a hand in the production side. (It was co-produced with Dave Gross.) Wainwright also predominately wrote the album's songs.
On the album, Wainwright used his road band and "added a couple of horns."
"Tremendous horn players," he said. "They're road-tested in an extreme way."
About the nomination, Wainwright said that he is thrilled, pumped up and excited: "It kind of knocked me out of bed the first day."
Wainwright, who originally moved to Memphis as an air traffic controller, said the album really represents how the band feels when they play on stage.
"I hope listener feels a lot of that," he said. "I hope they come out to a live show and see more."
Rebekah Wineman, is originally from Interlochen, Michigan, not Memphis. But she attended the University of Memphis on a (oboe) band scholarship and earned a recording technology degree in 2013.
"It was intense," she said. "It was a good experience. It got me ready for pretty much anything."
She earned a masters of sound recording from McGill University, in Montreal, in 2016. Wineman is now based in New York, where has worked for Meyer Media for the last 2.5 years.
She's nominated for her mastering engineer work on "A Rhapsody in Blue – The Extraordinary Life of Oscar Levant," up for Best Historical Album.
At Meyer Media, Wineman works to remaster recordings. She describes her job as listening to music, mostly alone, and figuring out how to make it better.
"We digitize tapes or discs and clean them up to make them sound better for the technology we have today," she said.
About the Oscar Levant project, she said, "I think it's a really good tribute to him. I think he had a hard life and didn't like the limelight. I think it is kind of cool that we could do this for him."
About the Grammy nomination, she said, "It's such a rare occurrence. Normal people don't get this honor. I feel like a normal person."
Millington native Justin Timberlake was nominated for Best Pop Duo/Group Performance for "Say Something," which features Chris Stapleton.
Drake, who hails from Toronto, but whose father is Memphis musician Dennis Graham, and who spent summers, while growing up in the city, has multiple nominations: Record of the Year ("God's Plan"), Album of the Year ("Scorpion"), Song of the Year ("God's Plan), Best Rap Performance ("Nice For What") and Best Rap Song ("God's Plan"). He's featured on Travis Scott's "Sicko Mode," up for Best Rap Performance and Best Rap Song.
Memphian BryTavious Chambers, better known as Tay Keith, co-produced "Sicko Mode." Scott's album "Astroworld" is also nominated for Best Rap Album.
Memphis native Teddy Walton co-produced "King's Dead," by Kendrick Lamar, Jay Rock and James Blake, which is up for Best Rap Song and Best Rap Performance. The song is from the "Black Panther" soundtrack. Walton co-produced "Spoil My Night" on Post Malone's Beerbongs & Bentleys, which is up for Album of the Year. And, he co-produced "Keyz 2 the City" and "Double Up" on Nipsey Hussle's "Victory Lap," up for Best Rap Album.
Memphis native Kenneth Whalum III co-wrote "Ladders" on the late Mac Miller's "Swimming," which is nominated for Best Rap Album.
Abbey Smith, who performs under name YEBBA, is a West Memphis, Arkansas native. YEBBA is featured on PJ Morton's "How Deep Is Your Love," which was nominated for Best Traditional R&B Performance.
Also from West Memphis is Jekalyn Carr, nominated for Best Gospel Album for "One Nation Under God" and Best Gospel Song/Performance for "You Will Win," alongside her father, Allen Carr.
David Evans, a University of Memphis ethnomusicology professor, is nominated for Best Album Notes for "Voices of Mississippi: Artists and Musicians Documented by William Ferris."
"The King," the documentary that features a road trip taken in Elvis Presley's 1963 Rolls-Royce, was nominated for Best Music Film. The film's interview subjects include the late George Klein, the late Scotty Moore, Jerry Schilling, former Memphis mayor AC Wharton and Justin Merrick, now executive director of Center for Transforming Communities.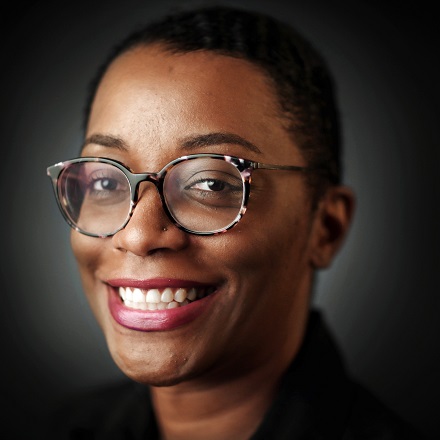 Elle Perry
Elle Perry covers arts and culture and other news for the Daily Memphian. She is a native of Memphis and a two-time graduate of the University of Memphis. Elle previously worked for the Memphis Business Journal and has written for publications including The Memphis Flyer and High Ground News.
---