U of M Theater scores with promising Broadway production 'Be More Chill'
In a coup that would make any theater director proud, the University of Memphis Department of Theatre & Dance presented its latest musical, "Be More Chill," this month, just as the production makes its Broadway debut.
If you're not familiar with the show, ask your teenager. The original cast recording has been a huge online sensation, being shared incessantly by its viral fan base and streamed more than 160 million times.
The high-energy, poignant, at times even old-fashioned musical is projected to become a community theater staple, joining the ranks of such popular shows as "Little Shop of Horrors" and "Oklahoma!"
The story behind "Be More Chill" explores numerous issues that both young adults and society continue to confront. The high-school set musical revolves around high school drama — insecurity and peer pressure, bullying and popularity, cool kids/not cool kids grappling with how to hold on to or improve their social status. Technology and digital-age realities are also ingrained in the story, which features pop-rock music and lively choreography.
"Be More Chill" is based on the young adult novel by Ned Vizzini, who battled with depression and committed suicide in December 2013 in Brooklyn, New York, at age 32.
The awkward protagonist Jeremy, played in the U of M production by Toby Davis, desperately wants to capture the attention of cute, nerdy Christine. So he signs up for the school play, much to the taunts of the school bullies.
His nemesis Rich, played by Riley Thad Young, insists his cool factor will be improved by popping a SQUIP (short for Super Quantum Unit Intel Processor) instead. The pill actually contains a brain-altering super computer, played by Landon Wicker, whose character looms like a sci-fi mad man.  
As Jeremy's hipness increases, his real personality fades and with it, his friendship with loyal fellow nerd, Michael, played by Deon'ata White. Michael shares Jeremy's love of video games and hanging out in his bedroom and it is Michael who sees the price the SQUIP is extracting and fights to pull his buddy back from the brink.
Ultimately, the show drives home a timely message — that being authentic and true to oneself matters — not easy in an age of social media shade-throwing and Instagram superficiality.
So how did U of M land the rights to "Be More Chill?" It turns out director Justin Braun, a third-year grad student earning his MFA in directing, connected with Joe Iconis, the Broadway show's Manhattan-based lyricist, through a mutual theater friend. Braun often looked in on Iconis' shows when in New York. Since the 32-year-old director was familiar with Chill, he knew the material would resonate with U of M students. After Braun's proposal was accepted last year as his master's thesis, the theater department went to work securing the rights from R&H, the Rogers and Hammerstein organization.
But then, progress stalled. Amateur productions are typically not allowed to be staged when a show is headed to Broadway and the status of Chill took time to determine. However, because of its huge online success, R&H realized it would make sense to green-light the request. Finally, they released the rights. The timing of the show's premier on Broadway, Feb. 13, was another lucky break, giving U of M's show more currency.  
"This show really connects with audience members between the ages of 13 to 22," Braun said. It says, "embrace who you are instead of pleasing other people. That's a powerful message for kids."
For cast members, being part of a musical that hit so close to home, not only talking about the social issues of adolescence but the promise and challenges technology brings, proved motivating.
"I was pleasantly surprised with the energy and preparation the actors brought to my vision," Braun said. "It was paradise for me, they really put out the effort."
The show proved to be a big hit — both weekends sold out — as well as a huge learning experience for students. Collaborative discussions with the set production and lighting/sound crew led to a futuristic set, resembling sized-up motherboards that frame the stage along with a metallic gate that reveals a tunnel through which the SQUIP makes his flashy entrances.
The show could have filled a larger venue, but associate professor Jacob Allen says that's not the point.
"We care about the rehearsal process, because that's where the learning takes place," Allen said. "We're most excited about the level of work being done, regardless of how many people see the show. Our mission is to train well-schooled professionals to share their art with everyone."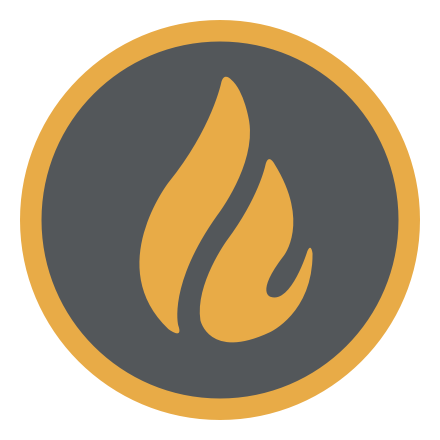 Jane Schneider
Jane Schneider is a freelance reporter for The Daily Memphian.
---