From Main Street to Mane Street: Memphis man seeks to change street name for 'the culture'
Memphis music producer James Dukes jokingly posted on Facebook two years ago that the city should change the name of Main Street to Mane Street, backed by a petition drive to do so. 
"There was a lighthearted discussion/joke around the idea of that street and that petition," recalled Dukes, also known as IMAKEMADBEATS. "People laughed and thought it was a great idea." 
After further discussion and more thought, the idea went from being a joke to being a way to celebrate Memphis culture.
"Whether ... you're 80 or 10 years old, there is a good chance that if you are from Memphis or if you lived in Memphis long enough, you say the word 'mane,'" Dukes said. "I have Mexican homies who say 'mane.' I have white friends who say 'mane.' Again, it is such a part of Memphis. Anybody who is in or from Memphis, or even visiting Memphis, you have to acknowledge how much 'mane' is a part of culture. I just feel like it is about celebrating what makes us, us. Just like 'mane.'"
More than 2,000 have signed the "Mane Street" petition since it launched Feb. 19 on social media, and Dukes thinks he will get the needed 5,000 signatures within 30 days.
Memphis filmmaker Craig Brewer, whose 2005 movie "Hustle & Flow" used "mane" multiple times, has added his support for "Mane Street."
"Respect to @imakemadbeats for this petition. He makes a compelling argument for the change. And for anyone out there that thinks this is a bad idea, remember who we are as Memphians," Brewer posted on Instagram. "We don't do things like everyone else, from Sam Phillips and Jim Dickinson to @juicyj and Isaac Hayes. We have our own way, our own sound, our own culture. Can you dig it, mane?"
Dukes is a music producer, recording engineer and artist who has worked with singers including Solange Knowles and rapper Ludacris. He said he doesn't know the origins of "mane" but is sure its roots are embedded in Memphis.
"So the bigger idea is not whether or not a street name gets changed," Dukes said. "The bigger idea is Memphis needs to actively find ways to celebrate who we are in a unique way just so that the people here feel represented and those brilliant people who we often ship off to other places want to build here."
Elliott Sayles, who started Mane T-shirts in the city in 2015, defined "mane" as a noun that is an alternative way of saying "man." He said it's a phrase most commonly used in Memphis and used before and after a sentence to emphasize a point. That definition is front and center on his T-shirts and other clothing items, which now include Little Mane onesies for babies and Mane coffee mugs.
The definition of mane was initially articulated in 2007 on Urban Dictionary by Memphis native and Central High School graduate James White. Sayles monetized the definition and  trademarked the word "mane" after launching his business. He said if the petition drive is successful, "mane" can be used on street signs because his trademark classification covers clothing.
He said he was elated when he learned of Dukes' petition and was one of the first to sign.
"The crazy thing about it is the South Mane street sign, I actually had artwork made in December and I was going to wait to launch it for the bicentennial," Sayles said. "I think it is the best thing we can do. It creates a sense of culture. Every city has their culture that people rally around, and I think it adds another element to what we actually need. That's why I created the brand, so Memphians inside the city, outside of the city and for tourists to get a piece of the culture. I am pulling for Mane Street."
Josh Whitehead, administrator of the Memphis-Shelby County Office of Planning and Development, said on The Daily Memphian Politics Podcast recently that the process to change a street name is "straightforward."
"The Land Use Control Board will vote it up, vote it down, hold it for 30 days. Holding it for 30 days is often a good way to find common ground between people who have just received this notice and they are not necessarily against the proposal ..." Whitehead said.
---
Politics Podcast: Planning & Zoning 101 with Josh Whitehead
---
He said costs of changing a street name is an initial $400 fee plus $250 per sign, and it is the responsibility of the person applying for the name change to foot the bill.
The applicant also must compile the names of property owners and occupants along all of the street and seek their input, Whitehead said.
Dukes said he is prepared to see the petition through because it goes beyond just changing a street's name.
"If the name is changed, you will find Memphians driving down Mane Street, walking down Mane Street, just taking Instagram photos and selfies saying that the city they live in would do this to represent their culture properly," he said. "I think there will be an amazing level of civic pride and engagement because people would finally see that if this is possible, wow, what else is possible in terms of representation here." 
Reporter Bill Dries contributed to this story.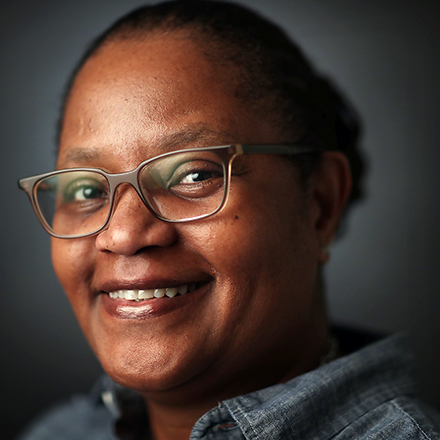 Yolanda Jones
Yolanda Jones covers criminal justice issues and general assignment news for The Daily Memphian. She previously was a reporter at The Commercial Appeal.
---