Sofar Sounds brings secret concerts to Memphis
Traveling musicians know the pain of playing in a packed watering hole, fighting to be heard over the clattering glass and side-chatter. Serious music fans often hate it, too.
Organizers with Sofar Sounds, a global music startup now available in Memphis, believe they've found the perfect way to ensure both artists and audience members get the most out of intimate rooms. Fans pay for their tickets before they know who is playing or where they'll be performing. What they do know is that they want to hear music.
"It's a really different kind of concert experience," says Sofar Memphis team leader Meredith Regan. "It sort've ruins going to a regular show, now, because you're like –"
"–'Please stop talking!'" Baylee Less, another Sofar volunteer says, laughing.
"It can be discouraging to be playing a bar full of people who aren't listening to you – even if the bar is full," Regan says. "So, I think there's this magic in the experience for them to feel like these songs, these lyrics, these beats that they're putting so much time and effort into creating, are being heard."
The concept began in London in 2009 when a group of musicians and music fans grew tired of having to fight over noise and cellphones to hear their favorite bands in their local pubs. So, they started having their friends over to hear live music in a living room.
In 10 years, the shows – "secret gigs and intimate concerts," as Sofar describes the model – have grown from eight guests in one London apartment to nightly DIY concerts put on by volunteer teams in 429 cities across the globe. Fans log on to the Sofar site, apply to a show, only knowing the date and city. Just 36 hours before showtime, they are e-mailed an address, and have no clue what kind of music they'll be treated to until they arrive.
Regan, who works as a director of innovation strategy for ALSAC, the fundraising arm of St. Jude Children's Research Hospital, had been using her apartment to host Sofar Sounds shows in San Francisco once a month. When ALSAC moved her to Memphis, she thought hosting at her new place of residence would be a way to make friends and get acquainted with Bluff City musicians.
There was just one issue. Sofar didn't exist in Memphis.
"I was like, 'How is that even possible? (Memphis) is like one of America's great music cities,'" Regan says, laughing.
Sofar put Regan in contact with Less, a freelance music journalist who'd been looking for guidance on starting a Sofar in Memphis.
In September 2017, they had their first show at Stock & Belle, a shop on South Main.
Since then, they've entertained guests at apartments, thrift stores, photo studios and co-working spaces around Memphis.
"Our goal is to make it as low-impact as possible on the hosts," Regan says. "We literally just tell them, 'We will show up and throw a concert in your venue. You do nothing.' We'll move furniture if we need to, we'll put everything back. Leave-no-trace style. It's important to us to make it easy and fun for people to host."
The number of tickets available when fans apply online depends on what the secret venue can accommodate. An algorithm chooses which guests get tickets in a lottery-like system.
Most living room shows bring in about 30 guests, while some larger spaces can top out around 150.
Their largest audience to-date, at around 250 people, was programmed to commemorate Sofar Memphis' one-year anniversary. It took place at Levitt Shell, which Regan and Less admit went counter to the tradition of bringing fans to a place they wouldn't typically see music.
"We did it unconventionally (though)," Less says. Instead of putting audience members in the grass at the amphitheater, everyone sat on stage with the artist for a more intimate feel.
While Regan coordinates each venue, Less is in charge of arranging which artists perform.
Each show consists of three live sets of around 30 minutes. Less says there's a science to her booking format.
"I come into (every show) with the notion that people are coming, not knowing what they're going to see, and they are coming with all different kinds of music tastes," Less says.
"I make sure it's very eclectic in that you're not just going to get three singer-songwriters or three hip-hop artists. You're going to get a singer-songwriter, a hip-hop artist, a blues artist, (or an) electronic artist."
One of the core philosophies of the global Sofar model is that there is no opening act. Each performer's message is equally important. Less keeps this in mind.
---
"For me, it's all about the connections and getting to tell the stories I wouldn't be able to tell if I was in a bar or some place where people are either drunk or I'm like background music."
Aaron James, Memphis musician
---
"I normally think of building: starting with a softer artist, build a little bit more in the middle, and kind of blow everyone out at the end," she says.
Aaron James is a Memphis-based vocalist and guitarist who played behind singer Cameron Bethany at the very first Sofar Memphis show. The next month, Less brought him back to perform a set on his own.
Since then, he's traveled the nation, playing Sofar gigs in cities such as Baltimore, Washington, D.C., Chicago and West Lafayette, Indiana. Throughout spring, he'll be appearing in Atlanta, St. Louis and Kansas City as a part of Sofar.
"You get to see how people are different wherever you go. It's the music that connects everything," he says.
"Regardless of how different the people are, my stories and me, as an artist, stay the same. You get to see how your music connects with the different people in these different places."
James, whose repertoire centers around a still, quiet sincerity, says he's gravitated to the Sofar culture because it's allowed him to perform in a comfortable, safe space.
"For me, it's all about the connections and getting to tell the stories I wouldn't be able to tell if I was in a bar or some place where people are either drunk or I'm like background music," he says.
"People come ready to support the artist. People come ready to hear music. They want to fall in love with you. It's a platform where people are primed and ready to enjoy what you're doing. It's just up to you to build that connection."
The next Sofar Sounds Memphis show will be held at a secret Downtown location on Thursday, March 7, at 7 p.m. To apply for tickets, click here.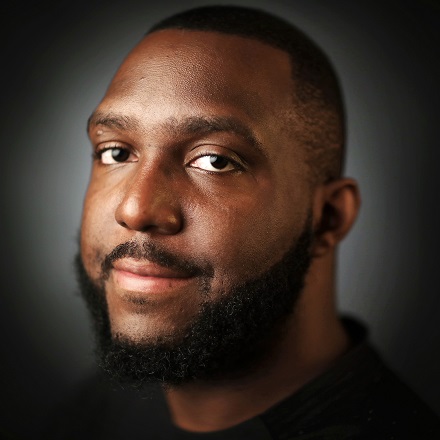 Jared Boyd
Jared Boyd is a general assignment reporter with The Daily Memphian who can be found covering just about anything people in the Mid-South might find interesting. His friends call him "Jay B.," and you can, too.
---