City issues call to 'reimagine' Brooks Museum, Memphis College of Art buildings
The closure of Memphis College of Art next summer and the relocation of the Memphis Brooks Museum of Art to Downtown in 2024 means 186,000 square feet of space in Overton Park will need new tenants.
On Monday, March 25, the city of Memphis launched an open call for "creative reimaginings" for both buildings called "Create Your Space." A selection committee, led by U3 Advisors, will choose respondents to expand on their ideas as part of a request for proposals (RFP) process.
The ideas, which can be for both buildings, just one building, or part of either building, must be submitted online by 5 p.m. Tuesday, April 30. The city, in partnership with Epicenter, will host an informational workshop from 5-7 p.m. Wednesday, April 17, at MCA, where those interested can receive feedback from experts, the selection committee and U3 Advisors. Additionally, Epicenter will be providing free feedback to potential respondents throughout April.
The selection committee will include local and national arts and culture leaders, as well as community and civic organization leaders. With input from the committee and U3 Advisors, Memphis Mayor Jim Strickland will make the final decision on plans submitted, but Memphis City Council has to greenlight the final ideas.
The city originally released an RFP for the Brooks Museum last year, but before MCA announced its closure. With the buildings being neighbors in Overton Park, the city decided to start over with a process that included the future of both buildings in tandem.
The open call and guiding principles for ideas came from community feedback last fall, in the form of two public forums, an online survey and more than 25 stakeholder meetings.
The selection committee is tasked with choosing ideas that strengthen the Memphis community; represent the diversity of the local community; enhance Overton Park and connect it to the surrounding community; enrich the buildings with "creative and respectful reuse concepts;" and that have long-term financial sustainability.
MCA has an estimated minimum of $3.5 million in deferred maintenance. The Create Your Space website includes floor plans, reports and images for both buildings. Funding is not available as part of the selection process.
The city owns both the Brooks building and land it sits on. The city owns the land that is home to MCA; the building will revert to city ownership once the college closes.
Since late 2017, two proposals for each building have been made public.
For MCA, Memphis Area Creative Collaborative founders Abby Phillips and Dorothy Collier have proposed the "Arrow at Overton," which would include artist studios for rent, art workshops, micro-retail, galleries, a restaurant, meeting space, art continuing education classroom space and art nonprofit office space. MCA's other proposal is for a second campus of the National Ornamental Metal Museum.
For the Brooks building, Ekundayo Bandele, founder of Hattiloo Theatre, has proposed a national black theater museum. The other proposal for the Brooks building is the Memphis Museum of Tribal & Visionary Art, which would be created by artist and gallery owner Jay Etkin.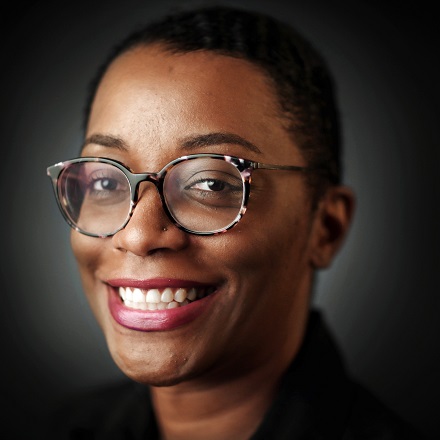 Elle Perry
Elle Perry covers arts and culture and other news for the Daily Memphian. She is a native of Memphis and a two-time graduate of the University of Memphis. Elle previously worked for the Memphis Business Journal and has written for publications including The Memphis Flyer and High Ground News.
---