Eighty years after his death, Richard Halliburton finds new life in fiction
It was 80 years ago this week that writer and adventurer Richard Halliburton was lost at sea somewhere near the Midway Islands during a typhoon in 40-foot seas aboard a recreated Chinese junk named the Sea Dragon.
Since 1939, Halliburton's story and legend continue to be rediscovered and with it, his legacy grows. 
At Rhodes College -- home to the Richard Halliburton Archive featuring letters, papers and other research material by the Memphis adventure travel writer -- the curator of the archive will talk Tuesday evening at 6 p.m. at Blount Auditorium about the sea voyage from Hong Kong to San Francisco.
Bill Short will also show some rare film footage of the writer and the Sea Dragon shortly before Halliburton's last adventure began.
Since sending a radio distress signal from the storm, Halliburton has had an afterlife that has kept him popular with different generations – first for his travels to exotic locales and the stories of what he did, then for the portraits of the world in a very different time and more recently for his life and what made him such an adventurer.
A spate of biographies have appeared in recent years, along with constant requests to review the archives at Rhodes and another upcoming biography that's in the works. Short says the new biography may be the most comprehensive yet.
And 80 years after his death, Halliburton is now the central figure in a new series of historical fiction books by author Garrett Drake, who recently released the first in the series "The Secret of the King's Tomb."
Halliburton is portrayed in the novel as a spy for the U.S. during the gap between the first and second World Wars – something that has been a source of speculation in the books about him.
"I don't know that I would say, 'Yes, Halliburton was a spy.' But at the same time, I wouldn't be surprised if somehow we got access to something that said so," Drake said Monday night after a book-signing at Novel bookstore. "I don't necessarily think that, but it's an interesting thing to think about."
Short, who read the manuscript of Drake's novel and helped with Drake's research, said it's a "good possibility."
"It is so obvious that Richard would be an appropriate story because he is emphatic about his travel," Short said. "He goes everywhere. And he is in his own way a playful rule breaker."
Short also mentions that Halliburton tried to enlist in the armed services during World War I but was unsuccessful.
Both Short and Drake cited his extensive travel and, even before he was a publishing phenomenon, his ability to encounter and meet with world leaders and other officials in remote regions of the world.
Halliburton was born in Brownsville, Tennessee, but moved to Memphis with his family when he was 12 years old. In between his travels, he stayed with his parents and wrote in Memphis.
After his death, his family donated some of his papers to Princeton University, from which he graduated, and some to Rhodes College, where the Halliburton Memorial Tower is a central feature of the campus.
"He traveled light. Richard doesn't keep much of anything," Short said of an archive that has grown with material from other sources. Short began organizing the collection in the mid-1980s.
At the Monday book-signing, he brought three notebooks containing pages crammed with handwritten notes Halliburton took at the sites he visited. 
Drake spent two months with the Rhodes archives just reading the journals from the 1920s and 1930s as well as letters to his family. At the start of that period, Halliburton was an unknown writer selling stories of his travels to magazines to make money for more travels.
By the end of the period, he was a worldwide celebrity not without his critics who questioned whether he did all of the things he said he did – swimming the Panama Canal, staying at the infamous Devil's Island prison, diving into the Mayan Well of Death, crossing the Alps on elephant and spending the night in the Taj Mahal's garden.
Halliburton's father compiled a list of where his son traveled that was the key to Drake developing a story line that corresponded to Halliburton's actual travels.
"Everything had to somewhat correspond with where he was and what he was doing. So if you read it and you are a Halliburton fan, the dates and the places and everything match up with where he was," he said. "The story is more than what he wrote. It's other things."
Drake also consulted with British historian Sir R.J. Evans to create a Nazi nemesis for the Halliburton character who is also a fictionalized version of a real-life German official.
Throughout, Drake said his goal was to be true to Halliburton, who he noted "had a penchant for embellishing, or at least people said that about him."
"I had to write Halliburton as he is, which is really not that difficult to do," he said. "I was able to keep Halliburton in the context of who he is as a person."
By the time of the Sea Dragon's ill-fated voyage, Short said Halliburton's books were being overtaken by radio and travelogue films shown in movie theaters of the exotic parts of the world that were his specialty.
But Halliburton continues to appeal to readers even in an age where technology has made the world a much smaller place and its farthest reaches more accessible.
Drake first encountered Halliburton through his children, who were reading "Book of Marvels," Halliburton's 1941 book. From his own reading of the book, he moved to the Rhodes archives and "reading the stuff that never made it into print – some of the very interesting stuff."
"I thought this would make a really incredible story," he said.
It helped that Drake is also an adventurer who has dog-sledded in the Arctic and swung from vines in the Amazon jungle.
Short said he advised Drake on how well parts of the story line meshed with Halliburton's real life and travels.
"If you didn't know anything about Halliburton, you might want to know more," he said of the novel.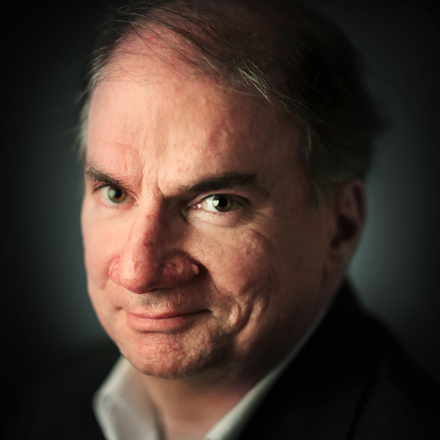 Bill Dries
Bill Dries covers city government and politics. He is a native Memphian and has been a reporter for more than 40 years.
---