New-to-Memphis program pays college students for internships in arts institutions
College students will begin internships at Memphis art and cultural institutions this summer, earning $15 an hour and working 28 hours per week.
The internships are funded by Arts Intern, founded in New York in 1999 by art collector and philanthropist Agnes Gund. The program introduces students with financial need and from diverse backgrounds to careers in nonprofit arts organizations.
Memphis will join five other cities that participate in Arts Intern, including New York, Boston, Cleveland, Philadelphia, and Providence, Rhode Island.
The program is part of the New York-based Studio Institute. Another Studio Institute program, Creative Start – which places working artists in preschools – launched in Memphis last year.
---
Elle Perry: New program places working artists in Memphis preschools
---
ArtsMemphis, Art Museum of the University of Memphis, Mallory-Neely House, Memphis Brooks Museum of Art, the National Civil Rights Museum, the National Ornamental Metal Museum, Stax Museum of American Soul Music and the UrbanArt Commission will host interns.
ArtsMemphis connected the local organizations to Arts Intern.
"We know how much need there is, and this is such a huge opportunity to not just strengthen the arts administration field but to really help organizations," said Elizabeth Rouse, ArtsMemphis president and CEO. Arts institutions "can certainly use the extra resources."
Tracy Lauritzen Wright, ArtsMemphis director of grants and initiatives, said it's important "that people that we are recruiting look like the communities we are serving, too.
"There's no secret that there's a real lack of diversity and inclusion in arts administration, museum administration nationally, so I think programs like this are a great way to address that long-term."
Memphis will start with 10 interns, according to program coordinator Amy Foote. To qualify for the nine-week internship, which starts in June, students need to be rising college juniors and seniors who are either Memphis residents or attending Memphis colleges and universities. Acceptance isn't limited to arts or art history majors. Students in marketing, communications, English, technology or other majors are considered.
Prospective Arts Intern students must provide information about their "expected family contribution" from their Free Application for Federal Student Aid (FAFSA) as part of their application. The EFC must be less than $5,000.
The Memphis interns will get jobs dealing with grants and initiatives, videography, project management and marketing, collections, digital media, and museum education and research. They will spend four days a week working at their assigned organizations, and on Fridays, they'll visit other institutions.
The curriculum is designed by the Studio Institute.
"What is so wonderful about college students is that they really bring a different perspective," said Tom Cahill, Studio Institute director. The students also get a new perspective, he said. "I don't believe anyone will look at art offerings in Memphis in the same way if they do this (internship)."
In addition to a salary, the interns receive a $500 stipend when they complete a project and presentation related to their internship.
Rouse said Arts Intern will help the arts administration field "look like Memphis in a way that really it doesn't today. This is a huge opportunity for Memphis to be a model for how to strengthen the arts sector long-term."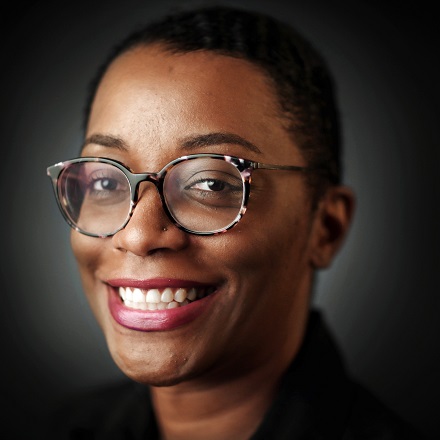 Elle Perry
Elle Perry covers arts and culture and other news for the Daily Memphian. She is a native of Memphis and a two-time graduate of the University of Memphis. Elle previously worked for the Memphis Business Journal and has written for publications including The Memphis Flyer and High Ground News.
---