Memphis Fashion Week struts 901 style
Creations by emerging designers, including some teenagers, also find a platform
Five of the seven designers featured in Memphis Fashion Week April 11-13 are from Memphis. An additional 30 promising local creators, some still in middle and high school, are included in the Emerging Memphis Designer Project.
Former talent agent Abby Phillips started Memphis Fashion Week (then Memphis Fashion Weekend) in 2012. The next year she added the EMDP.
"There's definitely the crowd that loves fashion, that is fashion forward, that wants to experience the idea of a runway show," Phillips said, but the event also emphasizes design. "Design is art."
Fashion Week events will be held at Crosstown Concourse, Hu Hotel and Memphis College of Art, celebrating not just designers but also photographers, models and boutiques. The official events benefit Phillips' Memphis Fashion Design Network nonprofit. 
From 10 a.m. to 7 p.m. Friday, April 12, and 10 a.m. to 5 p.m. Saturday, April 13, a trunk show will be open for shoppers at Crosstown Concourse.
The featured-designer runway show, a ticketed event presented by Looney Ricks Kiss, will be at 7 p.m. Saturday at Crosstown Concourse Theater.
The five featured design brands from Memphis are Demi Blvck, Jodi Brewer Couture, Siss Viss, T I E N A and Tanganika by Tangie. Other featured designers are This is Sloane from Austin, Texas, and The R Gene from Puerto Rico.
To be chosen for the Emerging Memphis Designer Project, designers must have fashion sales of less than $50,000 a year.
In September the applicants submitted sketches. Those who were chosen used their sketches to create garments in a seven-month process, meeting with a mentor for fabric selection and model fittings.
Phillips said fashion design programs at Memphis College of Art and University of Memphis contributed to the quality of emerging designer production this year. "You can see these designs are next level," she said. 
A panel of judges will choose winners of the EMDP scholarship and prizes of $400 to $700. The judges include featured designer Jodi Brewer, who creates custom wedding gowns; Babbie Lovett, vintage couture collector, former model and fashion-show host; and Elliot Perry, art collector and retired NBA player. 
Phillips has seen the EMDP evolve over time.
"It's exciting that every single year it grows and grows, but this year in particular, you can see the educational components working," Phillips said.
EMDP designer Maegan Partee, heard about the program through Instagram and the MCA fashion design certificate program.
"You don't really see a fashion industry in Memphis in general, so it's pretty cool to be a part of it," she said. "Hopefully it blows up more."
Another EMDP designer, Kira Cunningham, is also in the MCA fashion design certificate program. Her pieces include green and layered fabric, and are inspired by living on a farm, she said. 
Erik Lawriski, another EMDP designer, will show a leather jumpsuit and two capes. "I didn't do great in high school," Lawriski said. "I think this is a great way to build yourself up, build your resume up and make yourself appealing to colleges."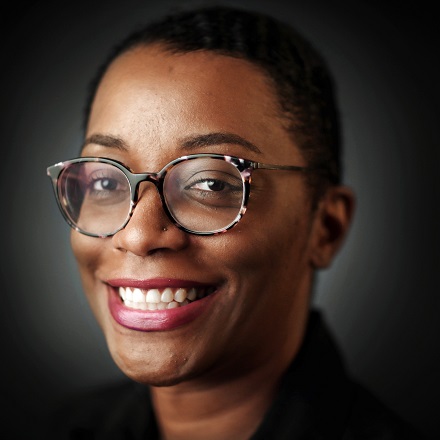 Elle Perry
Elle Perry covers arts and culture and other news for the Daily Memphian. She is a native of Memphis and a two-time graduate of the University of Memphis. Elle previously worked for the Memphis Business Journal and has written for publications including The Memphis Flyer and High Ground News.
---