Jesse Jackson and Stax: The reverend's largely forgotten link to Memphis
As a 26-year-old understudy of Dr. Martin Luther King Jr., Rev. Jesse Jackson traveled to Memphis to assist his mentor in the 1968 sanitation workers strike.
Following King's assassination, Jackson continued working in King's honor by heading up his Atlanta-based Operation Breadbasket initiative.
But Jackson also continued his work here in Memphis because, though the strike had ended, his work locally wasn't quite done. 
Jackson joined the ranks of such names as Otis Redding, Isaac Hayes, and Rufus and Carla Thomas by recording at a Memphis institution, Stax Records.
---
Bill Dries: King's words resonate with new rhythm, insight
---
In town for the 51st anniversary of King's death April 4, Jackson talked about his Stax experience from a booth at Blues City Café on Beale Street, less than a mile north of the Lorraine Motel and just over 2 miles northwest of where Stax Records once stood.
Jackson remembered rubbing shoulders with his record industry contemporaries long before he debuted on Stax imprint Respect Records with the 1971 recording "I Am Somebody."
"A lot of the Stax artists used to stay at Lorraine," Jackson recalled of the hotel that was a haven for African-American travelers and local African-American elites during segregation.
Jackson said he met Stax executive Al Bell, who also associated with King, in 1968 while Jackson was in Memphis. Bell, however, doesn't remember it that way.
Bell said he was invited to hear Jackson speak in Chicago, via a recommendation by an Illinois disk jockey who thought Bell's interest in black economic empowerment mirrored the sentiments of Jackson's rhetoric.
"I went into Chicago and met with Reverend Jackson," Bell said. "We interacted nicely. I met him prior to him going on stage to start services for that day."
As Jackson rolled into an early iteration of his signature litany, "I Am Somebody," Bell was taken by the spirited refrain, considering its message the remedy for a nation of African-Americans whose morale was weathered by a decade of passive demonstration.
"'My God,' I said, 'Every black person in America needs to hear this right now, more than ever before,'" Bell recalled. "Because that's what we'd lost. We had never gained it completely, but we were losing our self esteem, our history."
Bell offered Jackson a recording contract and armed one of his assistants with a cassette player to record a series of Jackson's subsequent speaking engagements.
"I brought it back and transferred it to stereo and did some editing on it to make it album length," Bell said.
Bell and Stax released "I Am Somebody" as the first LP under the label's new Respect subsidiary (shorted from the name "Respect Yourself"). 
The label's logo donned the tagline "Tell it like it is," and its catalog was intended to act as a subversive stream of messaging for black empowerment.
"I don't know that selling a lot of records was really the priority, in some ways. They were planning on giving a lot of these records away to schools, libraries and churches in the black community to make sure they were heard," said Jeff Kollath, executive director of the Stax Museum of American Soul Music. 
"They wanted the recorded music, speeches and poems to be heard by young African-Americans and people in the black community, instead of just reading about it all the time," he said. "They believed in the power of the spoken word and the power of an audio recording. They thought they would reach more people that way." 
Deanie Parker entered Stax's orbit as a performer, releasing one single on the Volt subsidiary in 1964, but remained a pillar in the company through its last days as a marketer, publicist and A&R.
She recalls the shift of the soul-centric record company to include promoting a spoken-word recording by a budding national voice in the political and religious sphere.
"We were not only selling tangibles, we were also selling intangibles – the kinds of things that made us the people we were," Parker said. "We took pride in how we looked, how we talked, what we were thinking, what we were doing, to bring each other along and pass on our rich heritage and history in every aspect of black life."
A message for the masses
In an effort to establish the record as a success along the lines of Stax's main catalog, both Parker and Bell said Stax staffers employed a multi-tiered plan that included creative direction, promotions and other crafty tactics to make "I Am Somebody" stick.
"The major difference was we were positioning Carla Thomas, Booker T. & the MG's, Otis Redding and most of the other artists so that they could become crossover artists, so that they could have mass appeal. We could not do that with Jesse Jackson," Parker said.
Instead, they looked to use Jackson's greatest resource: his own appeal.
"In this case, there a was a built-in audience, because Jesse Jackson had a major following," Parker said.
The approach began with the album's cover, which bills Jackson as "The Country Preacher." Jackson, a Greenville, South Carolina, native, said he earned the nickname while mixing with ministers in Chicago.
"When we went North, we were coming from the country," Jackson said. 
"A lot of guys up there, they were smooth, but they had nothing to show for their smooth talk. In the South, we'd won some battles. We won the library fight, we won the restaurant fight, we won the theater fight. A lot of those guys hadn't won anything, yet they knew everything.
"But, I'm just a country preacher," Jackson said, laughing.
A former radio host, Bell took short excerpts from the album and sent them to stations to play between breaks.
"These black disk jockeys became proud of it," he said. "It caused them to listen to the album. And after they understood all that he was talking about on that album, they started playing those 30 seconds and 60 seconds on the air like you wouldn't believe. That's what popularized him across the country, and it took Respect Records to a different level in the marketplace."
In August 1972, Stax's roster of artists across various genres met onstage at the Los Angeles Memorial Coliseum for a music festival to commemorate the seventh anniversary of the 1965 riots in Los Angeles' Watts community. Jackson was tapped to deliver the proceeding's preamble.
Bell stood behind him as he led the crowd in reciting aloud his now-iconic catchphrase, "I am somebody," as the words flashed across the screen.
Parker said Jackson's litany and its theme of black self-encouragement "was like hand and glove" for the display of black pride that the concert represented.
"For a dollar, two dollars apiece, you could hear top artists, and we would talk to them," Jackson said of the concert. "A hundred thousand people we could talk to. It was not to make money, but to make a statement."
Later in the evening, Jackson returned to introduce the headliner, Isaac Hayes.
---
"A civil rights leader and future candidate of the American presidency (was) acting as Isaac Hayes' hype man. It's a remarkable moment. It just shows the cultural impact and the importance of Isaac Hayes and Stax Records at that time. It's just mind-blowing, really."
Jeff Kollath, executive director of the Stax Museum of American Soul Music
---
"A civil rights leader and future candidate of the American presidency (was) acting as Isaac Hayes' hype man," Kollath said. "It's a remarkable moment. It just shows the cultural impact and the importance of Isaac Hayes and Stax Records at that time. It's just mind-blowing, really."
In September of that year, Jackson, whose Operation Breadbasket had been rebranded Operaton PUSH with the help of Bell and Stax creative director Larry Shaw, hosted the fourth annual Black Expo in Chicago.
The previous three iterations of the convention were sponsored by King's Southern Christian Leadership Council. With the SCLC's influence and financial standing waning in the years after King's death, Bell said it was Stax that footed the bill for the event. It placed the label's de facto socio-economic mouthpiece, Jackson, at the forefront.
Stax used the opportunity as a stage for the rest of its artists, whose down-home sensibilities were seen by some African-Americans outside the South as an unrefined and unrelenting reminder of the Jim Crow South.
It's a point that wasn't lost on Jackson.
"Motown was kind of made for the broad market. (Al's artists) had a combination of urban and the Deep South," Jackson said.
"We had a problem in different parts of the country because of racism, in terms of how we as a people looked at some of our music, especially blues, at that time. They thought it was kind of looking back and wouldn't play it," Bell said.
Expression of black life
When the Los Angeles concert was released as a documentary concert film known as "Wattstax" in February 1973, the film's producer, Mel Stuart, called on another soon-to-be star who had just finished recording a comedy album for Stax's Partee imprint to act as a Shakesperean foil to the family-friendly atmosphere of the concert.
Stuart filmed Richard Pryor's profane ramblings on a soundstage, splicing them with the film's concert footage.
Parker said Pryor, Jackson and Stax's core of soul stalwarts operated in a way that exemplified the expression of black life, seen through the lens of the black-operated entertainment empire.
"Those three elements were so crucial to the lives of people of color," Parker said. "It was about our music, it was about our ability to laugh and appreciate humor in the face of adversity, and it was about our mainline to our source of strength – the Almighty."
Bell has a similar take, saying the soul of Stax that led existing fans of the music to be entertained as well as informed by Jackson's message of black political organization is a direct parallel to the way black Americans have always relied on creative expression to relay vital information.
"If you look at our culture, when they first brought us into this country as slaves, they would not allow us to talk. They did not want us to communicate or congregate. They didn't want to see any more than two black people together," Bell said. 
"We developed a sophisticated way of communicating. We'd be in the tobacco fields and the cotton fields, and we'd sing 'Down By the Riverside,' to signal that there was going to be a meeting tonight. We'd start singing to that, and everyone knew there was going to be a meeting that night and where it was going to be – by those trees, near that river. We'd go there, hide and chat and talk amongst ourselves. Otherwise, we couldn't talk."
Stax-associated labels would go on to release two other Jackson-related LPs – 1973's "The People's Choir of Operation PUSH" and 1974's "Pushing On Holy Day/Memphis, U.S.A."
Jackson's enduring impact
Jackson remains closely connected to Memphis, working actively with Rainbow PUSH, the current iteration of his former Operation PUSH. It is led locally by Joseph Kyles, and the organization advocates for local civil rights and economic inclusivity.
And today, while music is at the forefront of Stax's Soulsville Foundation and Stax Music Academy, Jackson's example of the spoken word endures.
At the Stax Museum, student groups as early as elementary school have had discussions on Jackson's "I Am Somebody" speech.
"It's a really powerful moment to see fourth-graders, especially fourth-graders from Shelby County Schools, see this moment, witness it and hear the litany for the first time and explain how this came to pass," Kollath said. 
Students on campus at the Academy also continue to organize poetry slams.
"They've done a really nice job bringing some young people in who might not be as comfortable as singers, but understand the power of the spoken word," Kollath said. 
"What our program does is give them a venue and a platform with which to share their thoughts and their art, but also help build the confidence to get out there and share it with everybody. It's a powerful thing."
(Editor's note: Deanie Parker serves on The Daily Memphian Board of Directors)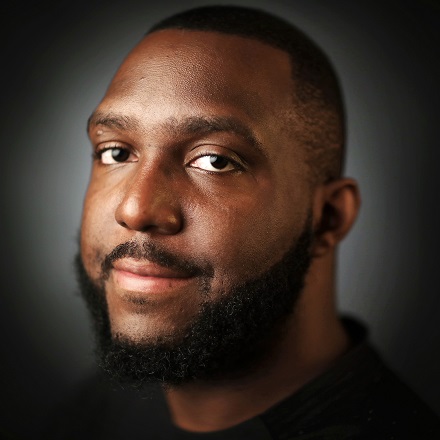 Jared Boyd
Jared Boyd is a general assignment reporter with The Daily Memphian who can be found covering just about anything people in the Mid-South might find interesting. His friends call him "Jay B.," and you can, too.
---