Memphis Film Prize weekend like a 'slice of Sundance meets SXSW'
Record a short film in Shelby County, win a $10,000 cash prize.
Those are the basic rules for the Memphis Film Prize.
Memphis Film Prize, which began in 2016, is a subsidiary of the Film Prize Foundation. In the past three years more than 125 short films have been created locally for the competition, roughly equal to 17 feature-length films.
The contest is open to anyone in the world, as long as they shoot the principal photography for their film in Shelby County. Films must be between 5 and 15 minutes long and shot between Nov. 1, 2018 and June 12, 2019.
"Filmmakers from Memphis and many from outside the city, cast and hire crew, giving actors and crew an opportunity to hone their skills and network with industry professionals, a vital key to growing both individual careers and the talent and crew base that Memphis needs to grow our creative-film economy," said filmmaker liaison David Merrill. "Memphis Film Prize films range in diversity, representative of our many communities within our city giving a voice to stories from the African-American community, the LGBTQ community, the faith-based and the secular."
During Memphis Film Prize's first year, about 40 films were shown and 650 attendees attended the film screening weekend, Merrill said. Last year, there were more than 50 films and more than 1,400 attendees, and Memphis resident Kevin Brooks won the $10,000 grand prize in 2018 for his film "Last Day."
Merrill describes the annual Memphis Film Prize weekend as "a slice of Sundance (Film Festival) meets South by Southwest."
Similar to film festival entry, an online jury composed of industry professionals from around the globe narrow the entries down to 10.
The top 10 films are edited into a program, about an hour long, that Memphis Film Prize weekend passholders view and vote on after seeing all 10.
As they exit the theater, their passes are punched by volunteers, then they go into a voting station manned by volunteer accountants that inspect passes and issue a ballot. The ballot boxes are locked and held by the volunteer accounting firm until the end of the competition.
"The screening event is an opportunity for filmmakers to 'market' their films to pass holders, this way filmmakers are encouraged to think like producers to promote their films and themselves," Merrill said. 
The deadline for submitting films for this years Memphis Film Prize is midnight June 12. This year's screenings will take place the first week of August.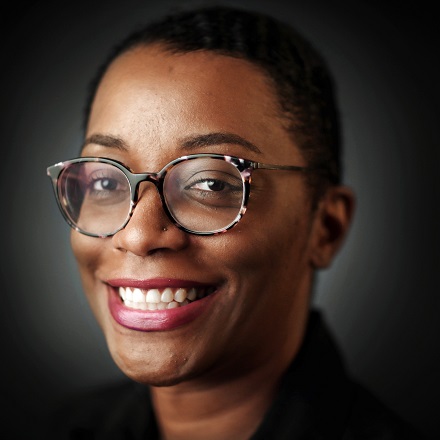 Elle Perry
Elle Perry covers arts and culture and other news for the Daily Memphian. She is a native of Memphis and a two-time graduate of the University of Memphis. Elle previously worked for the Memphis Business Journal and has written for publications including The Memphis Flyer and High Ground News.
---