Africa in April: Memphian shines light on medical crisis in home country
John Amaefula raising awareness, funds through Voom Foundation
Longtime Memphian and native Nigerian John Amaefula has supported the Africa in April Cultural Awareness Festival for years. 
The 33-year-old festival runs through 8 p.m. Sunday at Robert Church Park downtown.
As his way of lending a hand this year, Amaefula decided to do more than just passing out supplies on behalf of the Memphis Fire Department, as he's done in the past. Instead, Amaefula is taking up the mantle of his home country.
"This year, we wanted to refocus the attention to something that concerns Africa that is more personal and of more concern," Amaefula said. "America has taught me to be self-sufficient, then help others. We want to reach out to help the African continent by any means that we can."
After moving to Memphis in the 1980s, Amaefula took classes from Dr. David Acey, Africa in April's founder, at the University of Memphis. After receiving his degree, Amaefula remained in the area and served the community as an emergency response professional. 
In the past five years, he's teamed as a local surrogate for the Texas-based nonprofit organization Voom Foundation. Each year, Voom fills containers with donated medical supplies and sends them to sites in the Nigerian cities of Nsukka, Calabar and Lagos.
---
"Nigeria is actually a blessed country. We have very intelligent people. We have vast resources. I usually call Nigeria the 'land flowing with milk and honey.' But unfortunately, we have a few leaders who do not allow the majority to enjoy that milk and honey."
Miriam Akpata, Nigerian journalist
---
Additionally, Voom raises funds to bring volunteer doctors from the U.S. to conduct free screenings to diagnose and treat the local, medically vulnerable population.
Amaefula, along with helping coordinate outreach to Nigerian visitors and delegates, set up a booth at this year's festival to raise funds for Voom.
He's been on a number of Voom's trips to Nigeria, and he has also traveled to other African countries in an effort to garner support for installing Voom across the continent.
Sitting in his East Memphis real estate office, he pointed to a banner. On it is a picture of children who were given medical assistance on a Voom trip.
"There's no difference between these kids and the kids we see every day in Memphis," he said. "Some of them could even pass for siblings. Looking at them brings goosebumps to my body because we are here asking for help for them."
For each trip, Amaefula sends a container from Memphis to Nigeria three months ahead of time. Before he and the team of medical professionals arrive, a local volunteer pools candidates in the style of a triage, determining the level of attention each person may require.
"We screen every one of them, whether something is wrong or not. We give them free assessments," Amaefula said. "In doing so, you find out some of them may be diabetic, some of them may be autistic. We try to alert their parents, get them counseling, get them on medication. We try to intervene with some kind of help.
"Those are simple things that we do here in America, but those people can't even afford the diagnosis. They don't have it."
While some of the men, women and children screened have ailments that most Americans would consider minor, many suffer from more serious illnesses.
"There are some of them that are in the hands of mercy, where doctors have (done everything they can do for them physically). They're going to die, regardless of what doctors do," Amaefula said. "We've had situations where some of them have had to have an open-heart surgery."
Miriam Akpata, a television and radio journalist for Nigeria Television Authority, was assigned one such emergency surgery conducted by doctors associated with Voom. Through the organization, she heard of Amaefula's efforts in Memphis and the Africa in April festival. The media organization granted Akpata the opportunity to travel to Memphis to cover the Bluff City's efforts to lend a hand to Nigerians in need.
She and Amaefula agree that politics have aided in creating the medical crisis in many rural areas of the country.
"Nigeria is actually a blessed country. We have very intelligent people. We have vast resources. I usually call Nigeria the 'land flowing with milk and honey,'" Akpata said. "But unfortunately, we have a few leaders who do not allow the majority to enjoy that milk and honey."
She said the disproportionate distribution of power influences the ability for many to take care of even minor health issues.
"Right now, we don't have a middle class. The gap is very high. You have the very rich and the very poor," she said. "A lot of people are dying (from things associated with) basic healthcare. They can't afford it. This is the reality that we're facing."
Akpata said foreign aid, for some proud Nigerians, can be a taboo.
"We're not supposed to be washing our dirty linen outside," Akpata said, adding: "But we should try to encourage foundations like this who want to identify some of the areas where the people who are really needy are helped."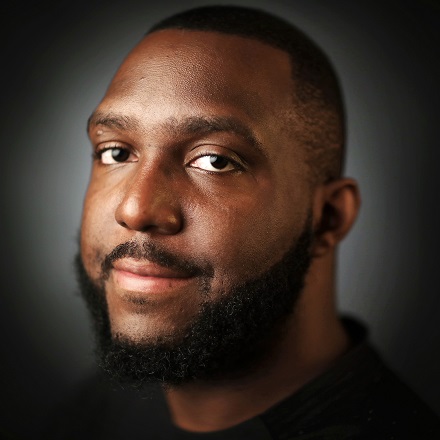 Jared Boyd
Jared Boyd is a general assignment reporter with The Daily Memphian who can be found covering just about anything people in the Mid-South might find interesting. His friends call him "Jay B.," and you can, too.
---