Senate diverts $2.5M from Memphis riverfront grant to Germantown amphitheater
NASHVILLE – The state Senate is set to redirect $2.5 million from Gov. Bill Lee's planned $10 million Memphis riverfront redevelopment grant to a Germantown Performing Arts Center amphitheater.
The move caught some Shelby County lawmakers off guard. But Senate Republican leaders say it is not a "swap" or a reward to state Sen. Brian Kelsey, who represents Germantown, contending instead the numbers are coincidental.
A Senate Finance, Ways and Means subcommittee budget proposal for fiscal 2019-20 differs widely from the House budget adopted earlier in the week for a roughly $38.6 billion spending plan.
The most noticeable difference for Shelby County diverts $2.5 million of the $10 million set aside in both the governor's budget and the House budget for a major Tom Lee Park improvement project.
Kelsey, a Germantown attorney and Republican who also represents East Memphis, said he was unaware of the $2.5 million in redirected money when asked about it Thursday following a Senate Republican leadership press conference he attended.
"I don't know. You'll have to ask someone else," said Kelsey, a member of the Senate Finance Committee who once used a prop with bacon on a string to decry pork barrel spending on the House floor.
Asked if funding for the Germantown Performing Arts Center amphitheater, known as the Grove at GPAC, was a reward for his vote in support of the governor's education savings account bill on Thursday, Kelsey said, "I find that to be a highly offensive question. We don't operate that way."
Senate Republican leaders also say they don't give projects for votes on key issues.
"I wouldn't say it was a direct trade-off from one to the other. We looked at the riverfront $10 million, and that's a lot of money for one single project. It's a very important project … so we thought $7.5 million for this year on that," Senate Majority Leader Jack Johnson said. "And then in the grand scheme of things, we were looking at the Germantown Performing Arts Center, which is an important project and kind of a regional application for the area from a tourism standpoint, economic development standpoint, so we wanted to try to get that done."
Besides vocally supporting the governor's ESA bill – a year and a half after saying his district didn't back the voucher bill he declined to bring back in 2018 – Kelsey carried the state charter commission bill, one of Gov. Bill Lee's main K-12 education initiatives, to passage in the Senate.
Yet Johnson said no "quid pro quo" deals are made in the Senate's budget deliberations.
"There are a lot of requests. We evaluate those and try to make sure we're being fair in terms of distribution across the state," said Johnson, a Franklin Republican.
In response to the budget change, state Sen. Raumesh Akbari, a Memphis Democrat who chairs the Senate Democratic Caucus, said, "I was disappointed and surprised to see funding taken away from Memphis riverfront improvements that had been promised to the city, and I hope we can restore it or include it in next year's budget."
Senate Finance Committee Chairman Bo Watson, though, said the initial request of $20 million for the Memphis riverfront project was trimmed to $10 million, and after talking with Memphis leaders and Kelsey, "we decided they could get started and get going with a little less."
Watson rejected the idea the Senate would give a pay-off for a vote and later added no "swap" was made from the riverfront work to the amphitheater.
"I think the math just happened to work out that way. But obviously we thought the amphitheater was something important to fund for its tourism and community purposes. It's in the same region," he said.
The Senate's budget working group would have consulted Kelsey on the matter to glean information about the project, Watson said, but he noted, "I wouldn't say he was aware of the reduction."
State Rep. Kevin Vaughan, a Collierville Republican who made the request for the Memphis riverfront funding, found out about the change early Thursday. The Germantown amphitheater project is in the 95th District he represents.
"I'm happy that both projects are receiving recognition, and it's my hope that in the end both requests will be fully funded, not one at the expense of the other," Vaughan said.
Once the Senate approves its budget, it will have to go to the House for approval. In all likelihood, they will go to a conference committee to hash out the differences, and talks with the Lee administration are likely as well.
Memphis Mayor Jim Strickland's office pointed out the $10 million for Tom Lee Park remains intact in the House budget.
---
Sam Stockard: House passes $38.6 billion budget as session winds down
---
"The Senate may or may not make the change and it may or may not be sometime next week. As you know, the budget can be a bit fluid up until it's finally adopted," Strickland spokesman Dan Springer told The Daily Memphian via email.
The Senate's budget plan, which will be considered for a floor vote next week, includes several other changes that will have to be worked out before the Legislature adjourns for the year.
It allocates $15.6 million for a Katie Beckett waiver to provide health care for tens of thousands of children with chronic disabilities and birth defects but uses a different revenue stream than the House.
The House version takes more than $27 million from a projected $44 million in out-of-state sales tax revenue, and the Senate does not want to tap that type of money.
In addition, the Senate reduces the state's professional privilege tax of $400 by $100, a total of $24.5 million, on people such as attorneys, accountants, agents, architects, landscape architects, lobbyists, psychologists, real estate brokers and veterinarians.
Watson defended the move as a pro-business tax cut, one Kelsey and other senators have sought to reduce for years.
The Senate Finance plan also contributes $25 million to the state's fund for Other Post-Employment Benefits.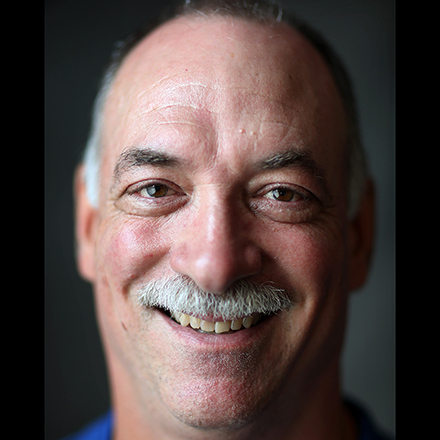 Sam Stockard
Sam Stockard is a Nashville-based reporter with more than 30 years of journalism experience as a writer, editor and columnist covering the state Legislature and Tennessee politics for The Daily Memphian.
---