Mourners gather to say goodbye to local musician Omar Higgins
Selections by Sade, Bob Marley, Curtis Mayfield & The Impressions and Richard Smallwood might not sound like your typical funeral music.
But this was a tribute to Omar Higgins, a Memphis musician whose work spanned a variety of sounds, and the diverse genres represented by the musical performances suited his legacy.
"This is Memphis, Tennessee: white, black, whatever (gathered) in this room. That's love," said Pastor Reynolde Rey Jordan of New Genesis Christian Ministries, where Higgins played in the band on Sundays.
One after another, those chosen to give remarks at Higgins' funeral at Clayborn Temple on Tuesday used words like "collaboration" and "togetherness" when they talked about Higgins, 37, who died April 18 of complications from a stroke and staph infection.
"I was just having a conversation with someone, and we were trying to figure out how all these different musicians and artists know Omar," said Tonya Dyson, executive director of Memphis Slim Collaboratory, who was one of Higgins' longtime friends.
"It's such a broad array of artists from all types of genres. A lot of our only connection is Omar. That shows how powerful his spirit was."
After a procession down Beale Street, where musicians played their instruments and others followed along with tambourines, shakers and tearful voices for more than an hour, mourners gathered for hugs and reflections before the ceremony began. Though many wore black, there were few suits in the crowd. Instead, some wore black denim, black leather, large black hats. The predominant uniform was black T-shirts bearing the name of the two bands Higgins fronted: reggae ensemble Chinese Connection Dub Embassy and punk band Negro Terror.
Even Jordan delivered the eulogy with a CCDE shirt underneath his blazer, which he said was given to him by the band.
Guitarist Khari Wynn has traveled the world as a part of Public Enemy's live stage show since the early 2000s. While home in Memphis, he sometimes filled in for Higgins at gigs.
He said the lively, informal atmosphere of the homegoing celebration was indicative of the way Higgins lived his life.
"Everybody is encouraging. Everybody is having as good a time as possible, under the circumstances," he said. "But it's about a sharing, communal thing. That's definitely in the spirit and honor of Omar."
Bassist Justin Jaggers directs Musicians for Le Bonheur, an initiative for bands and musical artists to participate in events to raise money for the children's hospital.
When he connected with Higgins, he found out that Higgins' mother formerly worked at the hospital. Higgins and his brothers, also musicians, would go on to donate their time for several engagements with the initiative, including their participation in a 2015 documentary called "Melodic Medicine."
In the film, Higgins sings at the bedside of a young man named Brandon.
"Omar sits down right in front of his bed with that Omar intensity. He said, 'Hey, man. You wanna hear a few songs?' This kid was a deer in headlights," Jaggers said.
Jaggers recalled Brandon's delight as Higgins and his brothers began playing the opening chords of their first song.
"Before Omar could start singing, Brandon perked up. He said, 'Mom, Bob Marley!'"
"Hearing this kid get excited for a Bob Marley tune, Omar said, 'Ooh! Brandon, you just messed up! This is for you!'" Jaggers said.
"In a hospital room with one patient in the bed and his mom off to the side, he dedicated the song to him. That was the only reason he was there. He wanted to make sure that kid knew that 'We're here for you.'"
Brandon died shortly after Higgins' visit.
"For just a minute, Brandon forgot where he was, he forgot the pain that he was in, and for one second, he just let himself get caught up in some music that was for him," Jaggers said.
Jaggers quoted Bob Marley to sum up the encounter.
"The great thing about music is, 'once it hits you, you feel no pain,'" Jaggers said, drawing words from the reggae icon's "Trench Town Rock."
"Thank you, Omar," he said, "for helping so many forget about the pain that they were in."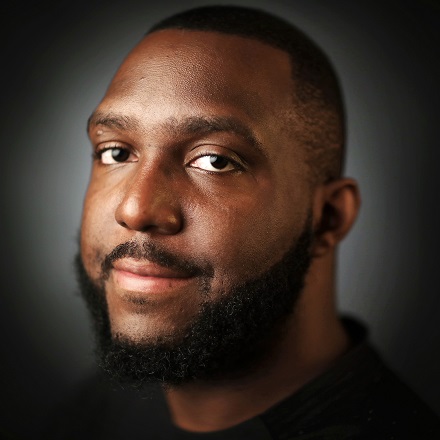 Jared Boyd
Jared Boyd is a general assignment reporter with The Daily Memphian who can be found covering just about anything people in the Mid-South might find interesting. His friends call him "Jay B.," and you can, too.
---