Memphis-bred songwriter combines hip-hop and hee-haw in No. 1 hit
Atlanta rapper Lil' Nas X's collaboration with pop country star Billy Ray Cyrus for "Old Town Road (Remix)" is enjoying its fourth week atop Billboard's Top 100 this week, and the Memphis-bred songwriter who co-wrote the No. 1 song finds it all "surreal." 
It isn't exactly the first time hip-hop and hee-haw have played nicely together. It is an unusual instance, though, as the song has gone from one 20-year-old's bedroom to a viral sensation to a controversial chart success and back.
A bizarre story in American music isn't quite done unfolding, but in the middle of it all is Jocelyn "Jozzy" Donald, the songwriter who grew up in Memphis and helped author this cowboy-styled tale of musical redemption.
"It's kind of surreal. I've been laughing at the fact that it's No. 1. I didn't expect it to be this crazy," Donald said. "I knew it was going to be a big song just because this type of song has been long overdue."
"The Yee-haw Agenda," as the internet has dubbed it, is a stylistic trend and recurring meme that has been slowly evolving in the digital media space. Maybe it began when various black entertainers and artists began co-opting cowboy-like aesthetics through song and fashion.
Some of that was just trolling. Some of it nodded to the largely ignored history of black and Hispanic frontiersmen and tradition of black rodeo competitions in the American South.
Undeniably, a watershed moment was "Old Town Road." Nas X has said that he wrote it after burning out of college and being kicked out of his sister's house, feeling like a "lonely cowboy."
It gained feverish popularity online. It eventually debuted on three Billboard charts at once: Hot 100, Hot R&B/Hip Hop Songs and Hot Country Songs.
Billboard made the decision to remove the song from the country chart, however, noting that the song "does not embrace enough elements of today's country music to chart in its current version."
"For all the advancements in technology, for them not to look at this black man and admire his song for what it was is sad because in hip-hop we do it all the time," Donald said. "A white rapper can come, and by all means, we (accept) them with open arms. And he can be on the charts all day. But they don't give us the same gratification."
Billboard's explanation initiated public demand for a remix.
That's where Donald, who had recently signed on to Columbia Records along with Nas X, rode her way into the story. 
Donald's credits as a writer include work for artists like R&B singers Monica and Chris Brown. She went to Germantown High School, and after finishing at the University of Memphis, she moved to Miami to serve as an apprentice under the tutelage of experienced beatsmith and producer Timbaland. Since leaving Timbaland's collective, she's moved to Los Angeles. It was there that she and Cyrus met up to record his version of "Old Town Road."
"(Nas X's people) hit my manager up, pretty much saying they wanted me to come and write Billy Ray Cyrus' verse," Donald said. She agreed before even finding out that it would be a remix to the controversial song.
"I didn't know what the song was. I didn't know what it was for. I just knew that I heard 'Billy Ray Cyrus,'" Donald said.
When she got in the studio with Cyrus, she found that the '90s country sensation had already found some common ground with X's song.
"The thing about Billy is, I feel as if he understands what being outside the box is," Donald said. "They took him out the country world. When he did 'Achy Breaky Heart,' they told him he wasn't country. So, he felt Lil' Nas X."
In order to "countrify" her mindset to pen for Cyrus, she looked to home.
"It's not that hard. I'm from Memphis. I think we have the best of everything: blues, rap, country, bluegrass, gospel," Donald said. "Even though I don't like country music, I still feel it's still in me because that's where I'm rooted. That's where I'm from. Memphis, Tennessee. You got Nashville right there. It's not hard.
"I'm a joker. In school, I'd put a little country twang on and make jokes with folks. It wasn't nothing out of the ordinary. We're country. We're country folks. It was easy. I was in my bag. No second-thinking."
Billy Ray was receptive.
Much like Nas X in the original, the veteran country crooner altered his own persona to embrace the materialism that has dominated mainstream rap for decades.
"He didn't want to do normal country lyrics. That's why (in the lyrics) I said 'Fendi sports bra.' That's why I said 'Maserati sports car,' instead of 'hopping on the back of a horse,'" Donald said. "We're not gonna make you Beverly Hillbillies. Instead of a country artist, we're going to make you cool. And he was with it."
Donald and Cyrus knocked the session out in just over an hour. In addition to writing his verse, Donald provides backing vocals to the song's final chorus.
The remix reinvigorated the song's existing stranglehold over the music world, and more country artists like Keith Urban have joined in with cover versions.
Billboard hasn't budged on the song's omission from the country charts, though.
"For some reason, country has not advanced," Donald said. "They've really been in their own bubble with not expanding and being receptive of new people coming in, particularly black and brown people.
"It's blatant and I feel as if country artists want to see it. It's the fans that really don't want to see it – for reasons I don't know."
With the success of the song, it looks like the Yee-Haw Agenda won't be hitching its horse any time soon.
"I don't know what's next, but I feel like whatever's next needs to keep progressing," Donald said. "Whoever else takes the baton needs to take it further and further. There are no limits now."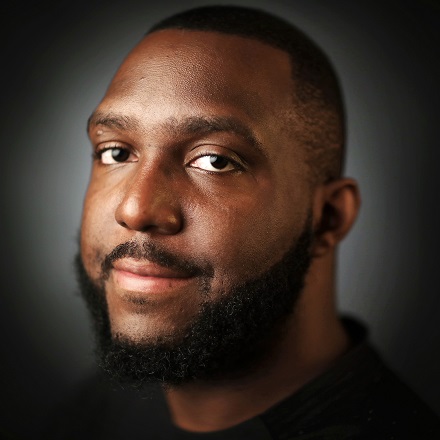 Jared Boyd
Jared Boyd is a general assignment reporter with The Daily Memphian who can be found covering just about anything people in the Mid-South might find interesting. His friends call him "Jay B.," and you can, too.
---