GRRLs just want to play music
Allison Kasper has spent the last several years bartending, playing and booking in Memphis music rooms.
But that doesn't keep men from asking her stupid questions.
"I've played at a venue before where a guy was like, 'Do you know what a microphone is?'" Kasper said.
It's one reason she started GRRL Fest.
Now approaching its third year, the festival features musical acts that are led by women and performers who identify as female. It will be held in both ends of the Hi-Tone Cafe on Saturday, May 18, from 7 p.m. to 2 a.m.
Each year, proceeds are donated to Southern Girls Rock Camp, a program that teaches young girls how to play instruments and start bands. And each year, the lineup is pretty sonically diverse.
"There's lots of different types of music that you wouldn't get to see at the same time," said Laurel Horrell of local band Aquarian Blood, who'll be appearing at the show.
"Typically bills are a punk show, or this show, or that show. I think it's good to be able to go to an event and support women all across the music scene – not just one particular type of music."
Natalie Hoffmann, who fronts punk band Nots and will perform music from her side project Optic Sink, agrees.
GRRL Fest has "a celebratory element, rather than boxing in female-fronted bands. Because that's not a genre," Hoffmann said. "It's from all different perspectives, all different sounds and all different instruments."
While their genres may vary, the women performing say, they share the condescension they've faced while honing their crafts.
"I've had several experiences where I feel like someone's offering me a great opportunity, and then I go and I'm excited about it, and it's immediately a creepy energy," singer and songwriter Louise Page said.
"Instead of talking business, they're like, 'Let's do some shots of Jameson,' then they're touching your lower back. Nothing terrible has happened. I (always just) leave. But it's super disappointing."
Horrell recalls a time she was shopping in the drum section at a music store, and a man asked if she needed help.
"I was like, 'I'm fine. Just looking at some drumsticks.' And he asked, 'Well, do you know what size he wants?' He thought I was there buying them for my boyfriend."
"It doesn't have to be a novelty to be a woman in a band," said Hoffmann, who penned the 2016 punk tune "No Novelty" for her band.
As part of one of the more successful groups to launch from Memphis' independent music scene in the past decade, she's asked about her influences, and said many interviewers are surprised when she doesn't name the all-female bands that have come before her.
"It's so frustrating because, clearly, I think that those women have done a good job, but my gender doesn't determine what influences me," she said.
One interviewer asked her why she and her bandmates are "so angry."
"What all-male punk band would be asked, 'Why are you so angry?' For a woman, it can only ever be angry or pretty," she said. "We aren't given the same range of artistic emotion as men often are."
Harlan Hutton is a student at Rhodes College. A singer and guitarist, her band, billed under her first name, will perform at GRRL Fest. This summer, she'll participate in a fellowship and complete an independent study about gender equality in music.
"I think that a lot of inequality can be traced back to music education and sexism in instruments. I went to an all-girls school, and I don't even remember encountering a drum set until senior year of high school," Hutton said.
"The first show I ever played with a band called Ex-Cult on the road, I wasn't let into the venue, by a woman no less, because she said, 'Groupies weren't allowed in for free.'" Hoffmann remembered. 
"Oh my God, that is so painful," Hutton said.
Hutton's mission runs parallel to that of Southern Girls Rock Camp, the weeklong program that GRRL Fest benefits. Tuition is $340 for campers ages 10 to 17. The camp takes place on Vanderbilt University's campus and young women and non-gender-conforming youth don't even have to have their own instruments to participate. It's all provided by the camp.
Last year, GRRL Fest raised $1,000, about half of what was raised in the festival's first year. This year, Kasper hopes to do better to support more potential rock stars.
"I think that's a really cool part of it," Kasper said. "We're literally helping someone be able to achieve their dream to play music."
Horrell, who started playing music in her 30s, said, "If that had been a thing when I was a kid, I would've loved it."
She, like other performers billed, said she grew up self-conscious about playing genres and instruments not typically associated with women.
"I think that's why I love playing GRRL Fest so much," Hutton said. "It's the one night that I know the sound guy isn't going to be like, 'Oh, are you the girlfriend?'"
"It sucks that it's one night out of 365 nights a year, but we're working toward making it every night that we can walk up to a venue and feel excited and empowered and not worried about being pigeonholed."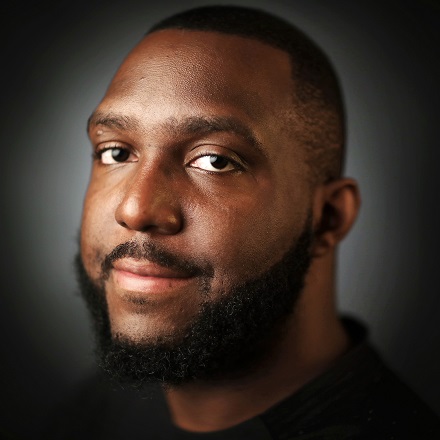 Jared Boyd
Jared Boyd is a general assignment reporter with The Daily Memphian who can be found covering just about anything people in the Mid-South might find interesting. His friends call him "Jay B.," and you can, too.
---