Reality show set at Memphis academy
Temmora Levy grew up in the Memphis foster-care system and used music as an escape. She wants taxpayers to know that she came out of that and did well for herself.
So well that her life is the subject of a new reality show called "Ms. T's Music Factory," on Lifetime starting June 6.
"Memphis raised me," she said. "If (taxpayers) didn't pay their money for me to be in foster care, I wouldn't be where I am today. … I want to bring something back to the city, to say 'Thank you,' to let them know that at least one person y'all paid for did something with themselves."
Levy operates Arommet Academy, a youth artist development company in Memphis; manages her 20-year-old daughter Miesha's R&B/pop group, KARMA; is re-establishing her own career as a singer; and is a wife and mother to four.
"I didn't have a mother, but I turned into a mother for a whole lot of kids," she said. "I get these kids that are broken, damaged, some of them that are not damaged. It's my job to churn out a beautiful product for the world to see."
Eight one-hour episodes of "Ms. T's Music Factory" will air beginning at 9 p.m. Thursday, June 6. At 5 p.m. on that date, Levy and some members of the cast will hold a premiere party at The Renaissance, 1588 Madison Ave.
Levy said she'll see the show for the first time at the party. Lifetime filmed the series from November through March this year. (A trailer for the show can be viewed here.) 
Arommet, which is Levy's first name spelled backward, is seven years old. Levy says she started the academy for boys and girls ages 7 to 17 because people who liked KARMA and her boot-camp style of instruction wanted her to teach their kids singing, dancing and etiquette.
Lifetime discovered her after production companies saw videos online of her and KARMA, posted by teenagers who saw the group's performances at schools across the country. KARMA has won several awards for its anti-bullying tours.
Levy said Lifetime is a good place for her story because it's female- and family-oriented.
"It has drama, but light drama. It's nothing too crazy," she said. "It's respectable."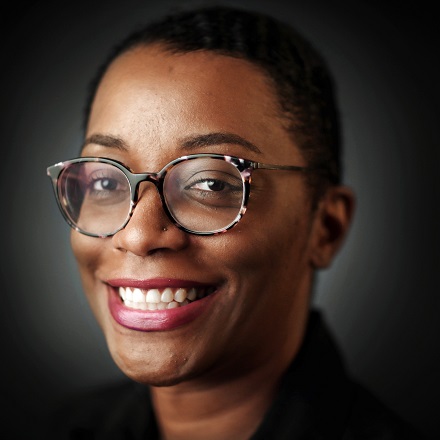 Elle Perry
Elle Perry covers arts and culture and other news for the Daily Memphian. She is a native of Memphis and a two-time graduate of the University of Memphis. Elle previously worked for the Memphis Business Journal and has written for publications including The Memphis Flyer and High Ground News.
---