101 years after she was laid to rest, Mollie Woodruff gets headstone
Mollie Woodruff is supposed to be a ghost.
There are references to her after-life activities that are part of tours of the Woodruff-Fontaine House in Victorian Village.
And she is sometimes confused for Mollie Fontaine, a daughter of the second family to occupy the Adams Avenue mansion.
But Sunday afternoon in Elmwood Cemetery, 101 years after she was laid to rest in the city's oldest cemetery, Mary Louise Woodruff – her formal name – established a more permanent and less ethereal presence with a headstone in the family plot.
The effort was organized as part of observances of the city's bicentennial by the Association for the Preservation of Tennessee Antiquities with help from Elmwood, Crone Memorials and J. Carter Jackson, a retired funeral director with Memphis Funeral Home.
The APTA is a statewide nonprofit organization that maintains and operates the Woodruff-Fontaine House.
"It's been talked about through the decades," Elena Williams, president of the Memphis chapter of the APTA, said of the headstone. "There's been some speculation that maybe that's why Mollie's soul hasn't been at rest, because her grave was never marked."
A group of 30 people, most dressed in the black mourning clothes of the Edwardian era that Woodruff died during, walked from Elmwood's modern chapel down a narrow cemetery road – past modest and elaborate headstones, some with stone angels looking in different directions. The living turned at Oak Avenue, just past the grave of Navy Lt. William Boddie Bartles, born three years before Woodruff died – lost at sea just off Nantucket during World War II.
Up the windswept hill at Oak and Toof, they gathered in a tent.
Jonathan Matthews, a minister at Redeemer Evangelical Church of Collierville and a funeral celebrant at Memphis Funeral Home, read from the Biblical book of Ecclesiastes about seasons and times to mourn as well as celebrate.
---
Bill Dries: Development boom has complex relationship with search for signs of early-Memphis, pre-Memphis
---
"At a certain moment in history people stood where we are today. … Words were spoken, prayers were no doubt lifted and Mollie was lovingly remembered," he said. "Today we come separated in time and space from the life Mollie lived. We speak of lives far different from the lives we know. She grew up in a city we do not know. And we all live in a city she would never come to know as we do."
Michelle Malone, vice president of the APTA Memphis chapter, made the latest push for a headstone. She started as a docent at the Woodruff-Fontaine House seven and a half years ago and she has played Mollie as a character during tours of the house.
"I've always loved Mollie's story," she said. "It was just something that really became personally important to me. I thought she had been through so much we could at least do this small little thing for her."
---
Bill Dries: Magevney House opens Fridays during Lent, prepares for city's bicentennial
---
Mollie Woodruff's father, Amos Woodruff, had the mansion built in 1871 and her wedding to Egbert Wooldridge was the first social event at the house, just a few days before Christmas that year.
Next month, the house will display wedding gowns from that and other eras as one in a series of changing exhibitions.
Four years into her marriage, Mollie Woodruff gave birth to a baby that died in birth. Her husband died three months later.
The Rose Room, where the child was born, remains much as it was at the time of the tragedy.
The deaths came three years before the worst of the city's Yellow Fever epidemics and the economic turmoil that caused the city to surrender its charter and name.
---
Elle Perry: Upgraded Mollie Fontaine patio, Wright Café coming to Victorian Village
---
The house was a center of politics and business and probably plenty of discussions in its parlors about the future of the beleaguered city. Amos Woodruff organized and served as president of two banks and president of the Memphis and Ohio Railroad. He was also a city alderman who ran for Memphis mayor twice.
Mollie Woodruff lived at the mansion until 1883, when she married James Henning and they moved to a house on Poplar Avenue. That was also about the time Amos Woodruff sold the house to cotton factor Noland Fontaine.
Two years into her second marriage, Mollie Woodruff again gave birth and again the child died.
For all of the social events and gatherings at one of the city's most prominent addresses, Woodruff's life was remembered Sunday for the personal tragedies as well as her perseverance.
Her headstone reads "Sheltered and Safe From Sorrow."
"Perhaps she does come and go as he pleases," Matthews said in a graveside eulogy punctuated by the horns of passing freight trains followed by a persistent diesel rumble. "And perhaps she is still making her presence known in her own unique way. But at the Woodruff-Fontaine House – there she is regarded as their most beloved spirit."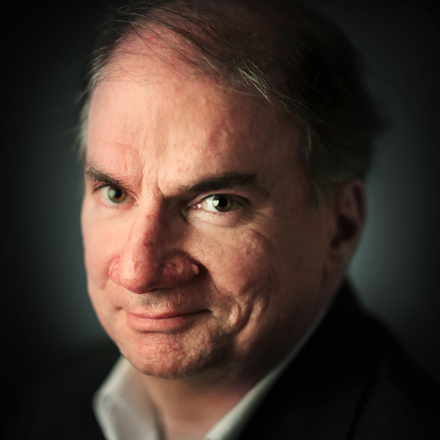 Bill Dries
Bill Dries covers city government and politics. He is a native Memphian and has been a reporter for more than 40 years.
---