John Gary Williams, frontman of Stax's The Mad Lads, dies at 73
John Gary Williams, lead singer of The Mad Lads, the quartet soul group that proved seminal in shaping Stax Records, has died at the age of 73. 
"When one learns the secret of life he had to leave, he can't continue on this plane knowing the secret to this world," Williams said as documentary cameras accompanied him to the funeral of bandmate Julius Green in 2013.
Williams, who died at his home in the French Fort neighborhood south of Downtown Memphis, was the last living original member of the soul ensemble. Renowned for his smooth, high pitch, the singer also was caught up in the throes of the civil rights resistance, the Vietnam War and family tragedy. In later years, he suffered from throat cancer.
"John Gary was a guy who always did things his own way," longtime friend and musician Scott Bomar said. "He completely did things on his own terms, for better or for worse."
In his formative years as a singer, Williams frequently performed at talent shows and was a part of WDIA's Teen Town Singers ensemble. Classmate William Brown invited him and two other friends from Booker T. Washington High School to form a doo-wop group in the early 1960s.
As The Emeralds, Williams, Brown, Julius Green and Robert Phillips caught the attention of Estelle Axton, co-founder of Stax Records. Brown was a regular at Satellite Records and a hanger-on around the fledgling music studio.
When she realized that The Emeralds moniker belonged to an existing band, Stax staffer Deanie Parker suggested the name The Mad Lads, a nod to Reuben "Mad Lad" Washington, a local disc jockey and early supporter of Stax and Volt singles. The name also referred to the rambunctious behavior of the young group.
In Rob Bowman's 1997 book, "Soulsville, U.S.A.: The Story of Stax Records," Williams said, "We were pranksters. We brought that high school thing, that young thing into the company. It was like a family. We were like the kids of the family."
Axton was fond of the group because their stylings leaned away from the down-home sensibilities Stax would become known for, fitting more with the refined soul popular among listeners in large markets like Detroit, Philadelphia, Chicago and New York.
The 1964 release of their first single, "The Sidewalk Surf," with its own teeny-bopping dance, was largely ignored. But in 1965, the group found hits with "Don't Have to Shop Around" and "I Want Someone."
But success was accompanied by turmoil. During his years at Stax, Williams' father was convicted of killing his mother.
As Stax began to issue LPs, the Mad Lads released two albums before Williams and Brown were drafted to serve in the Vietnam War.
After returning from Vietnam, Williams embarked on what he described as a "double life," in which he rejoined his singing group, but also fell in the ranks of black political action group the Invaders, serving as the minister of defense.
In 1968, Williams was charged in connection with the wounding of a Memphis police officer by gunshot.
Williams maintained he was in the wrong place at the wrong time, stating that he was attempting to dissuade his cousin and another acquaintance not to target a man of the law with violence.
"The first thing I want to make clear is that I didn't shoot no policeman," he said in the documentary by John Hubbell, who plans to release "A World Gone Crazy: The Trials of John Gary Williams," in 2020.
"All the way up to the very last minute, I tried to discourage them. They insisted, so I said I'm leaving. 'I'm gone, man. I'm outta here!' And before I could get back to where my car was parked, the shots rang out.
"The moment I heard that sound, I knew that was the beginning of the end for my career and for me."
But he received a lighter sentence for his involvement after character witnesses such as Stax songwriter David Porter testified on his behalf.
In 1973, Stax released Williams' self-titled solo debut album.
"There was a special relationship between John Gary Williams and me. It was like father to son, brother to brother, friend to friend," former Stax co-owner Al Bell said, following the news of Williams' death.
"I loved the spirit that lived in John Gary Williams and the passionate, rare and beautiful melodic sound that came forth in his singing voice. It was truly one of a kind."
Tim Sampson of the Stax Foundation regards Williams as one of the "most staunch" supporters of Stax-related outreach to Memphis visitors and youth in Stax programs.
"In fact, he could rarely do interviews about the students without choking up. He was relentlessly independent and had a fascinating life story he was always willing to share," Sampson said. "We will miss him and our thoughts are with his family, friends, bandmates, and all of his millions of fans."
Hubbell met Williams in 2006, when he learned of Williams' history as a musician, activist and inmate from his friends filmmaker Craig Brewer and Scott Bomar, the musician and composer who formed the soul group the Bo-Keys.
"As the years passed, I think John felt people may have misconstrued him as being pro-violent," Hubbell said. "Telling his story was a chance to clear that up. I hope our film will make that, posthumously, more clear."
Hubbell said the documentary helped Williams realize "the historical import of his story," and parts were filmed during his psychotherapy sessions at Veterans Affairs. 
Another point of therapy in the film comes from a trip to Los Angeles, where Williams hears the masters of songs he recorded with The Mad Lads that never were released.
In a sincere moment, he sits and listens with Craft Records executive Michele Smith, who prompts Williams to reflect on the impact of his life and music. He tells Smith much of his debut album was written in the wake of "heartbreak" and "heartache."
"The decisions that I made hurt the group and I feel like I owe them. That's one of the things that drives me," he said.
"Too much left unsaid. Too much left undone."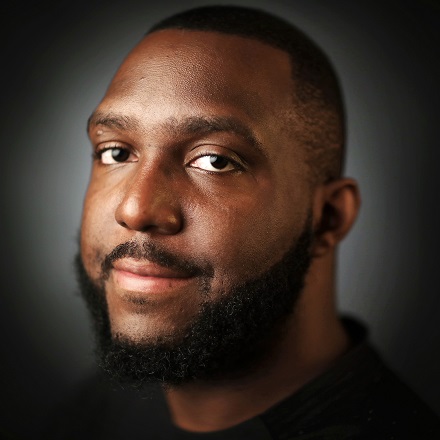 Jared Boyd
Jared Boyd is a general assignment reporter with The Daily Memphian who can be found covering just about anything people in the Mid-South might find interesting. His friends call him "Jay B.," and you can, too.
---