Trio of Whalums to relaunch 'Kafé Kirk' concert series at Crosstown Theater
Esteemed jazz saxophonist and flautist Kirk Whalum has a convenient way of diagramming the lineage of his musical family.
"There's a lot going on. It's almost like a 'K,'" he said, drawing the figure in the air with his arms.
Using his hands, he plots family lines that include figures such as saxophonist Hugh "Peanuts" Whalum, influential Baptist pianist and instructor Thelma Twigg Whalum, and choral music icon Dr. Wendell P. Whalum.
The history might bewilder the uninitiated, but it provides context for what will be a homecoming performance for Kirk and his two nephews, brothers Kameron and Kortland Whalum.
The trio will appear together as part of Kafé Kirk, the elder Whalum's monthly concert series, which will relaunch at Crosstown Theater on Sunday, June 2.
The series was previously held at the Halloran Centre.
"It feels like we're in the living room at Uncle Kirk's house, just jamming," Kortland Whalum said of rehearsals for the event. "It feels great, like it's a dream, to be onstage with my family."
During the night, each Whalum will showcase a set of his own, before all three take the stage together to blend Kirk's jazz with Kameron's hip-hop and Kortland's choral prowess.
Kirk says the series, for which he's previously invited famous friends to join him onstage, was always designed with his family in mind.
"One of my unspoken objectives in doing this series and starting it with (Kortland and Kameron) is that we get to be in each other's space more," Kirk Whalum said.
"I've been in the background smiling until my face hurts," Kirk said of his nephews and son Kyle, a bassist on tour with Kelly Clarkson. (Kirk hopes Kyle will also find the time to visit his "Kafé" for a father-son show in the future.)
But Kirk says for the last several years, as Kameron has backed Bruno Mars playing trombone and Kortland has traveled the world as a theater performer, he typically only sees the younger Whalums in passing, often on the other end of the world.
"I'll see (Kameron) in an airport. In Amsterdam," Kirk said, adding that they get to reflect on life, music and their family's legacy "not nearly enough."
That's why Kafé Kirk will also include a storytelling component, when Kirk will get to explore the psyches of his nephews a bit.
"Part of it is us being open about our own spiritual journey," Kirk said. "I'll find out some stuff about them that I didn't know."
They're each at different points in their careers, but all three Whalums decided to return to Memphis at nearly the same time. Kirk was prompted by his ailing father and Kameron and Kortland are taking advantage of leadership opportunities at the Stax Music Academy.
"I'm seeing Memphis from a different viewpoint," Kameron said.
The trombonist, who's months from his 30th birthday, spent much of his 20s on the road.
"I'm seeing I can build a life here," he said. "It's kind of like, 'Wait a minute. You know there's something (in Memphis). You've been trying to fight it all this time. You know what you can add, you know what you can bring, and the infrastructure is already here, over generations and generations.'"
The winding web of Whalum musical history is tied to high expectations. The K-like family structure Kirk describes features one long branch of singers and another long branch of horn players and instrumentalists.
Kameron, though known for his gleeful trombone accompaniment to one of the world's biggest pop stars in Bruno Mars, quietly has been prepping a turn as a solo hip-hop soul vocalist. If Kirk's diagram is to be taken literally, Kameron may well be the apex between both Whalum branches.
In coming home, Kameron said, he's made an intentional decision to carry on tradition.
"I have a responsibility to the family, to Memphis, to all the kids around here, to where I got a lot of work to do before I can think about leaving Memphis," Kameron said.
Often that work, for all three men, is done by enriching others.
Kameron and Kortland work at Stax Music Academy as artist in residence and vocal director, respectively, shaping the minds of young people with aspirations for music-related careers. Kirk volunteers his time cutting hair at Manna House, where many in the Crosstown neighborhood know him simply as "Barber," or "Mr. Kirk," unaware he's a GRAMMY Award-winning recording artist.
"There's always this back and forth between who am I today: Am a local guy or am I global? It's both. That's what's important," Kirk said.
"I think there's a way to do that without always having to be famous on the local, or always having to be somebody. It's actually (about) just paying attention; going places and doing things where your antennae can receive (that there) is a need right here."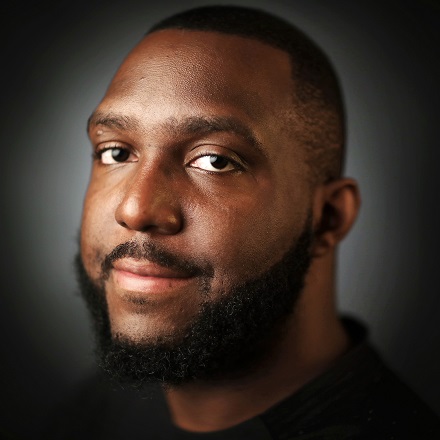 Jared Boyd
Jared Boyd is a general assignment reporter with The Daily Memphian who can be found covering just about anything people in the Mid-South might find interesting. His friends call him "Jay B.," and you can, too.
---