Hip-hop community responds to loss of local landmark
Most every major American music form has its share of landmarks in Memphis.
For rock 'n' roll, there's Graceland, Sun Studio and the Chisca Hotel. Soul has the Stax Museum and Royal Studios. For blues, W.C. Handy's home serves as a gateway to several historic sites on Beale Street. For hip-hop, just a block away is the "mecca" of Memphis' local rap scene.
And it was just torn down to make way for a hotel.
"Before they tore it down, I wish we could have known. Maybe we could've done one last concert there," says DJ Paul of Three 6 Mafia, one of Memphis rap's seminal acts, a group that won a 2006 Academy Award for Best Original Song.
"Hell, I would've come and did a concert on the flattened-out lot."
The site will soon be known as The Inn at Beale Street, a five-story, 120-room facility. Formerly, it was home to nightclubs such as Studio G, The Plush Club and Club Crave. For some, it's referred to simply by its address: 380 Beale.
"My career as a solo artist started there," says rapper Al Kapone, one of Memphis hip-hop's early breakout stars.
"That's how I began having a name as one of the pioneers of Memphis rap. It started right there in Studio G! 380 Beale! It started in that building."
The building had been out of commission since 2013, when it was deemed a public nuisance by the city of Memphis and Shelby County. District Attorney Amy Weirich and then-Memphis Mayor A C Wharton filed a petition the previous year for the building to close its doors and cease operations as a nightclub.
"This is a major victory for the city, the Downtown Entertainment District, and Beale Street," Wharton said in a release issued Jan. 16, 2013. "Rest assured we will continue in our efforts to identify a more productive use for this property through our ongoing talks and negotiations with the property's owner."
George B. Miller Jr., who died in June 2014 at the age of 73, had owned the building since it was erected in 1975 as the Muhammad Ali Towne II Cinema.
In December 1976, Ali, who had an early stake in the theater, appeared there, performing in a boxing exhibition on the property, long before it was a revolving door of nightclubs.
"Every club that has been in that building, I've deejayed," says DJ Howard Q. Smith, who performs as Howard Q., now a longtime club owner himself.
After graduating from Tennessee State University in the early 1990s, he moved to Memphis and struck up a partnership with Miller to throw parties for college students.
The success of the United Artists theater in Whitehaven's Southbrook shopping center and the desolate nature of Beale Street in the 1970s made business tough for Miller, according to Smith. Even when Beale was revitalized years later, he says, Miller's location just outside Beale's defined entertainment district was a hindrance.
"When people would try to establish clubs there, they didn't get the same benefit as the (other) Beale Street bars. He had to find creative ways to stay in business and keep it," Smith says.
Miller leased the club to various entertainment groups through the years. Most tenants ended their tenure the same way: in violence.
The final iteration of the business, Club Crave, was shut down after a Christmas Eve 2012 shooting resulted in one death and several others injured in a subsequent stampede.
"Each time a club would open, it'd reach a certain level of intensity, then we'd have a major incident that would occur, and the entity that owned that name would have to shut down, and we'd start over again," Smith says.
---
Elle Perry: Demolition begins for Beale Street hotel project
---
Smith cites Miller's commitment to freedom of black expression as the impetus for his laissez faire approach to overseeing the ventures inside the building. Unfortunately, the dark themes explored by early Memphis rappers began to manifest themselves in the behavior of those who listened, observers say.
"Our whole goal was to make songs to make people gangsta walk, make people chant and get buck as they go around in this circle," Kapone says. He says the dance, now more commonly referred to as "jookin,'" is as important to the genesis of Memphis rap as breakdancing is to hip-hop in New York City.
Today, jookin' is mostly performed in isolation, with all eyes focused on one or two dancers, rotating in and out of a circle. Historically, the ritual was more like a mosh pit, with many participants moving around in a circle on the dance floor.
Prior to starting his solo career, Kapone penned the 1989 song "Loc'in Up" for his group, Men of the Hour. In it, he explores the way neighborhood beefs would spill over into Studio G.
"There were already issues going on in the hoods, and then (people from those) particular hoods would all go to that particular club," Kapone says.
"The beef had already been started, so once you get in the club, you get to gangsta walkin' and the next thing you know, a fight breaks out, and the fighting in the club led to running out the club, and people are poppin' trunks. That's when it really got ugly!"
"I won't say the music caused it, but it's coincidental that places that feature that style of music often had a hell of a hard time maintaining a certain level of security," Smith says.
"If you listen to slow jams and have a little wine, people might be influenced to become intimate. If you listen to gospel, you might get the Holy Spirit. Just like how those types of music induce feelings, gangsta rap is the same way."
Kapone says the string of violent encounters at 380 Beale compromised the legacy of the local rap scene.
"One thing I have learned is that it's not unique to 380 Beale. Beale Street, period, has a history of violence that dates all the way back to the late 1800s and early 1900s," Kapone says.
"That street was always about music, liquor, drinking, (sex) and violence. For years. Way before we were even thought about. It's a part of the street, and it happened in our era through that club."
Reginald Boyland was the one-time label boss of On the Strength Records, Memphis' first notable rap imprint. He promoted many of his artists, including Kapone, inside the club.
"I think (380 Beale's) legacy should be that it helped launch a lot of careers. From Three 6 Mafia, to Eightball & MJG, Al Kapone, Gangsta Pat, and so forth," Boyland says. 
Patrick "Gangsta Pat" Hall, the son of former Stax session musician Willie Hall, became the first major label emcee in Memphis, when he joined Atlantic Records in 1990.
His first live show after signing the deal was in Studio G.
"I could go on all day on the reasons why it hurts to know why that place is gone," Hall says.
He remembers nights at Studio G with rap legends such as 2Pac, Too $hort, and DJ Quik.
"I don't know what it is about Memphis (when it comes to) honoring artists. ... Even with the Stax artists, even when Isaac Hayes passed, the memorial wasn't what it was supposed to be," Hall says.
But DJ Paul said leaving the building intact without any purpose was "a waste" of valuable real estate in a burgeoning Downtown. He thinks the hotel is a great idea for the corner that used to be a hotbed for hip-hop music.
"Even though it's a part of history and we hate to see it go, what else could they have done with it?" Paul says. "I'm down for whatever is going to be the best for the city bringing jobs and money."
Kapone says he's come to terms with the fact that nothing can stay the same.
"When I think about historic places on Beale Street, people today would never know (some of it) existed. If (history) is not preserved over time, time will move on, and those places will be torn down and changed to something else," he says.
"I can't be mad. It could've been a parking lot."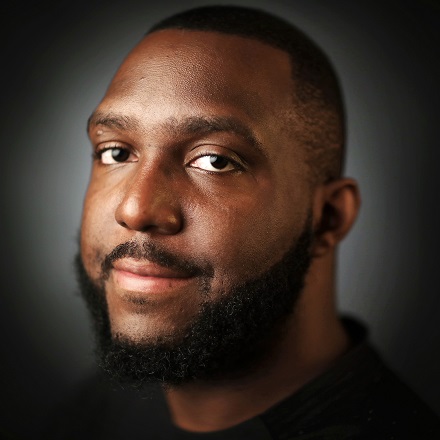 Jared Boyd
Jared Boyd is a general assignment reporter with The Daily Memphian who can be found covering just about anything people in the Mid-South might find interesting. His friends call him "Jay B.," and you can, too.
---