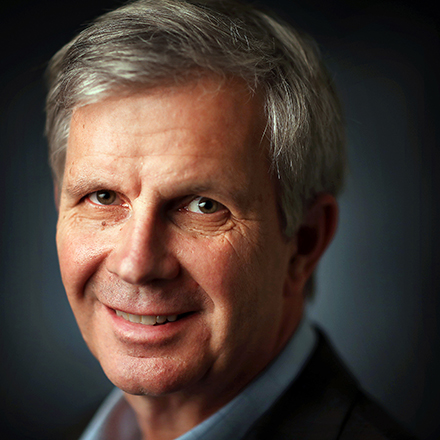 Geoff Calkins
Geoff Calkins has been chronicling Memphis and Memphis sports for more than two decades. He is host of "The Geoff Calkins Show" from 9-11 a.m. M-F on 92.9 FM. Calkins has been named the best sports columnist in the country five times by the Associated Press sports editors, but still figures his best columns are about the people who make Memphis what it is.
Calkins: A 36-year employee of FedEx makes it onstage at the Kennedy Center — the inspiring tale behind the trip
Cecelia Wingate picked up the phone, heard the news and said exactly what you might expect a 63-year old, blunt-talking, Southern woman who has spent her life in Memphis theater to say upon learning that she would be starring in a play at the Kennedy Center.  
"Are you f'ing kidding me?"
"No, ma'am," responded Evan Linder. "I'm not."
Linder — a graduate of Memphis University School — is the author of "Byhalia, Mississippi," which opens this week at the Kennedy Center. Just before calling Wingate, he had been on a call to discuss whom to cast in the role of Celeste, a woman with deep racial prejudice whose married daughter, Laurel, rocks the community when she gives birth to a biracial child.
Wingate played the role in 2016 at Chicago's New Colony Theatre. But this was the Kennedy Center. Laurel's husband, Jim, is being played by Jack Falahee, star of ABC's "How to Get Away With Murder." 
"We were just getting all these amazing people for the role," Linder said. "But we just kept coming back to Cecelia. Everyone knew she was my No. 1 choice. I wrote the character with her voice in mind. So everyone on the phone call was, finally, 'Why aren't we offering it to her?'  So here we are."
You kind of fall in love
It's the work. 
Simple as that, really. Sure, some luck is involved, just as with anything in life.
But Wingate and Linder didn't go from Memphis to the Kennedy Center stage because they were striving to go from Memphis to the Kennedy Center stage. They just wanted to do good work.
Or, at least at the very beginning, stay upright.
"I was in the chorus of 'Oliver!' at Southaven High School," said Wingate. "It was 1973. During dress rehearsal, I fell off the stage. Twice."
Linder, 37, got his start when he was cast as a lost boy in a production of "Peter Pan" at Playhouse on the Square.
"We had gone to see it the Christmas before and I told my parents, 'I could do that.' They took me to audition the next year."
Linder went on to study theater at College of Charleston. Wingate went on to have a long career at FedEx.
"Thirty-six years," she said. "I was in information technology. Specifically, I opened and relocated FedEx facilities across the country. I'm very loyal to Memphis, and I'm very loyal to FedEx."
So Wingate never had any grand aspirations of making it big in show business. She acted and directed on the side. She would make her impact in regional theater — stacking up Ostrander Awards for directing "The Producers," "Young Frankenstein" and "The Addams Family" — and that would be more than enough.
But back in 2005, Wingate directed a play called "Looking for Normal" at Circuit Playhouse. One of the actors was a recent college graduate named Evan Linder, who was working as an intern for the year.
"That's where we met," Linder said. "You kind of fall in love with her one minute into meeting her. She's hysterical and funny and very singular. She's got that Southern accent which is unique and not at all put on. So when I started writing 'Byhalia, Mississippi,' I had her voice in my head when I was writing Celeste."
Naturally, Linder cast Wingate in the play at The New Colony Theatre, where he was co-artistic director at the time. The review in the The Chicago Tribune called the play "wise, truthful, funny and moving" and described Wingate's performance as "totally and utterly believable, without so much a hint of the condescension you often find in storefront depictions of working-class Southerners."
But the Kennedy Center is a theater for big hits and big stars. The other play currently running at the Kennedy Center features Betty Buckley in "Hello, Dolly!" 
"I did fly to New York in December of 2016 and just read the script at a table," Wingate said. "I was there less than 24 hours.  We just assumed that if anyone picked it up it would be for Broadway and they would want huge stars."
But Linder — who acted in the Chicago production but will be sitting this one out — kept pushing for Wingate. It all goes back to the work.
"This play opens with a Southern mother and daughter on stage, fighting, for 10 minutes," Linder said. "The first 10 minutes of the play, this is where it's a hit or not. Do people believe this mother and daughter? This is a portrayal of Southerners on stage that is not putting on anything. I'm very protective of this play, and where I came from, and the people I love."
So Linder made the call to Wingate, who had just wrapped up a production of "1776" at Theatre Memphis and was relaxing on her Midtown porch.
"What agents tell me is there are so many wonderful actors all over the world, but there aren't that many of me, with my age and my honest-to-God Southen dialect," Wingate said. "People always talk about how you don't want to be typecast and all this mess. Look, I love being typecast. You want someone to play a strong Southern woman, pick me.
"But I had 10 days to make the decision to leave my home in Memphis for two months. Being here is absolutely surreal. When we first arrived, I decided to walk around the entire building. On the back side, there are these quotes from John F. Kennedy, massive, carved into the walls. I was just stunned and just stood there and couldn't move there for a moment. It's all tied into art and how it feeds our soul and being gracious. I was absolutely in awe. I had to collect myself."
So that is how Wingate and Linder got from Memphis to the Kennedy Center. Now that they've arrived, they have something to say. Linder's play is about betrayal and class and love and bigotry — themes that are as relevant today as they have ever been.
"It's hard to say some of the words I have to say," Wingate said. "It goes against the core of my very being. But it's important that a story like this is told right now because the world is so insane and people feel free to say hateful things about anything and anyone they don't believe in. As horrible as Celeste is, that's my character. And that is not what we need to be saying to the people we love."
One of the quotes carved into the back wall of the Kennedy Center says,  "I look forward to an America which will not be afraid of grace and beauty." In a very real way, that is the America that Wingate, Linder and hundreds of others like them — at Theatre Memphis and at New Colony and at regional theaters across the country — work to create.
Consider this week a celebration of that spirit. And, yes, more than a few Memphians are making the trip to the Kennedy Center to join in the happy fray.  
"If what Cecelia is telling me is right, all of Memphis will be here," said Linder.
Which, by the way, would suit Wingate just fine. 
"I miss Memphis so much," Wingate said. "I realized the other day I was homesick for it. But we're here, at the Kennedy Center with a story we really love. We're going to tell that story as honestly as we can."
---