A viewer's guide to the Indie Memphis Film Festival
Indie Memphis, which begins on Thursday, contains multitudes, with an endless number of films big and small, feature and doc, across multiple venues and multiple days.
The primary Overton Square weekend is augmented by satellite screenings at points east and west, and dotted with parties, panels, forums, speeches, workshops, and music performances.
There's not space or time to wade through it all here – you can do that yourself here – but I'll offer a partial guide to some potential highlights on the film schedule:
Award winners and fest faves
Though they rarely compete for the festival's own awards, one of the primary purposes of a smaller film festival like Indie Memphis is to bring well-regarded new work to town that otherwise falls under the theatrical-distribution threshold. A related bonus is to offer a first-look at a celebrated bigger-festival fave whose full local opening is a little further down the line.
In one vein or the others, Indie Memphis will offer local debuts of five films that were nominated this month for Gotham Awards, one of the two major annual awards (along with Independent Spirit) dedicated to independent filmmaking.
One of those (nominated for Best Feature and Breakthrough Actor) is "If Beale Street Could Talk" (6 p.m., Saturday, Nov. 3, Studio on the Square), "Moonlight" director Barry Jenkins' follow-up to his recent Oscar winner. An adaptation of the Harlem-set novel by James Baldwin (the title is a lyric from W.C. Handy's "Beale Street Blues"), the film debuted to wide acclaim last month at the Toronto Film Festival.
My favorite of the handful or so of Indie Memphis films I found time to pre-screen is Gotham documentary nominee "Minding the Gap" (5:15 p.m., Sunday, Nov. 4, Studio on the Square), which also won a jury award at the Sundance Film Festival earlier in the year. Set over the course of several years and filmed in a cinema-verite style, it follows a couple of skateboarding friends (one has written on his board: "This device cures heartache") and others in their orbit from their teen years through some tough steps into early adulthood, directed by a third friend (Bing Liu) whose own story works its way into the narrative. A film of great empathy, it contains a lot in only 93 minutes – skateboarding culture, decaying small cities, shrinking opportunities for the under-educated, broken homes, domestic violence – but really digs into the lives of its subjects. The closing song choice is so perfect it provoked both chills and tears.
Somewhat similar is "Hale County This Morning, This Evening" (1:30 p.m., Sunday, Nov. 4, Hattiloo Theatre and 6 p.m., Monday, Nov. 5 at Studio on the Square), which also got a Gotham doc nomination and a Sundance jury award. Screening in competition at Indie Memphis, it's another multi-year verite look at specific American lives, in this case black residents of rural Hale County, Alabama. Less structured as a story than "Minding the Gap," it's a more experiential film, with some tough moments, some mordantly funny ones, and some surprisingly essayistic moments.
The festival's closing-night feature brings to town director Andrew Bujalski, whose earlier feature, "Computer Chess," was a prior festival favorite. Bujalski and actress Shayna McHayle will present "Support the Girls" (6:30 p.m., Monday, Nov. 5, Halloran Centre), a Gotham nominee for screenplay and actress (for lead Regina Hall). A day-in-the-life workplace comedy-drama about a Hooters-style bar ("Double Whammies"), the film's title is both a clever double-entendre and a sympathetic call-to-arms, but the vibe of the Texas-set film is pretty relaxed, up to and including even a nicely cathartic final scene.  
The other Gotham best feature (and breakthrough actor) nominee at Indie Memphis is "Madeline's Madeline" (1:10 p.m., Friday, Nov. 2 and 10:30 a.m., Saturday, Nov. 3, Studio on the Square), a thriller set amid a theater production, starring Miranda July and Molly Parker.
Revival screenings
As a film buff who doesn't get to the theater as much as I'd like and who lives in a city where big-screen showings of classics are limited, I tend to make revival screenings an Indie Memphis priority. Some of my favorite recent festival viewing experiences have been in this vein: "Metropolitan," "Rosemary's Baby," and most especially a restored print of "Taxi Driver."
Top of the list this year has to be "Brazil" (9 p.m., Friday, Nov. 2, Studio on the Square), one of the most celebrated and controversial films of the 1980s. Directed by Terry Gilliam, it's kind of like George Orwell's "1984" played as dark comedy, set in an unnamed totalitarian regime "somewhere in the 20th century."  I haven't seen it in probably 20 years, but remember it as a kind of masterpiece of production design. One imagines it has gained resonance with the disquieting recent rise of authoritarianism across the globe, including, most recently, in … Brazil. The film was chosen by and is being introduced by festival featured guest Boots Riley, whose own 2018 film "Sorry to Bother You" (a double Gotham nominee that got an earlier theatrical run in Memphis) will screen as a midnight movie. (11:59 p.m., Friday, Nov. 2, Studio on the Square)
Another special guest is comedian/actor Chris Elliott, who will be in attendance for a screening of his cult 1994 comedy "Cabin Boy" (7 p.m., Sunday, Nov. 4, Playhouse on the Square) which, among other things, features the only big-screen role of Elliott's one-time boss, David Letterman.
A close-to-midnight movie is Brian De Palma's 1973 feature "Sisters" (11:30 p.m., Saturday, Nov. 3, Studio on the Square), perhaps the oddest of De Palma's heavily stylized Seventies thrillers. I don't personally find "Sisters" as interesting as "Carrie" or "Dressed to Kill," but would you be interested in Margot Kidder, in her prime, playing disturbed once-conjoined twins? If the answer is yes, this could be for you.
Another filmmaker selection is "Wanda" (1:30 p.m., Sunday, Nov. 4, Studio on the Square), a 1971 film about the life of a woman in Pennsylvania coal country. It's the only feature film directed by actress Barbara Loden, who also wrote it and plays the title character. The Chicago Reader called it "perhaps the most depressing film ever made" but also "a brilliantly atmospheric film with a superb performance by Loden." It will be introduced by filmmaker/actress Amy Seimetz, an Indie Memphis returnee.
Another Seventies "women's picture" of sorts screening this year is "Mahogany" (9:10 p.m., Friday, Nov. 2 and 9:40 p.m., Sunday, Nov. 4, Studio on the Square), a 1975 cult movie directed by Motown founder Berry Gordy and starring one of the label's signature artists, Diana Ross. It will screen in conjunction with "Mahogany Too," a new short film inspired by it.
Music flicks and hometowners
Music-themed films are an Indie Memphis staple and, unsurprisingly, there are often many that are Memphis-based or -connected.
One this year that I enjoyed is "Negro Terror: The Voice of Memphis" (9 p.m., Friday, Nov. 2, Playhouse on the Square), a profile of the local punk/hardcore trio that contains the unforgettable assertion, from lead singer and bassist Omar: "Elvis Presley was negro terror music." I also loved guitarist Rico's explanation of the band: "You've got the being black in America anger and then you've got the being different in black America anger, and then you've got the life-in-general anger, all that [expletive]. You mix that all up and you're gonna end up with some (expletive) like Negro Terror." The band will be providing a live score during the screening.
Another, more ambitious, doc on a local musician is "Waiting: The Van Duren Story" (1 p.m., Saturday, Nov. 3, Playhouse on the Square and 6:30 p.m., Wednesday, Nov. 7, Ridgeway Cinema Grill). Two Australian musicians became enamored with Duren's Memphis power-pop records of the Seventies (from the same scene that birthed Big Star) and set out to find this "forgotten" musician, who isn't so much in his hometown, where he's continued to record and perform. There's an attempt here to make another "Searching for Sugarman," a similar hit music doc from a few years ago. It doesn't quite come off, but the music convinces. I questioned the filmmakers' insistence on being part of the story, but that decision does come with a payoff.
I haven't had a chance to watch "Memphis Majic" (1:40 p.m, Sunday, Nov. 4, Theatreworks), a documentary on the Memphis dance creation jookin'.
I have seen – and loved – the opening night film "MR. SOUL!" (6:30 p.m., Thursday, Nov. 1, Halloran Centre and 7 p.m., Thursday, Nov. 8, National Civil Rights Museum) about a forgotten PBS series produced out of New York in the late Sixties and early Seventies. A talk and variety show about black life and culture made for a black audience, "Soul!" presented a who's who of its day, and the broadcast footage dispensed here in dollops astounds: The Last Poets, Gladys Knight & the Pips, a young Ashford & Simpson, a young Toni Morrison, Nikki Giovanni interviewing James Baldwin, and, a highlight: Al Green performing "Tired of Being Alone." The "Mr." in the movie is show producer and host Ellis Haizlip, of whom Giovanni says: "This was all emerging. It was a new world, and Ellis was a gardener." Filmmaker Melissa Haizlip, the subject's niece, will be on hand for the opening-night screening.
Other music docs include "Betty: They Say I'm Different" (11:30 a.m., Sunday, Nov. 4, Playhouse on the Square and 8:50 p.m., Monday, Nov. 5 at Studio on the Square), about Seventies funk-rock artist Betty Davis, and Sundance jury winner "Matangi/Maya/M.I.A." (3:40 p.m, Friday, Nov. 2 and 9 p.m., Saturday, Nov. 3, Studio on the Square), about the modern Sri Lankan/London hip-hop/pop artist.
Among other local screenings are the feature "Rukus" (6:30 p.m., Saturday Nov. 3, Playhouse on the Square and 8:30 p.m., Wednesday, Nov. 7, Ridgeway Cinema Grill), the work-in-progress doc "Black Genius" (11 a.m., Sunday, Nov. 4, Hattiloo Theatre), and eight different collections of "Hometowner" short films or music videos. (See here for scheduling info.)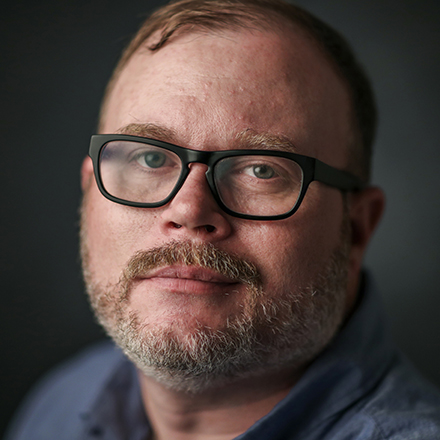 Chris Herrington
Chris Herrington covers the Memphis Grizzlies and writes about Memphis culture, food, and civic life. He lives in the Vollentine-Evergreen neighborhood of Midtown with his wife, two kids, and two dogs.
---