Memphis Music Initiative finds the perfect location at the corner of Social Justice and Musical Genius
Since its founding four years ago the Memphis Music Initiative has led a vagabond existence: first sharing office space with ArtsMemphis in East Memphis, then with the Memphis Education Fund at the former Memphis College of Art graduate school building on South Main and finally in Crosstown Concourse.
But MMI moved into its own space in May, a historic former firehouse at the corner of B.B. King Boulevard and Dr. Martin Luther King Jr. Avenue.
"The intersection of social justice and musical genius is the perfect space for us," said MMI executive director Darren Isom.
Isom said it took time for the organization to find a space because it focused on programs and defining itself culturally first, then allowed the space to be an articulation of that.
On Thursday, Sept. 20, MMI will celebrate finding and designing its ideal space for a community hub.
From 5-8 p.m., the rain-or-shine event will include performances on three stages from MMI's music engagement teaching fellows, partner school ensembles, MMI Works students, as well as food trucks.
Free parking will be available at the gated FedExForum media lot at the south corner of B.B. King Boulevard and Dr. Martin Luther King Jr. Avenue.
MMI began as an independently funded arts initiative housed under ArtsMemphis. An anonymous donor funded MMI, initially as a $20 million, five-year initiative.
"With time, it became clear that the work grew and the need grew, that there was a need for it to develop as its own initiative," Isom said.
About two years ago, Memphis Equity Through Arts, was incorporated as a separate nonprofit organization. MMI is technically a program that entity runs and is currently its only program.
MMI works through music engagement programs and activities to impact student, youth and community outcomes in Memphis, particularly for black and brown youth.
It works in three areas: with musicians who provide education as in-school MMI fellows, with paid out-of-school music opportunities for high school students through MMI Works and through grantmaking and capacity building for music organizations and activities.
The in-schools piece, helps strengthen schools in making sure that their music programming is culturally relevant by bringing in artists from the community, Isom said. For the fellows, it gives musicians a steady daytime gig while they work at night, as well as a healthcare stipend.
And it promotes the idea that music programming should not only exist for students who will end up being music industry leaders.
Isom said the grantmaking piece impacts organizations that have been underfunded for decades.
The building's renovations, included adding an elevator, walls and doors. The building not only is home to MMI's offices, but has meeting space available to rent for nonprofits — not just music or art ones — for free, or other groups for a small cost.
The organization has seen more expansions than just the physical.
At its inception, MMI had three employees. Now there are 20 employees: 18 full-time and two part-time associates.  
There are also 33 artist fellows who spend 20 hours a week teaching music to Memphis students at 49 schools. There are 50 high school-aged MMI Works interns.
"The goal was to create a space that felt open to our partners, our guests, our music fellows, etc." said Amber Hamilton, MMI's chief operations and strategy manager. "Where they could just literally come through. Which is why having parking Downtown is important. It's critical. The goal is to have a place where you felt you could just drop by, grab a seat, plug in and just hang out and spend time with us."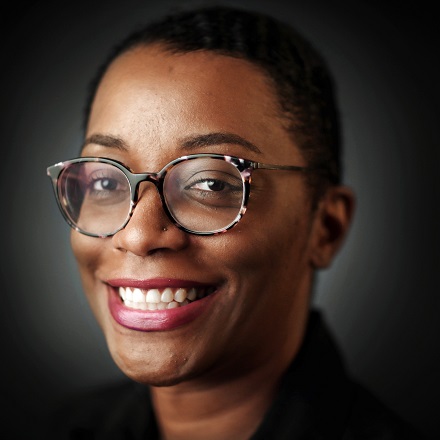 Elle Perry
Elle Perry covers arts and culture and other news for the Daily Memphian. She is a native of Memphis and a two-time graduate of the University of Memphis. Elle previously worked for the Memphis Business Journal and has written for publications including The Memphis Flyer and High Ground News.
---