Memphis chosen as one of first cities for AT&T music fan initiative
About 30 people gathered in the IHeartMedia offices on Thousand Oaks Boulevard on Thursday, Sept. 20, to meet gospel star Jonathan McReynolds, an event that was part of a new partnership between IHeartRadio and AT&T.
The partnership allows fans to attend intimate performances, meet-and-greets and fan Q-and-A's with popular musicians. Memphis is one of 10 cities hosting pop-up performances. The others are Austin, Texas; Charlotte, North Carolina; Cleveland, Ohio; Dallas, Texas; Indianapolis, Indiana; Orlando, Florida; Philadelphia, Pennsylvania; San Francisco, California; and Seattle, Washington.
Tickets are available on a first-come, first-served basis, with about 40 percent reserved for AT&T THANKS, the company's customer appreciation program. (The program has an app.)
"Memphis was chosen as one of the SoundStudio cities because of its rich music culture, the strength of the iHeartRadio stations in the market and the number of AT&T customers we could serve in the market," said Cathy Lewandowski, lead public relations manager and president of Women of AT&T Tennessee.
Lewandowski said the performances are ongoing and are planned on a regular basis with various artists and genres of music.
McReynolds' appearance in Memphis also served as sort of a homecoming for the Chicago native.
"Memphis is actually one of the first cities I ever got to perform at outside of my hometown, six or seven years ago," he said.
Later that night, McReynolds was scheduled for a performance at the 1884 Lounge at Minglewood Hall, as part of his Make Room tour.
The singer was originally scheduled to perform for the group of fans, but organizers said he had an issue with his voice and needed to rest it for the later performance. Instead, those in attendance took photos with the artist.
As consolation, staff from WHAL, 95.7 Hallelujah FM, one of Memphis' IHeartRadio stations, took the names of fans, so they could be added to the list of attendees for the sold-out 1884 Lounge show.
"Most people have never been inside of a radio station, so when we bring them inside our environment, put them that close to the artist, that's a dream from true for many of the listeners," said Tracy Bethea, program director of Hallelujah FM.
One of the Memphis SoundStudio attendees was Felicia Matthews, who also planned to see McReynolds at his 1884 Lounge show.
Matthews said that she does not spend a lot of money on music, but that McReynolds is original.
"His sound is very different," she said. "I can't compare him to anyone now or in the past."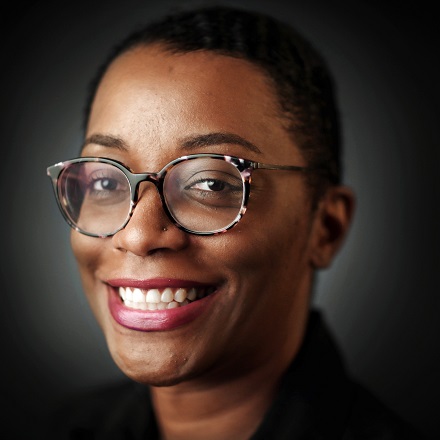 Elle Perry
Elle Perry covers arts and culture and other news for the Daily Memphian. She is a native of Memphis and a two-time graduate of the University of Memphis. Elle previously worked for the Memphis Business Journal and has written for publications including The Memphis Flyer and High Ground News.
---