St. Jude, ALSAC employees in bands team up for 'Moonlighting for the Cure'
Seven bands will come together Saturday night for a concert at Lafayette's Music Room benefitting St. Jude Children's Research Hospital.
Each of those bands features at least one employee who works either at St. Jude, or ALSAC, the hospital's fundraising organization, but who "moonlights" as a musician.
The employees participating in Moonlighting for the Cure include those who work in biomedical engineering, fundraising and in the hospital's cafeteria.
One of the bands, The Mighty Electric St. Jude Band, is comprised entirely of St. Jude employees, with each of its performance proceeds benefitting the hospital.
In the fall of 2015, Chris Cockrell and Patrick Seiler, who are bandmates in Accidental Field Trip, went to Otherlands Coffee Bar to watch Dan Montgomery perform. (Montgomery and Seiler are both St. Jude employees.)
James Manning, who books bands for Otherlands, overheard Cockrell and Seiler talking about St. Jude and asked if they knew Brian Maxwell, who is a postdoctoral fellow at St. Jude, and was then performing with a group called Buckles and Boots, Seiler recalled.
"St. Jude is like a small town," Seiler said. "Lots of talented people work here. Even for a small town, I think there are more musicians."
The first Moonlighting for the Cure was held in April 2016 at Young Avenue Deli. Last year, the benefit was held at Tin Roof on Beale Street.
The first year there were five bands; this year there are seven: The Mighty Electric St. Jude Band, Accidental Field Trip, Dan Montgomery 3 + 2, Th3 Numb3r5, The Memphis Winslows and Amber McCain Band.
The bands mostly play original rock music, ranging from more bluesy material, to modern, to harder rock, as well as Americana.
The night's emcee will be 92.9 FM's Gary Parrish.
"When I was approached about the event, and told that it benefits St. Jude, that's really all I needed to know to agree to help in any way I could," he said. What that place does for so many families is unbelievable. So, I'm always happy and anxious to do just about anything if it helps St. Jude." 
In addition to music, there will also be a silent auction and raffle and t-shirts for sale.
Seiler, who has worked for St. Jude, for nearly 20 years, plays bass guitar in Accidental Field Trip and The3 Numb3r5.
"This is not like a talent show of hobbyists," he said of the benefit. "A lot of these acts are really quality and professional. It's great music."
Admission is a $5 donation to St. Jude. Those who cannot attend the concert can donate to the GoFundMe at www.gofundme.com/moonlighting2018.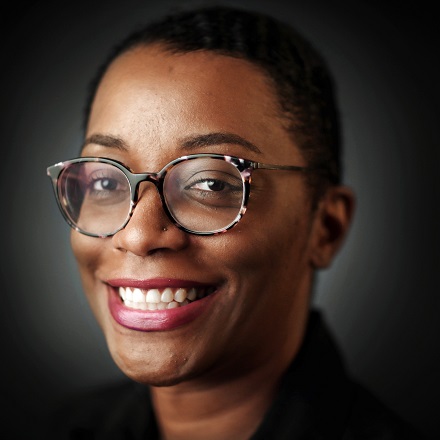 Elle Perry
Elle Perry covers arts and culture and other news for the Daily Memphian. She is a native of Memphis and a two-time graduate of the University of Memphis. Elle previously worked for the Memphis Business Journal and has written for publications including The Memphis Flyer and High Ground News.
---