Year two of Mempho adds Shelby Farms camping; Beck, Janelle Monae, Nas among performers
The idea of Mempho Music Festival stems from a bike ride founder Diego Winegardner took with friends a couple of summers ago on the Shelby Farms Greenline to Shelby Farms Park itself.
When they got to the park, it was near sunset, and a stunning setting, the Memphis native recalled.
"I just had an epiphany of sorts, 'Wouldn't it be great to have a world-class music festival here?' "
Being a big music fan, having attended thousands of concerts and live events and the major music festivals, Winegardner said he knew the "art of the possible," and what could happen, if done well.
Winegardner's Big River Presents held the inaugural Mempho Music Festival last Oct. 6-7 at Shelby Farms Park with headliners Jason Isbell & The 400 Unit, Cage The Elephant and Anderson .Paak & The Free Nationals.
This year's festival is also Oct 6-7 at Shelby Farms Park. There are more headliners this year: Beck, Nas, Janelle Monae, Post Malone, Phoenix, Mac DeMarco, George Clinton, Milky Chance and Rich The Kid.
New this year, is an amenity that takes advantage of the festival's pastoral setting: camping.
"We wanted to add to the experience. I think the most successful festivals are not just about the music that's on the stage, but really create experiences, to be shared both with your friends and family, that can be lasting life-long memories," Winegardner said.
People will be able to go in and out of the festival and take advantage of a park amenity, such as zip-lining.
Chuck Leavell, keyboardist and The Rolling Stones musical director, will host a "Stones Throw" set exploring the band's catalog and featuring current and former backing members of the band, including Bernard Fowler (vocals), Darryl Jones (bass), Tim Ries (sax), Karl Denson (sax) and Lisa Fischer (vocals).
Part of the Mempho experience is paying tribute to the city's storied musical legacy. Last year the festival honored Stax Records. This year's tribute set is dedicated to Royal Studios. William Bell, Bobby Rush, Frayser Boy, Al Kapone and the Hi Rhythm Section are scheduled to perform during the set.
Those are not the only Mid-South musicians playing the festival.
Mempho's local lineup includes Juicy J, Project Pat, Lucero, Eric Gales, The Bar-Kays, Don Bryant & The Bo-Keys, Big Ass Truck, John Nemeth & The Love Light Orchestra, Boo Mitchell & The Kings, Talibah Safiya and Cory Branan.
"I thought, given the rich history of Memphis music, that legacy needed to be celebrated and also I think, not only celebrated, but we'd like to share it with the rest of the world," Winegardner said.
The festival food also will highlight Memphis.
The food lineup includes Corky's Ribs & BBQ, New Wing Order, Smurfey's Smokehouse, Fresh Gulf Shrimp, Bella Caffe, Peace Love & Quesadillas, Grisanti 9Dough1, Mempops and Miss Birdsong's Sweet Tooth. VIP and Super VIP ticket holders will receive meals created by Memphis chef Karen Carrier, of Beauty Shop Restaurant-fame.
Like last year, this year's festival will incorporate late-night sets.
On Saturday night, the late-night set will be Karl Denson's Tiny Universe Presents Eat a Bunch of Peaches, a tribute to the music of The Allman Brothers Brand.
On Sunday night, the late-night set will be Mempho All-Stars: Robert Randolph, Karl Denson (The Rolling Stones), Cory Henry (Snarky Puppy), Isaiah Sharkey (John Mayer, D'Angelo), Nate Smith (Snarky Puppy), Mononeon (Prince), Chuck Leavell, Orianthi (Michael Jackson, Alice Cooper), DJ Logic and 15-year-old Brandon "Taz" Niederauer.
"Our second stage, our B stage, the Hard Rock stage, is going to be almost as large as our main stage last year," Winegardner said. "So, we'll have really great production quality, where fans will be able to enjoy their favorite artist."
Other improvements from last year are related to logistics. The festival is adding transportation shuttles to take attendees from the general admission parking area to festival site, improving signage, adding more shaded comfort and lounge areas (there will be four) and tightening the site footprint.
"We think we'll see more people driving from out of town this year because of the camping element," Winegardner said. So, if you're within a half day's drive, you're a student, we've got some great deals for students that are going to be headed out there … and we hope that kids will want to get in a car come on a Sunday to see Post Malone or just drive in for the weekend. Monday is holiday, Columbus Day. … So, I think if you want to spend a beautiful October weekend in Memphis, the weather is great, listen to some great music and eat some of the best food Memphis has to offer."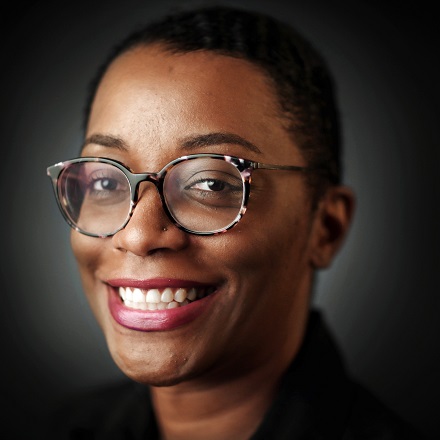 Elle Perry
Elle Perry covers arts and culture and other news for the Daily Memphian. She is a native of Memphis and a two-time graduate of the University of Memphis. Elle previously worked for the Memphis Business Journal and has written for publications including The Memphis Flyer and High Ground News.
---