A Memphis Music Road Map: The Modern Era
Part 3: The rap, rock and roots of recent decades
Memphis music reached the summit in the 20 years between Elvis Presley's emergence and Al Green's peak. But the valley was low.
In the back half of the 1970s, Stax went bankrupt, Elvis died, and Al Green walked away from the pop market. It would be easy to blame Memphis' musical decline on these blows, but there were larger forces at play, too. In the late 1970s, punk emerged to re-route the artistic energy in rock away from the blues. R&B shifted north, modern production techniques ushering in disco, synth-based funk and hip-hop.
The same vectors that once pointed toward Memphis began to point elsewhere, and maybe nowhere. Pop music writ large became more urban/global and less directly blues-based, but also increasingly less tied to place at all. (Unless the internet is a place.) If Memphis isn't what it once was, that's in part because no city is what Memphis once was.
Memphis had trouble coming to grips with this emerging new reality in the 1980s, perhaps the nadir of Memphis music decades. But by the 1990s, the city was catching up and putting its own distinctive stamp on national trends.
The aftershocks of the midcentury rock and soul boom have continued to bear their own fruit. While the South lagged, Memphis has more recently asserted its prominence in hip-hop, the dominant pop form of the past few decades. Multiple generations of garage- and roots-rockers have kept Memphis in that musical mix. A body of traditional music we've taken to calling Americana remains more diverse, more idiosyncratic and more compelling – if not generally more lucrative – in Memphis than in most music cities.
Over the past 20 years, Memphis has settled in as a modern music city, less dynamic than some but culturally richer than most: leveraging its history for both inspiration and attention; luring talent with its remaining recording studio infrastructure; mining new sounds from the same native culture. In a modern context in which place matters less, perhaps Memphis' musical advantage is that here music still matters more.
In the first installment of this Memphis Music Road Map ("The Early Years"), we tracked the Beale Street sound and the country blues and jug bands that made up the first blast of urban field recording in Memphis. In the second installment ("The Golden Age"), we explored some of the ways that blues base bloomed into the twin cultural revolutions rock and roll and soul.
This time ("The Modern Era"), we navigate how Memphis music has evolved in the decades after the gold rush, and perhaps this navigation provides some hints of where it's headed.
It's time to get moving again, one last time. Here's a map of the modern era. See below for a companion playlist, where you can listen along. (Though note that this version, unlike the previous two, has some explicit lyrics, which are labeled as such on the Spotify playlist.)
The 1980s: A lost decade of underground rock, durable blues, bids for stardom and more
"I'm Not Strange (I'm Just Like You)" – Keith Sykes (1980): An underrated civic/Memphis music anthem. Sykes' 1970s work put him in the orbit of Jimmy Buffett and John Prine, and he paid it forward a generation later as a key mentor for younger Memphis-bred songwriters such as Todd Snider and Cory Branan. (Listen here.)
"Here My Love Is" – Ebonee Webb (1981): Much has been said about Memphis' soul history, but as the 1980s rolled in, so did the synthesizers that rose from the ashes of disco. With them came a lot of funky roller-boogie-styled booty wigglers like this, a tune that managed to make waves on the other side of the country, in Los Angeles' lowrider culture. The era is also responsible for a lot of terrible outfits, and we're grateful for the photographic evidence of such. (Listen here.)
"4 Windows" – Calculated X (1982): New wave, Memphis-style. (Listen here.)
"The Fieldstones" – The Fieldstones (1983): In the early '80s, the rebirth of Beale Street was still in gestation, but Memphis blues was alive and well at jukes north and south of the strip, and the leading practitioners were the Fieldstones, led by guitarists Wilroy Sanders and Wordie Perkins. On this name-checking lead track from their album "Memphis Blues Today!," singing drummer Joe Hicks insists that "Everybody knows about the Fieldstones." That wasn't quite true, but it probably should have been. (Listen here.)
"Jump Suit" – Tav Falco's Panther Burns (1984): Perhaps the signature underground Memphis band of their era, Panther Burns evolved from "anti-musical environment" provocateurs into a pretty good outre roots-rock band. This is from their second album, "Now!," recorded live "… at Antenna Club & in selected cotton rooms on the riverfront of the city," and is decidedly mid-evolution. (Listen here.)
"Big Train (From Memphis)" – Class of '55 (1985): Released in '86, but the event isn't the record but the circa '85 recording, with Roy Orbison replacing Elvis to join Carl Perkins, Johnny Cash and Jerry Lee Lewis for a reconstituted Million Dollar Quartet, 30 years later. It begins an era of tributes to a golden age very much in the past. The John Fogerty song doesn't shy away from then-and-now juxtaposition: "Now it's gone, gone, gone." (Listen here.)
"Underclass" – Alex Chilton (1986): What sums up Chilton's (and maybe Memphis music's) lost decade better than the second song of a three-song, between-albums EP that blends hometown blues and soul into a ramshackle rock and roll all his own, and in which Chilton has thumb-your-nose fun with his own coulda-been-a-contender status: "People think that I'm a rich musician/But no, that isn't my condition/Let me just describe my position/It's way down, it's all the way down." (Listen here.)
"Can't Hardly Wait" – The Replacements (1987): ZZ Top's "Eliminator" (1983) was the biggest hit during Ardent Studios' '80s boom, but the Replacements' Jim Dickinson-produced "Pleased to Meet Me" may have been the best Memphis-recorded album of the era. The band famously paid tribute to "Alex Chilton," but this might be the album's most Memphis song, with some Memphis Horns accents (and Chilton on guitar). (Listen here.)
"Go Back to Your Used to Be" – Jessie Mae Hemphill (1988): Hemphill was a second-generation hill-country blues musician, but unlike contemporaries such as Junior Kimbrough and R.L. Burnside, she based her late-life recording career in Memphis, cutting this hypnotic, slow-crawling blues at Ardent. (Listen here.)
"Walkin' Shoes" – Tora Tora (1989): Every generation of Memphis metal throws a hero up the rock charts. The submerged blues base of good-time '80s metal was closer to home for these Memphis boys than for most of their contemporaries, and you can hear it. This was the first Memphis video to be played on MTV and the album it came from cracked the Billboard Top 50. Pretty good. A decade later, "nu" replacing "hair" as the preferred metal prefix, Memphis inheritors Saliva would similarly get halfway there. (Listen here.)
The 1990s: Memphis catches up on rap and indie rock
"Get Buck" – Pretty Tony (1990): Memphis first stepped into the hip-hop sphere like most cities did, by trying to mimic New Yorkers. With "Get Buck," North Memphis' Pretty Tony made an early statement that was uniquely Memphis, and "Get Buck" remains Memphis hip-hop's watershed musical moment. (Listen here.)
"Resurrection" – Eric Gales Band (1991): A single from the young Memphis blues-rock band's eponymous major-label debut, which introduced the hotshot guitarist/bandleader as Memphis' hoped-for answer to Stevie Ray Vaughan. (Listen here.)
"Soda Pop" – The Grifters (1992): Modern Memphis indie rock is born amid disintegrating guitars and occasional semi-sense ("I got a bottle rocket aimed right at your socket") materializing within the maelstrom.  (Listen here.)
"Comin' Out Hard" – 8Ball & MJG (1993): Two samples work in concert to create the beautiful title track to 8Ball & MJG's debut album. Primarily, there's a choppy reconstruction of Simply Red's "Holding Back the Years" with a little extra help from Rufus and Chaka Khan's "Stay." Similarly, the two Orange Mound rap legends who rhyme atop the beat work together to state their purpose and lay claim to their place as Memphis rap royalty. (Listen here.)
"Lock 'em in Da Trunk" – DJ Zirk & Tha 2 Thick Family (1993): Much like the oral histories of African griots, the origin of some underground Memphis rap titles can be difficult to nail down, with alternative takes and remixes abundant. Some songs even bounce from one artist to the other. One example is "Lock 'em in Da Trunk," the calling card of Orange Mound producer-rapper DJ Zirk. The song appears on several of his releases, along with a version by other rappers, including a 2014 rendition by Da Mafia 6ix. Still, nothing holds up like the original, a sinister, thumping song adored by Memphis hip-hop heads and jookin' dancers the world over. (Listen here.)
"Blame it on the Funk" – Lil' Blunt & Indo G (1994): As its name implies, this slow-churning, bassy composition, produced by the criminally under-appreciated local beatmaker SMK, found its way onto 2 Live Crew frontman Luther Campbell's Luke Records at a time when Memphis rappers were relatively unknown outside of the 901. Though Indo G would go on to deliver an incredible album as a solo artist under the direction of DJ Paul & Juicy J, this early turn as a co-star foreshadows the versatility Memphis rap would display over the coming decades. (Listen here.)
"Becuz" – Sonic Youth (1995): A new studio was at the center of a new Memphis recording boom starting in the mid-1990s, with Easley-McCain attracting indie-rock A-listers from New York (Sonic Youth) to California (Pavement) to Detroit (White Stripes). Sonic Youth thanks nearby Payne's Bar-B-Q on the liner notes to the Easley-McCain recorded "Washing Machine," where this is the lead track. (Listen here.)
"Sho' Nuff" – Tela ft. 8Ball & MJG (1996): For an artist who enjoyed relative longevity, not enough is said about Whitehaven-bred rapper Tela, except that he was the main artist on this song, where elder-statesmen and then-labelmates 8Ball & MJG assert their dominance. Here, producer Jazze Pha (himself a second-generation Memphis music-maker) helps to set the standard on which Ball & G would base their late 1990s sound, most at home over funky, Memphis soul-inspired live instrumentation. (Listen here.)
"Live the Life" – The Oblivians (1997): Thomas Dorsey's gospel standard is about being as pious in life as in the pulpit. Memphis' greatest garage/punk band reaches for that gospel feeling, but turns it inside out, pledging the same artistic commitment on behalf of the devil's music. Sunday morning rolls back into Saturday night. (Listen here.)
"Nobody" – Playa Fly ft. Gangsta Blac & Mr. Bill Chill (1998): South Memphis' two prolific emcees, Playa Fly and Gangsta Blac, team up for the most sentimental and ubiquitous of their many collaborations. "Nobody" endures as Memphis rap's impassioned lyrical manifesto. (Listen here.)
"Who Run It?" – Three 6 Mafia (1999): Built from an ingenious sample of the Delfonics' "Ready or Not Here I Come (Can't Hide from Love)," "Who Run It?" is an explosive track that marks Three 6's first ascension to the mainstream. Punishingly, each member brings it on their verse. Even more punishing was the onslaught of freestyles paying tribute to the track during 2018's viral "Who Run It?" social media challenge. (Listen here.)
The 2000s: New bands and breakthroughs
"Shake 'Em On Down" – North Mississippi Allstars (2000): Raised with direct connection to both hill-country blues and Antenna Club-scene alt/punk, the Dickinson brothers (with bassist Chris Chew) emerge with a new old sound (charging up Bukka White's 1930s country blues), equally at home among blues specialists, indie-rockers and jam-band searchers. (Listen here.)
"Life We Live" – Project Pat (2001): Sweet, sincere and reflective aren't typical descriptions of Project Pat's work. "Life We Live" is all of those things, though. Born of a sample from the final song on Curtis Mayfield's final album, Project Pat stays true to his street agenda here while infusing a spirit of wise, measured lyrical uplift over a smooth, soulful groove. (Listen here.)
"She's Bored With You" – The Reigning Sound (2002): Memphis garage rock, of any era, is quite the boys' club. The Reigning Sound's second album, "Time Bomb High School," is such an expert reclamation of a previous generation's Memphis garage-rock sound that you probably need to check the credits to know what's a cover and what's original. Subject matter gives "She's Bored With You" away though. Bandleader Greg Cartwright offers a corrective that still totally rips: "You don't give her anything to look forward to/She's bored/So bored with you." (Listen here.)
"Kickin In Doe/I Think They Scared" – DJ Paul (2002): This summer single from the Three 6 Mafia co-founder is a throwback to the bass-y, early era of Memphis rap, inspired by songs such as Sir Mix-A-Lot's "Goretex." The purpose was to fill dance floors and skating rinks with gangster walkers, but Paul also netted himself an unlikely local radio hit as a solo artist. (Listen here.)
"Deuce and a Quarter" – The Bo-Keys (2003): A new generation of Memphis musicians reclaiming and championing soul-era greats just as an earlier generation of young Memphis musicians had blues-era greats. Here, one of those greats, guitarist Skip Pitts (the wah-wah behind "Theme from Shaft") takes a lovably raspy lead vocal. (Listen here.)
"Still Got it Bad" – Jack O & the Tearjerkers (2004): Often, Memphis garage/punk reaches back to earlier garage rock, rockabilly and soul and revs them into formal triumphs. Musically, this is more Dylanesque, and lyrically it's unusually rich in contemporary personal detail. ("Now I got cable/I found a coffee table/I've got a color TV in my room.") (Listen here.)
"Memphis" – Charlie Wood (2005): Being a Memphis musician doesn't always mean playing on hit records or touring the world. In fact, it usually doesn't. Even for the fortunate, it might just mean having the world come to you. Wood spent years watching tourists come and go from behind the piano at King's Palace on Beale Street. Here, for more than five wry, richly observant minutes, he tells you everything he knows about that experience. (Listen here.)
"Whoop That Trick" – DJay (2005): Performed in real life by Al Kapone, actor Terrence Howard's aspiring rapper DJay takes the mic in Craig Brewer's "Hustle & Flow." The home recording of the song is an artistic turning point for the character. Howard's soundtrack version got actual spins on Memphis rap radio. The infectious hook and the film's adversarial struggle have allowed "Whoop That Trick" to live on as a rallying cry for spirited fans from small promotion wrestling rings to the upper decks of FedExForum or anywhere else tricks need whoopin'. (Listen here.)
"That's What's Up" – Yo Gotti (2006): As demonstrated in a recent viral video from the FedExForum stop on B2K's "Millennium" Tour, "That's What's Up" is the Memphis rap song to which all Memphis rap fans know every word. Just say, "It been a long time comin'" and wait for everyone else around you to finish every word. (Listen here.)
"Killing Him" – Amy LaVere (2007): An already familiar figure on the local scene takes a big artistic leap, her well-honed musicality joined to an unforgettable lyric. ("Killing him didn't make the love go away.") (Listen here.)
"No Time" – Jay Reatard (2008): "Why do you write like you're running out of time?" It's hard to imagine that the late Jay Lindsey would have been a "Hamilton" fan, but that bit of lyrical dialogue from the Broadway musical fits a musician who was evolving rapidly and creating hungrily over the decade or so before his death, transforming from Memphis-scene enfant terrible to emerging national star. "It seems I never have the time, to make my mind feel fine," he sings here, taking a breath amid a frantic artistic pace. (Listen here.)
"Letter to My Son" – Don Trip (2009): Interscope Records tried to take this national, with an added hook from hip-hop/pop megastar CeeLo, and messed it up in the process. It needed no adornment. The original, recorded in the rapper's old room at his mom's house, remains a shockingly intimate piece of music, a bare-bones, admittedly partial, entirely autobiographical blow-by-blow of an ongoing parental visitation battle. (Listen here.)
The 2010s: Memphis music now
"Sweet Life" – Harlan T. Bobo (2010): Bobo's unexpected emergence a few years earlier was rooted in a lot of romantic torment. But his third album, "Sucker," amounted to a kind of hymn to hard-won contentment. This orchestral opener sets it off, and offers some wisdom: "When you're out drinking on your own/Heartaches from the past feel overblown." (Listen here.)
"Black Box" – Cities Aviv with Fille Catatonique (2011): Punk-schooled young rapper Gavin Mays flips the script on what Memphis rap might be, and made national in-roads in the process. This album track from his debut "Digital Lows" takes a hard look at his hometown before musing, "I'm 21, this is the realest s--t I ever wrote." And hook/background singer Fille Catatonique? That's Marcella Simien, soon to become one of the city's most interesting music makers on her own. (Listen here.)
"I Can't Wait" – Star & Micey (2012): Why do some folk-pop earworms conquer the country (Lumineers) and others only conquer a city? As always with the music business, it goes to show you never can tell. Great song. Great video, too. (Listen here.)
"Texas and Tennessee" – Lucero (2013): A song about California. All the geography befits a time when touring, not recording, is how a band survives, and this is the hardest-touring, most durable Memphis band of their generation. It begins by comparing a break-up to Memphis music history and ends up maybe their smartest, wisest lyric. ("Baby, don't you talk no more/That look is loud enough/You don't have to tell me how it feels/Not to be in love.") (Listen here.)
"Preach" – Young Dolph (2014): His quintessential street single in a long line of mixtape bangers, "Preach" introduced Dolph's matter-of-fact hustle raps to many outside of Memphis. When he's at his best, Dolph delivers rhymes in a manner that feels less like written lyrics and more like a street corner oration. Here, when the beat drops and Dolph's vocals pierce through, it's an engaging, immersive moment, drawing the listener deeper into Dolph's monologue. (Listen here.)
"Thunder Man" – Xavier Wulf (2014): If you needed any evidence of hip-hop's growth over its four decades or proof of the internet's impact on youth culture, look no further than Southwind-bred rap anomaly Xavier Wulf and his Hollow Squad clique. Even some of the staunchest hip-hop heads may have never heard of him. Why? Well, he serves as ruler of an underworld in the SoundCloud universe, akin to a dark web music merchant. If you aren't a member of the club, you likely won't ever have access to this. Just as meteoric stars like Dolph shine above ground, Wulf exists below. However, his influence on major rap acts such as former loose associate A$AP Rocky is undeniable. Here, he sinks his teeth into a shadowy beat that pulls from a Silent Hill video game sample, produced by the aptly named Memphis beatmaker Shadow GRIM. (Listen here.)
"Rejoice" – Julien Baker (2015): From the gospel roots of soul to the lessons Elvis learned from the Blackwood Brothers, religious feeling has animated much of Memphis pop music. Here's a modern update rooted in things nascent (suburban), nonexistent (indie rock) or unspoken (queer) in an earlier era. At the end, Baker splits her heart wide open, and probably yours, too. (Listen here.)
"Blank Reflection" – Nots (2016): For a certain type of person, discordant post-punk guitar has become as durable a form of expression as the blues riff. Here's a new generation, all young women, finding their voice amid the noise. (Listen here.)
"All American Made" – Margo Price (2017): Some of the most important music-makers in contemporary Memphis are names you'll find in the fine print, not on a CD or album spine. As it ever was. Producer Matt Ross-Spang brings Illinois-via-Nashville country singer-songwriter Price to Sam Phillips Recording for one of the best albums of its year, for any place or any genre. (Listen here.)
"Look Alive" – BlocBoy JB and Drake (2018): And so it is with Tay Keith, the young Memphis producer who reached the top of the charts, and earned a Grammy nomination, for his work with Houston rapper Travis Scott. Here, he presides over a Bluff City rap summit meeting between Memphis-connected superstar Drake and fully homegrown upstart BlocBoy JB, whose rapid ascent took him from the nosebleeds to close enough to steal the stat sheets. Lyrical starter's pistol: "901/Shelby Drive/Look alive." (Listen here.)
"Memphis Town" – John Kilzer (2019): A few months before he left us, songwriter/minister Kilzer offered a prayer for his home city. (Listen here.)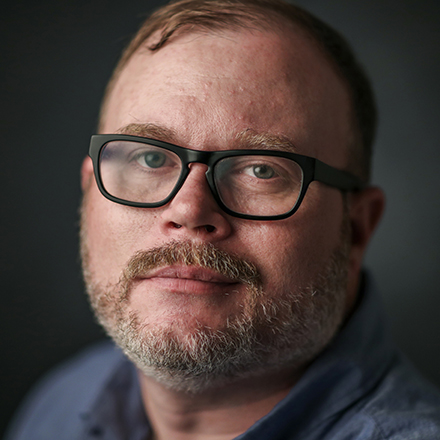 Chris Herrington
Chris Herrington covers the Memphis Grizzlies and writes about Memphis culture, food, and civic life. He lives in the Vollentine-Evergreen neighborhood of Midtown with his wife, two kids, and two dogs.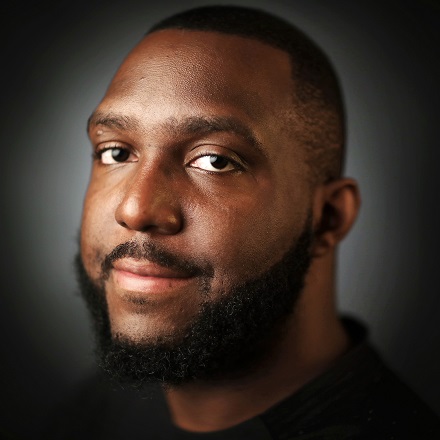 Jared Boyd
Jared Boyd is a general assignment reporter with The Daily Memphian who can be found covering just about anything people in the Mid-South might find interesting. His friends call him "Jay B.," and you can, too.
---