IRIS Orchestra selects natives of Memphis, Puerto Rico as fellows
Among IRIS Orchestra's latest class of artist fellows is a native Memphian, a first for the young program.
IRIS created its Artist Fellow program in 2016 to help increase the representation of African-Americans and Latinos in classical music. The fellowship is intended for musicians interested in pursuing a "portfolio career" and is designed to engage the fellows with the community at large.
"IRIS looks for musicians who are not only adept and interested in many facets of music (teaching, performing, mentoring, etc.), but they're also individuals who particularly want to use their musical abilities to engage with their community and see it as a tool for social equity," said Rebecca Arendt, director of community initiatives & artist fellows coordinator for IRIS.
Fellow Carrington Truehart earned a bachelor's degree in music education and a master's degree in cello performance from the University of Memphis. Truehart is a member of the Jackson Symphony in Jackson, Tennessee, and occasionally performs in Memphis with the Memphis Symphony Orchestra and PRIZM Ensemble.
During the 11-month, full-time position, fellows perform in concerts with the IRIS Orchestra, receive mentorship from IRIS' musicians and guest artists, perform locally as the IRIS Artist Fellows Ensemble and work in local schools via a partnership with the Memphis Music Initiative. The fellows spend about 20 hours a week during the academic year in schools and about 15 to 20 hours per week performing.
Joined by Truehart is fellow Rosa Ortega.
Ortega is a native of San Juan, Puerto Rico. She received her bachelor's degree in viola from Temple University in Philadelphia, Pennsylvania. Previously, Ortega taught violin and viola at the Puerto Rican Institute of Music, Philadelphia String Project, Play on Philly! (POP!), and has coached younger chamber groups at the Dali Quartet International Music Festival. 
The fellows made their first public appearance on Sept. 14 during IRIS' fall lunch concert series in the Medical District.
They'll be playing the lunch during series again on Sept. 28, before they join the full orchestra at the Oct. 13 season opener at Germantown Performing Arts Center (GPAC).
Including the 2018-19 fellows, IRIS has hosted eight musicians.
Conductor Michael Stern founded IRIS in 2000. The Germantown-based organization is a comprised of a community of musicians from orchestras, universities and chamber groups across the country.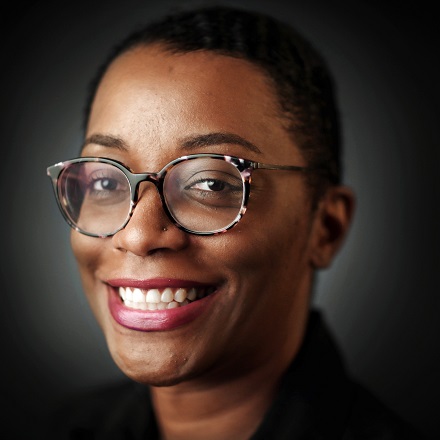 Elle Perry
Elle Perry covers arts and culture and other news for the Daily Memphian. She is a native of Memphis and a two-time graduate of the University of Memphis. Elle previously worked for the Memphis Business Journal and has written for publications including The Memphis Flyer and High Ground News.
---