Stax Museum, Crosstown Arts partner for 'Give a Damn! Music + Activism at Stax Records'
The main artifact for a new exhibition at Crosstown Arts is Isaac Hayes' 14-foot-long, custom-made, red velvet office desk complete with white Formica top. Previously, the desk had been in storage for more than a year, after the Stax Museum of American Soul Music recovered it from the owner of East Nashville vintage boutique, The Hip Zipper.
According to the museum's executive director, Jeff Kollath, the desk had been in a house in Nashville, where two women were hoping to open a vintage clothing store and use the desk as the checkout counter.
Hip Zipper owner Trisha Brantley came across the desk, as it was about to be destroyed, because the women could not get the large desk out of the home. The house was being sold and the new owners did not want the desk. So, the desk's owners had planned to cut up the desk to take it out of the house.
Brantley purchased the desk from the women, enlisted some friends and was able to remove the desk from the house, intact.
She then connected with the museum via Instagram and direct message on Facebook, Kollath said.
The desk was part of a larger set. The museum also has the desk chair, which is fashioned from red leather.
But the museum does not have what Kollath describes as a "spaceship-like" chair with red leather on the inside, the accompanying foot rest or matching couch. A lot of the set was broken up during Hayes' bankruptcy auction in 1977.
The museum is calling the desk "Isaac's control center."
"From his two-room office suite at Stax Records, he was able to sort of manage not just his musical empire and his songwriting, and his arranging, but also his business interests, also his community engagement and activism," Kollath said.
The desk, along with items including stage clothing worn by Johnnie Taylor and Hayes, rare photos and documents, short films and music, are all part of a joint exhibition from the museum and Crosstown Arts that opens Friday.
"Give a Damn! Music + Activism at Stax Records" examines the label's activism and community engagement immediately following and the years after Dr. Martin Luther King Jr.'s assassination in Memphis in 1968 all the way up to the label's demise in 1975.  The title is derived from a 1970 Staple Singers' song titled "Give a Damn."
Part of the story the exhibit tells includes then-Mayor Henry Loeb, calling on Stax Records and its artists to essentially help calm down the city's black population. Artists like Rufus Thomas read a statement that was played on local black radio stations.
"Stax artists, of course, were one, incredibly saddened by what had happened at the Lorraine Motel, but also had real issues working hand in hand with somebody like Mayor Loeb, who was a devout segregationist," Kollath said. "But it's the first time when the city powers-that-be acknowledged that Stax Records had some influence and is a viable entity in the city. So that's kind of the moment where it starts and shortly thereafter Stax loses its relationship with Atlantic Records and begins to operate as an independent record label. Al Bell takes on a larger, outsized role in the company at the time, and really encourages the company and encouraged artists to become more involved with their community."
The story also includes actions like Stax artists participating in political commercials, creating jingles and campaign-fundraiser performances for candidates for elected office; as well as organizing the Wattstax concert in Los Angeles.
Stax worked with Shelby County Schools educators on programming related to the exhibit.
"One of the things that makes the Stax topic difficult for educators to work into is because of its age and how and why this is relevant to young people," Kollath said.  "And I think what we're trying to show here is … that these are young people doing these extraordinary things. We hope it will inspire the young people of Memphis to take a stand and to act and to bring about the change they want to see."
The exhibition also includes more than 100 pieces of original art from students at Craigmont, Colonial and Bellevue middle schools.
Their works came from six leading questions posed to them about community involvement, community engagement and activism. Their artistic responses included issues such as bullying, immigration enforcement, littering and gun violence.
"Give a Damn!" also gives a nod to nationally known hip-hop artists of today who have become involved in a number of social issues, like J. Cole, Tef Poe and Chance the Rapper.
The opening reception for "Give a Damn!" will be held 6-8 p.m. Friday, Sept. 28, at Crosstown Arts in Crosstown Concourse. The exhibit will be on view at Crosstown Arts through Sunday, Dec. 2.
The exhibition is not the only thing commemorating Stax Records in 1968.
On Oct. 19, Craft Recordings is releasing "Stax '68: A Memphis Story." Representing more than 120 songs, the five-disc box sets will contain the A and B sides of every single Stax released that year, as well as a 56-page book including liner notes and rare and previously unseen photos.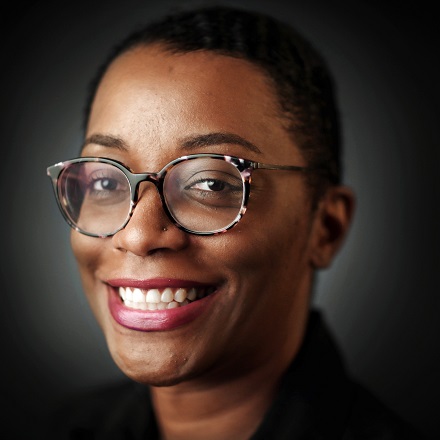 Elle Perry
Elle Perry covers arts and culture and other news for the Daily Memphian. She is a native of Memphis and a two-time graduate of the University of Memphis. Elle previously worked for the Memphis Business Journal and has written for publications including The Memphis Flyer and High Ground News.
---