Strickland backs regionalism in new economic development push
An emerging plan for a better local economic development strategy will include a healthy dose of regionalism, Memphis Mayor Jim Strickland says, and adhere closely to recommendations from ad hoc groups calling for better research, closer management of companies looking at Memphis and setting and sticking to goals for pursuing specific industries.
"I do think we need to think regionally," Strickland told members of the county's ad hoc working group Wednesday. The group is also exploring how to improve economic development.
"I don't get all that upset if a warehouse goes to North Mississippi," Strickland said. "I think we need to change that whole mindset."
The point coming from the mayor, who stopped new connections to the city sewer system last year for developments outside city limits, was a surprise to some on the panel.
The sewer decision was in response to capacity issues as well as state legislation that limited the city's ability to have a say in development just outside its borders.
Suburban mayors brought up Strickland's edict at a gathering last year to discuss a coordinated countywide pitch for Amazon's second U.S. headquarters. Strickland recalled after that meeting ended, the head of one of the suburban chambers of commerce told him it was the first time in his decade-long tenure that every mayor and every chamber in the county had been in the same room working in a coordinated way.
"That's embarrassing," Strickland said Wednesday.
While he still isn't offering details of his proposal, Strickland continues to talk privately with the city and county ad hoc groups, the City Council, County Commission and the Greater Memphis Chamber as well as the suburban chambers to try and build a consensus for the plan.
"I'm all about consensus-building and usually that's done best behind the scenes and that's what we will continue to do," he said.
Shelby County commissioner Willie Brooks, chairman of the county's ad hoc committee, said the goal in a consensus is creating something the community can buy into.
"In building consensus, that means you're open to other recommendations," he said Wednesday. "That you're not coming forward with, 'This is my recommendation.'"
Strickland said the plan ultimately settled on needs to go broader than the original question that led to better defining the local economic development strategy — what is the role of the Economic Development Growth Engine, or EDGE, in this strategy.
"Economic development is bigger than just incentives," he said. "It's about a holistic view of improving our community. Economic development is not all about attraction. We must grow our existing businesses."
That mirrors the general direction of the city's ad hoc group, which is moving toward releasing its recommendations as early as next week.
"With all of that said, we can do better attracting and recruiting," Strickland added. "Our collective efforts must be combined with cutting edge research. We must ensure that we have the staffing in place to ensure a seamless process for our prospects. There must be accountability for all parties involved."
Brooks agreed with a focus on expanding existing businesses.
"That's the way expansion is really going to go," he said. "We can't just go out there and say we want to be able to attract. We also want to work with existing businesses because that's where the jobs are being created."
As Strickland has said in earlier interviews, he told the ad hoc group Wednesday that the top of the list priority in changing the strategy is a renewed emphasis on workforce development.
"I just don't see the (workforce) progress we need," said Greater Memphis Chamber Chairman's Circle leader Carolyn Hardy, who has worked directly on the problem of filling jobs from new industries in recent years. "We've got to have someone at the top. What is the roadmap?"
Strickland said the total effort needs "more resources." But beyond that he didn't talk details.
"I hope y'all understand," he told Hardy. "I'm trying to build consensus. But I 100 percent agree with you."
- Reporter Omer Yusuf contributed to this story.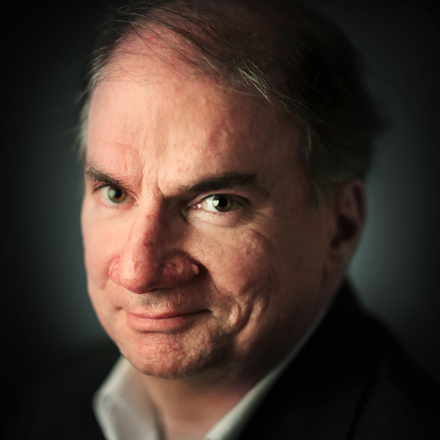 Bill Dries
Bill Dries covers city government and politics. He is a native Memphian and has been a reporter for more than 40 years.
---