Home equity: New leader making mark on United Housing
Amy Schaftlein was an elementary student in the Arlington area in the 1990s when her yellow school bus stopped in front of a blighted house.
What happened next made a lifelong impression: Her school buddies emerged from the dilapidated structure to catch the bus. "I didn't think people would be living there,'' she said.
In 2007, Schaftlein (pronounced SHAFT line) was a University of Memphis student focusing on housing and environmental policy. In an internship that year, she helped conduct a windshield survey of the condition of Memphis' problem properties.
"We would go into neighborhoods I'd never heard of or seen, coming from the county,'' she recalls. "The conditions were just awful in some places.''
Uncut grass. Boarded up windows. Mattresses with stray dogs living on them. Whole cul-de-sacs of empty houses. "It was just so rotten, it made you think like, what happened? Where did everybody go? Where did these folks end up?
"And for those who are left, how are they feeling?''
The wide-eyed girl on the bus and college student surveying houses has now become the new leader of United Housing Inc., a nonprofit organization that plays an important role in a city where fewer than half the residents own their own homes.
Making more homeowners
Schaftlein was chosen to succeed Tim Bolding, United Housing's founder and one of her mentors. He died last year of an illness, and in February she became executive director of the 24-year-old organization.
Nationally, more than 63 percent of Americans owned their homes in 2012-16, according to the Census Bureau. But in Memphis, just 47.9 percent lived in houses they owned. Peer cities fared better, including Nashville (53.5 percent), Louisville (59.6 percent) and Indianapolis (53 percent).
A main thrust of the United Housing mission is to increase homeownership, the surest path to building wealth for most Americans. But generally, the organization of 10 employees and a $2.5 million budget tries to bring the services of the housing industry to the underserved of Memphis, Shelby County and West Tennessee.
It works in a tough environment: Memphis hosts more credit-busting, brick-and-mortar predatory lending businesses – 232 – than any other city in Tennessee.
In its last fiscal year, 831 families participated in United Housing's home-buyer education classes. And 267 of those families bought a home while 94 others avoided foreclosure.
The organization also made 24 loans totaling $513,543, enabling 18 families to repair homes and an additional six families to buy homes.
 'Oh my gosh'
Stan Hyland, a U of M professor emeritus, recalls the quiet student whose work surprised him.
"She would be so quiet, but then she would write her essay and I would be just, 'Oh my gosh, Amy, you are two steps ahead of everyone else,' " Hyland recalled of Schaftlein in his course on neighborhood development and social entrepreneurship.
"That humility. She didn't have to flash her brightness, her intellect. When it came time to (do the work), oh my gosh, I had no idea,'' Hyland said.
"After I would read her paper or essay or project, I sat her down and I said, 'Amy, you've got to be more vocal. You've got to contribute your ideas in class.' She'd give that smile and say, 'OK, I'll do it.' ''
She went on to earn a master's in urban anthropology.
Good listener
Hyland admires Schaftlein's ability to listen sensitively and absorb information without the kind of ego that compels so many others to show off what they know.
And when it came time to carry out a proposal or perform a task, Schaftlein was exceptional, says Hyland, whose field is urban anthropology. He recalls how well she organized and carried out events as a student intern working for the University Neighborhoods Development Corp. (UNDC).
Hyland had helped Bolding land an internship when Bolding was a student in the 1970s, and in turn Bolding and his United Housing would welcome U of M interns for years to come.
When Schaftlein finished her UNDC internship, Hyland said he called Bolding saying, " 'Tim, I've got a real gem. You've taken some students who haven't been so good. I've got a great student and you need to talk to her.'
"Tim was excited but initially didn't understand what her real strengths were. It turned out Amy could write proposals in addition to executing proposals."
She started interning in 2009 at United Housing for six months before being hired as director of communications and development.
By about 2015, Schaftlein decided that if she was going to stay in the housing industry, she needed to experience the funding side. She landed a job as West Tennessee's government liaison for the Tennessee Housing Development Agency. The THDA is the state's housing finance agency that promotes affordable housing for low- and moderate-income residents.
Even though she remained based in Memphis, "I felt like I was missing something. I wanted to get back to making change and helping folks in Memphis,'' Schaftlein said.
After Bolding died in May 2017, "people asked me if I was going to apply for the position. It was such a tragic time with Tim being sick and passing away. With me being here before, it was very emotional for me to even try and think about taking over. I thought about it a long time and applied.''
A fresh perspective
Schaftlein won the job in part because of the passion she expressed in describing the previous and potential impact of United Housing, says Kate Haywood, an architect with brg3s who chairs the United Housing board of directors.
"She framed a vision of United Housing to become the one-stop housing shop for those that the private market is not able to accommodate,'' Haywood said in emailed responses to questions from The Daily Memphian. "She learned first-hand from our founder, Tim Bolding, on how to think big and has more importantly brought in the understanding of knowing when to pivot when a previous idea is not the most effective.''
Schaftlein's fresh approach involves "her collaborative ways of joining together powerful local and national partnerships, traveling near and far to bring them to fruition,'' Haywood said.
What's new
Under Schaftlein's leadership, United Housing is doing new things while building on the foundation Bolding created.
The organization is collaborating with branch public libraries to offer "Housing Corners'' in the buildings. "We're going to get outside our office, connect with neighborhoods and do education outside,'' Schaftlein says.
The first libraries to offer the housing resources are in Frayser, Parkway Village and South Memphis' Cornelia Crenshaw Memorial Library.
The Housing Corner at the Parkway Village branch, for example, displays pamphlets and brochures on avoiding foreclosure, fair housing, lending, Memphis Area Legal Services and home-buying classes.
The Parkway Village library branch also hosted, on Oct. 27, United Housing's first Post-Purchase Workshop to help new homeowners keep their homes and have a positive experience. Among those speaking were IberiaBank banker Bill Stemmler on the importance of budgeting; Allstate Insurance agents Lynn and Troy McDonald on the importance of having a relationship with a local insurance agent; and Priscilla Reed, United Housing's homebuyer education instructor.
United Housing also is building on Bolding's 10K Housing Plan, which has a goal of building or renovating 10,000 homes in 10 years for low- and moderate-income Memphians.
"This is the people side,'' Schaftlein said. "This is getting those 10,000 individuals ready to buy one of those 10,000 homes. I'm rebranding it to 'Welcome Home Memphis.' "
Acknowledging that so many Memphis residents are not ready or able to buy a house, United Housing also will spend more energy on better rental housing.
A lot of new apartment buildings have risen in recent years, but many are luxury apartments and too expensive for low- and moderate-income Memphians, Schaftlein indicates. While supporting the developments and the density they create, a balance must be struck, she says.
"Some of the developments in the city – Crosstown, South City, Midtown, Binghampton — I just want to make sure that we, as a city, are not forgetting the existing renter and existing homeowner that are around those developments,'' she said, so  the are not pushed out and don't have their rent rise too much.
United Housing also is rebuilding on some scattered lots made vacant through blight-elimination programs. The organization is building fully accessible rental housing for veterans. Haywood, the United Housing board chair who's an architect, has designed the duplexes.
Schaftlein also is working to create more kinds of housing loan products that United Housing can offer to low- and moderate-income residents.
"I want to be able to offer a diversity of mortgage products,'' she says, citing more kinds of home-renovation loans and mortgages that accommodate higher sales prices.
Fundraiser
The organization's annual fundraising event – Hops for Homes: Night at the Brewery – will be from 5 to 8 p.m. on Nov. 15 at Crosstown Brewery.
First Tennessee Bank is a presenting sponsor and Raymond James is a corporate sponsor.
Tickets are $20.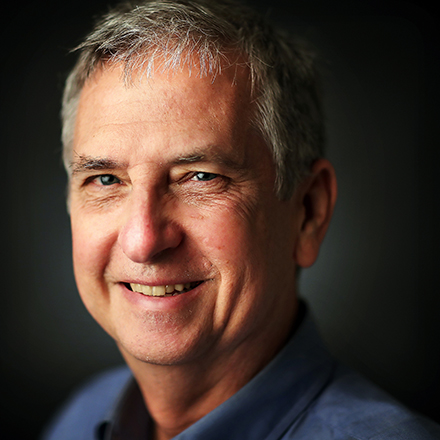 Tom Bailey
Tom Bailey covers business news for The Daily Memphian. A Tupelo, Mississippi, native, he graduated from Mississippi State University. He's worked in journalism for 40 years and has lived in Midtown for 36 years.
---