Tom Lee Park remake goes beyond park borders
The remade Mississippi River Park with its own "River Garden" opens in a week. The River Line trail running along the east side of Wolf River Harbor to Big River Crossing will debut the same day. Mud Island River Park is closed until the spring after a season of experiment and minor tweaks.
And the city believes it has all of the state and federal red tape figured out to start a long-delayed renovation of the riverfront cobblestones soon.
But the redevelopment of Tom Lee Park that is next is unlike any of those pieces of the riverfront redevelopment plan that emerged in July 2017. The concept plan quickly gained momentum with plans to move a new Memphis Brooks Museum of Art from Overton Park to the riverfront in five years.
"It's a very different exercise than any park design that we've ever done," said Carol Coletta, president of the Memphis River Parks Partnership. MRPP operates and maintains the riverfront parks and connected public infrastructure for the city of Memphis.
"Before, it's always been drawing inside the lines," she said. "Every direction is being considered – even the connection to the river. That's one we forget because we can look at it. I think this really respects the river in a different way than has been seen before."
MRPP has hired the Chicago design firm Studio Gang and New York landscape architecture firm SCAPE to come with a specific plan for Tom Lee Park.
The 30-acre park is the next part of the concept plan by Studio Gang.
Tentative ideas include a path to the Mississippi River's edge through the rip-rap stones that protect Tom Lee Park. There is also some consideration of the existing pavilion — once a riverside restaurant concept — as a centerpiece as well as cutting back the bluff on the east side of Riverside Drive to make Beale Street and Riverside more of a gateway.
"For us, it's really diversifying all the different ways you can get to the riverfront at multiple points," said Kate Orff, founding principal of SCAPE. "I don't think we've got Riverside Drive solved. But it's at the forefront of our planning."
The design plan, which should be in final form early next year, will work on the premise that Tom Lee will go from one big open space with very few trees to a space that looks even larger as it is subdivided into different spaces for different uses.
That would be done with more trees and other "micro-topography," in Orff's words.
Those new uses for smaller events would coexist with a redrawn park that would remain the home to Memphis in May International Festival signature events.
Jeanne Gang, founding principal of Studio Gang, says the park is "one-dimensional" now.
Coletta said it's another example of a "stranded asset."
"You drive to it. You park. You go inside. You come back out. You get back in your car and you drive away," is how Coletta defined it.
"I think the focus on connection – that's when it starts to make what is some of the most valuable real estate in Memphis more valuable as a place you want to live, work and play," Coletta said. "It's a park nested in this kind of much bigger geography, all of which ought to gain in value as a result of what's done here."
Studio Gang principal Gia Biagi, who was among those who presented the riverfront concept plan in July 2017, said the effort begins with a survey of 5,000 Memphians about what would bring them to the river's edge now and in the future.
"All of that is moving toward helping figure out what are the right set of values to have and what are the right questions," she said. "Now it's time to answer those questions based on almost two years of work."
In its current state, Biagi describes Tom Lee Park as a "placeholder."
"Tom Lee is knocking on the door," she said. "We're thinking big about this. What is the relationship to the bluff, what is the relationship to the park, what is the relationship to Main Street? Connecting the city to the park and the park to the city and to the river is what we are trying to do."
Studio Gang and Orff have also met with Memphis in May International Festival leaders about the planning and design work. The festival wants a phased construction schedule that allows the month-long festival to continue in 2020.
Festival organizers like the open space in the park because it is something of a blank canvas for accommodating a three-stage music festival over two days with more than 60 performers and a barbecue contest with a small village of approximately 250 booths that include structures up to three stories tall with electrical power.
Biagi and Studio Gang wrestled last year with the barbecue layout like it was a Rubik's Cube of sorts.
"It was a puzzle. There is some simple math you can do," she said. "You can look at where you have infrastructure and where you don't and what we saw was the possibility in where you put hardscape and how landscape and architecture can help us to not only accommodate what's great about this already, but actually help it work better."
That could include the ability to have people use parts of the park for other pursuits while Memphis in May events are underway.
Studio Gang believes there is room for both and some borders within the park would make it look bigger.
"If you have this flat surface, that's one thing. It actually makes the park feel smaller because there's no diversity, no variety," Biagi said. "We have the ability to accommodate Memphis in May and more, but the purpose and the feel is so much bigger. You won't just see it from one end to the other."
The MRPP experimented last May with keeping access to Beale Street Landing open without buying a ticket to get into the Beale Street Music Festival.
"Right now, anyone who does an event in the park that is smaller than Memphis in May is lost," Coletta said. "It only works for really big festivals today. The Pride (Festival) was in the park this year and they actually did a pretty good job of almost using the whole thing, but even they were lost.
"It's the vastness of it. I love the fact that you could have a festival in one of these clearings and people could enjoy the rest of the park."
The MRPP has set a goal of raising $50 million in private funding. But at the outset of drawing up a specific plan there is no price tag on the Tom Lee Park reconfiguration. With a groundbreaking in June after the 2019 edition of the Memphis in May International Festival marking the city's bicentennial closes, Coletta said the plan could take 18 months to become reality.
"We need to get that done as quickly as possible so we can get the park back into service as quickly as possible for Memphis in May and for the community at large," she said. "If we don't do it in 18 months, it will be in three years, four years. Nobody wants that."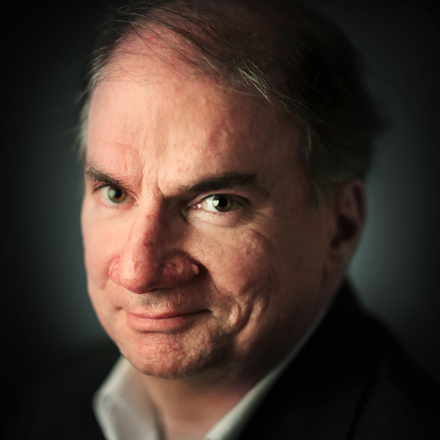 Bill Dries
Bill Dries covers city government and politics. He is a native Memphian and has been a reporter for more than 40 years.
---