Business
State changes course on coronavirus reporting, will identify home county
Editor's note: Due to the serious public health implications associated with COVID-19, The Daily Memphian is making our coronavirus coverage accessible to all readers — no subscription needed.
The Tennessee Department of Health reversed course Tuesday evening, March 10, on how it will report coronavirus cases and said it would release the home county of confirmed patients.
The newly expanded information shows that four of the state's seven confirmed cases are in Williamson County near Nashville, Gov. Bill Lee's home county. One case is in Shelby County, one in Davidson County where Nashville is located and one in East Tennessee's Sullivan County.
"TDH will release counties of residence for all confirmed cases, but will not include further identifying factors like age or gender as we balance transparency with our obligation to lawfully protect patient privacy," Health Commissioner Lisa Piercey said. "While the department's standard protocol for outbreaks is to announce information by region, we understand COVID-19 is an evolving situation presenting unique concerns for our communities."
The about-face comes as state lawmakers and others questioned the state's policy of releasing limited information while many other states were releasing more detailed information.
State Rep. Antonio Parkinson, a Memphis Democrat, was among those questioning the state's practice Tuesday.
"I absolutely think they should give the county because the people have the right to know if the virus is in their county so they can take any precautions they need to take," Parkinson said. "I absolutely do (think more information should be released), and I think it's a disservice to the citizens of Tennessee by trying to hide the information. I think it lacks transparency."
Parkinson, speaking earlier Tuesday before the state announced the change in policy, disagreed with the notion that releasing pertinent information would violate federal law dealing with patient privacy. He said no information would be made public about the patient except the home county. No names are being released to identify the patient, he pointed out.
---
---
House Minority Leader Karen Camper of Memphis agreed with Parkinson, saying she didn't understand the state's strategy to keep county residences secret.
"I think just by saying West Tennessee, you have more people uncertain and concerned because they don't really know if it's their county or the next county," Camper said.
Camper noted she believes it is important for county residents to know if others are infected and for county health departments to put protocols in place to deal with everything from individual cases to school situations.
"I think they could better help with containment," Camper said, instead of 14 to 15 counties worrying about whether their county was affected.
Camper raised questions about whether the policy had been coming from the federal government because Lee's administration had spoken with President Donald Trump before shifting from the policy it took last week.
As the seventh case in Tennessee of coronavirus was confirmed Tuesday, the Department of Health had been releasing less information about patients with each incident.
Tennessee's first case dealt with a Williamson County man who flew to Boston for a conference, and the second and third cases involved Shelby and Davidson county residents. The state released only the grand division in following cases.
Piercey said during a Monday meeting of the governor's Coronavirus Task Force that information about the first patient was released because the case was confirmed just days after tornadoes struck Middle Tennessee and the state didn't want to make the situation worse by "being non-specific about that case."
The state's six urban health departments, such as those in Shelby County and Metro Nashville, can report cases if their directors choose to do so. Otherwise, the state will provide only the grand division from now on, she said.
In Memphis, Dr. Stephen Threlkeld, an infectious disease physician at Baptist Memorial Hospital-Memphis, said in announcing Monday the only confirmed case locally only that the patient was in good condition and was in a negative-pressure room at the hospital.
---
---
He would not release other information and asked others with knowledge of the case to abide by the same rules.
"I fully acknowledge and understand that everybody wants to know the county, because everybody wants to try to determine their own risk. That's understandable," Piercey said Monday. "But we also have to keep in mind that we're talking about patients here, and we're talking about doctor and patient relationships, and patient privacy is very important to us."
Blending in with the rest of the populace in a county with hundreds of thousands of people would be easy, Piercey said. But people in smaller counties, patients could be easily identified, thus the effort to protect people's identities, she noted.
The commissioner said the state knows "exactly" where each patient is located. And, she said: "We're taking absolutely every measure to identify all of the contacts and all of the potential risks including schools and employers and the community at large."
Lee told reporters Tuesday morning the state is in a "difficult" situation, but he backed the department's decision, according to the Associated Press.
"Individually, health departments in our major cities will announce when they have cases, which will indicate counties," he said. "But beyond that, we're not releasing counties primarily because of the issues with patient privacy laws."
Neither Lee nor Piercey pinpointed the laws preventing the state from giving information about patients' counties.
The Associated Press looked at the websites for 30 states on Tuesday and found only a few didn't detail the counties for COVID-19 cases.
Georgia, for instance, provides information about confirmed and suspected coronavirus cases. Wisconsin, on the other hand, withheld information similarly to Tennessee "out of respect for the privacy of the patient and their household," according to the AP report.
Most people who catch coronavirus develop only mild to moderate symptoms such as fever and cough, though older adults and people with health problems can experience more severe problems, such as pneumonia.
The World Health Organization reports people with mild cases get over them in two weeks, while others with more severe illnesses could take three to six weeks.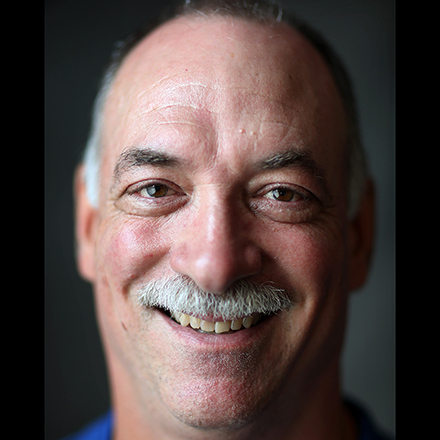 Sam Stockard
Sam Stockard is a Nashville-based reporter with more than 30 years of journalism experience as a writer, editor and columnist covering the state Legislature and Tennessee politics for The Daily Memphian.
---