Apartment project near Loflin Yard tacks on warehouse renovation
Developers planning a mixed-use apartment and commercial building next to Loflin Yard in Downtown Memphis have upped the ante, adding a warehouse redevelopment to the project.
In May, developers Hamilton & Holliman received a 15-year payment-in-lieu-of-taxes (PILOT) incentive from the Downtown Memphis Commission's Center City Revenue Finance Corp. (CCRFC) board.
The tax break was to help finance a six-story apartment building with ground-floor retail on a vacant lot near the intersection of West Carolina Avenue and Florida Street.
Now, the developers are proposing to also renovate a blighted three-story warehouse at the back of the property into another 24 apartment units.
The developers always planned to renovate the warehouse, but originally thought it would be a future phase. They are now planning to complete both projects concurrently.
The warehouse renovation brings what was a $7.7 million project up to $10.4 million.   
The new construction and warehouse renovation will bring an additional 79 apartment units to the burgeoning residential South Bluffs neighborhood.
With more units, the developers are also adding more parking spaces for a total of 108 spots.
Since the property is currently a vacant lot and blighted warehouse, annual taxes on the property are anticipated to increase by 327 percent during the 15-year PILOT.
Fleming Architects is designing the project. The general contractor is Patton & Taylor. Renasant Bank is providing construction financing for the project.
The revised application will be considered by the CCRFC board Tuesday, Nov. 13 at 9 a.m. at the Downtown Memphis Commission's offices at 114 N. Main St.
Also on the agenda, Lauren T. Crews is seeking a 20-year PILOT to renovate the vacated U.S. Marine Hospital into apartments; Andre Jones and Curtis Jones are seeking a 15-year PILOT to build a community of tiny homes in Uptown; and Hertz Memphis Three LLC is requesting to refinance the existing PILOT lease for Toyota Center.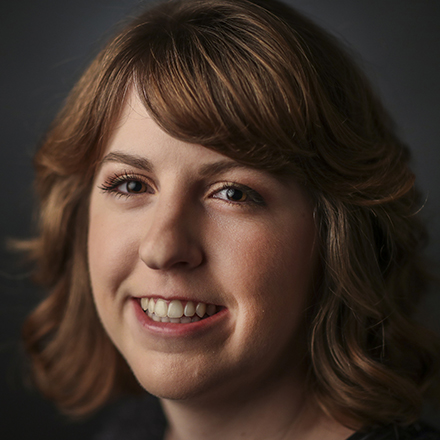 Michelle Corbet
Michelle Corbet covers business for The Daily Memphian. Prior to, she was a reporter at the Memphis Business Journal. A native Memphian and University of Memphis graduate, Michelle covered business in Conway, Arkansas after college. Michelle got her start covering business as an intern at The Commercial Appeal.
---