FedExFamilyHouse triples in size with completed expansion
When families have children in the hospital, the last thing they want to worry about is finding a place to stay nearby.
Thursday morning, Le Bonheur Children's Hospital and FedEx Corp. will open the $12 million expansion of the FedExFamilyHouse, completing a two-year effort to triple the size of the home away from home for patient families.  
Located across the street from the hospital, the FedExFamilyHouse offers a place for out-of-town families to stay while their child is receiving treatment.
"Before we had the FedExFamilyHouse people would pull up to the parking lot in their RVs and they would campout in the parking lot and they'd sleep in their cars. It was just horrible," Dr. Frederick A. Boop, co-director of Le Bonheur Children's Hospital's Neuroscience Institute, said in a video about the FedExFamilyHouse.  
Since opening in 2010, more than 103,000 family members have stayed at the FedExFamilyHouse.
Families are not charged to stay at there or use its amenities. They can cook meals, do laundry and have the peace of mind knowing they are close to their child.
As Le Bonheur Children's Hospital's programs have grown, so has the need for more housing. In recent years, the FedExFamilyHouse has often reached capacity.
According to the expansion campaign committee, for every family who gets a room at FedExFamilyHouse, at least four more are waiting.
In November of 2016, Le Bonheur and FedEx launched a fundraising campaign, "Building on the Promise."
Fundraising began with a $5 million, five-year gift from FedEx and personal donations from FedEx founder chairman and CEO Fred Smith and his wife Diane, and Alan Graf Jr., FedEx CFO and executive vice president, and his wife Susan. The remaining balance was raised through a yearlong drive for donations.
With construction on the expansion complete, the FedExFamilyHouse now has a four-story, 40,000-square-foot addition that includes 21 suites and 30 hotel-style rooms.
Amenities include new community spaces for gatherings, meetings and functions; an exercise room; bistro area; laundry facilities; and new outdoor play areas and gardens.
The expansion was designed by LRK and built by Montgomery Martin Contractors LLC.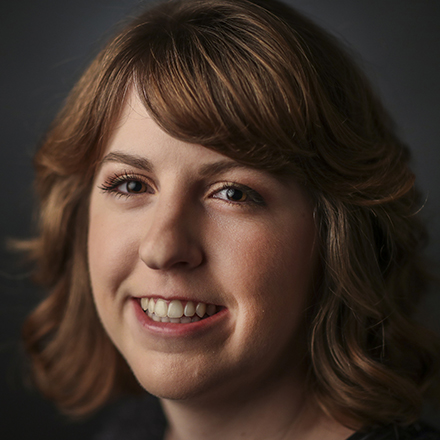 Michelle Corbet
Michelle Corbet covers business for The Daily Memphian. Prior to, she was a reporter at the Memphis Business Journal. A native Memphian and University of Memphis graduate, Michelle covered business in Conway, Arkansas after college. Michelle got her start covering business as an intern at The Commercial Appeal.
---