Business
Protective equipment shortage reaches pitch statewide as governor avoids stay-at-home order
Editor's note: Due to the serious public health implications associated with COVID-19, The Daily Memphian is making our coronavirus coverage accessible to all readers — no subscription needed.
Hours after announcing a COVID-19 Unified Command to fight the virus, Tennessee Gov. Bill Lee still refused to declare a stay-at-home order but admitted the state has a shortage of personal protective equipment.
"For me, it's about the right time for the right decision in the right place," Lee said, after Nashville and Memphis mayors declared stay-at-home orders. "There's no one-size-fits-all, there's no guaranteed solution."
Unlike President Donald Trump, who tweeted the cure can't be "worse than the problem" and signaled he could be ready to change strategies in 15 days, Lee said his office is taking a "long view" on the battle.
"This is going to be quite an effort for quite some time," he said during a Monday, March 23, press conference.
Still, he acknowledged the state is facing a shortage of personal protective devices and outlined steps to solve it.
In addition to establishing the command force with military leaders, Lee signed another executive order to restrict elective surgeries and dental work to free up supplies, which he said would be one of the state's "greatest challenges." Dentists will be required to turn in protective equipment at National Guard locations to be turned over to TEMA.
The COVID-19 Unified Command, which will be led by Stuart McWhorter, the former commissioner of Finance & Administration, is charged with solving problems with coronavirus testing, the shortage of medical supplies such as masks and protective garb, hospital beds and hospital capacity, quarantine strategy and medical personnel, according to the governor.
Also serving on the command will be retired Brig. Gen. Scott Brower, who will serve as chief of staff; TEMA Director Patrick Sheehan; Dr. Lisa Piercey, commissioner of the Tennessee Department of Health; and Maj. Gen. Jeff Holmes, adjutant general of the Tennessee Department of Military.
While a "tremendous national movement" is taking place to cope with dwindling supplies for personal protection, Lee said eight higher education institutions, including four Tennessee colleges of applied technology, are using 3-D technology to print 1,500 to 2,000 face shields enabling health care workers to extend the use of their face masks when working with patients. The Department of Health also received 429 Tyvek protective suits.
To further increase supplies of protective equipment for COVID-19 response, the governor suspended elective surgeries and limited dental offices to emergency work so their protective equipment can be used at hospitals and clinics.
The governor's announcements came Monday after state Rep. Mike Stewart urged him and the Tennessee Emergency Management Agency to announce the inventory of protective equipment for health care providers statewide during the coronavirus.
"I'm receiving numerous reports of shortages of N95 masks and face shields. It is essential that the governor act immediately and assemble a team with the specific purpose of obtaining or manufacturing the critical supply of protection for health care workers," said Stewart, a Nashville Democrat.
In addition, Senate Democrats called for the governor to put in place a statewide, two-week "safer at home" order.
"The surge of coronavirus cases in our state has and will continue to put our doctors, nurses and caregivers under great strain and threatens our medical system and health care supply chain toward a crisis point," a letter from Democrats states. "If we want to ensure that every Tennessean who requires hospitalization has a bed and sufficiently-equipped medical professionals to treat them, we must do more to reduce the speed at which the coronavirus is spreading in our state."
The state reported 615 confirmed cases Monday, including 164 in Davidson County and 93 in Shelby County, as the number of counties with cases grew.
Stewart said he and other political leaders are being "deluged" with calls from "panicked" health care providers notifying him they are running out of supplies or winding up wearing masks for longer periods of time than they should.
He noted he is "certain" the state has a shortage of personal protective equipment, which is needed by health care professionals and patients who could have COVID-19.
In Memphis, the need means hospitals are buying outside their usual group purchasing organizations to get enough protective gear.
"Sources will contact us and let us know what they have," said Methodist Le Bonheur Healthcare CEO Michael Ugwueke. "We run it down and validate it, and if it's a product we desperately need, we may decide to buy from them."
For some protective gear, it's a daily scramble to find and vet new vendors as hospitals here gear up for a scenario where 5%-7% of people testing positive will need critical care, including ICU beds and ventilators.
The issue is the breakdown in the supply chain, Ugwueke said, "across the world, not just in the U.S."
The four major hospital systems in Memphis – Regional One, Baptist Memorial, Methodist and Saint Francis – have been working together for weeks to inventory critical equipment and coordinate how they will share the load. In the last few days, they have cut elective surgeries to save protective gear and eliminate strain on the system.
Masks are less of a problem here, Ugwueke said.
There are enough hospital beds in the city, he said, noting that it's a simple thing to add more beds.
"What you don't have is the staffing for those beds. That is the critical part. You can get all the beds you want, if don't have the skill set to support it, what good are the beds?"
Still, occupancy rates here are not showing upticks, and emergency department business is actually down, Ugwueke said. 
That's a sign to him that people are abiding by the rules and calling their physician offices and the health department first.
"It's a good thing they are not rushing to the emergency departments. We don't want them bringing it to the hospital."
Baptist is also aggressively pursuing supplies, said Dr. Stephen Threlkeld, the system's infectious disease expert, although he knew of no shortages there Monday afternoon.
"You can't be too prepared for something like this," Threlkeld said.
Dr. John Dunn, the state's epidemiologist, said last week the governor was correct when he said the state has thousands of coronavirus test kits available through the Department of Health and private health providers.
But he acknowledged the state will face "other concerns" with the supply of personal protective equipment such as masks, the correct swab needed for tests and the right test medium for the swab.
"Those are also concerns we're monitoring very closely, because that impacts the number of tests they can actually do," Dunn said.
Vanderbilt University Medical Center public relations said Monday the hospital has "adequate" supplies of personal protective equipment for its medical staff and patients.
But with the uncertainty of global supplies for masks and other protective equipment, Vanderbilt is "actively taking steps to secure more supplies," according to the hospital's public relations department.
Stewart said Monday he had spoken with the Tennessee Department of Health and contacted the Tennessee Emergency Management Agency as well and couldn't get an answer on the amount of protective equipment available in the state.
"Not one doctor who is in contact with patients in a state as wealthy and well-supplied as the state of Tennessee should be without protective equipment on any given day, and the same is true for all health care providers," Stewart said. "It's simply a matter of getting the equipment and organizing a system to make sure that no one is without that equipment."
Expressing a bit of frustration, Stewart pointed out the nation that won World War II and "has led the free world" should have the resources to provide the medical community and patients with enough masks and other protective equipment.
The Tennessee Department of Health said Monday evening it could not quantify the statewide need for health care providers but said it has distributed stocks of supplies from the Strategic National Stockpile to its health care coalitions to be sent to local partners.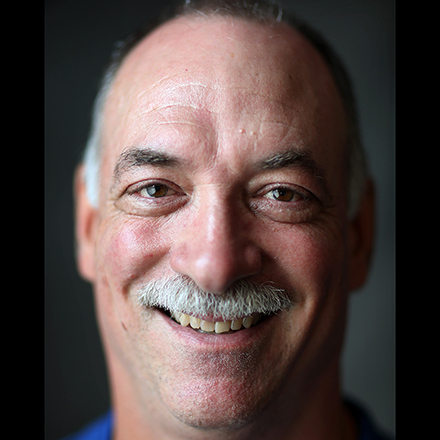 Sam Stockard
Sam Stockard is a Nashville-based reporter with more than 30 years of journalism experience as a writer, editor and columnist covering the state Legislature and Tennessee politics for The Daily Memphian.
Jane Roberts
Longtime journalist Jane Roberts is a Minnesotan by birth and a Memphian by choice. She's lived and reported in the city more than two decades. She covers healthcare and higher education for The Daily Memphian.
---