Business
FedEx pilot union chief says flight crews standing tall in crisis
At least 15 FedEx pilots have been sidelined by coronavirus diagnoses, and an uncertain number have been self-quarantined because of contact with sick co-workers.
It's a relatively small number, maybe 30-35 total out of a pilot force of more than 5,000, but it adds to the challenges of keeping cargo moving amid a global pandemic.
---
---
For those who are flying, especially on routes to hard-hit regions, the crisis means aggressive and sometimes painful testing, scrounging for meals and overnighting in virtual isolation in hotels.
Times have never been tougher for FedEx pilots, their union chief says.
"You go into China and you get sprayed down with a chemical, forced to sign papers you can't read because they're in Chinese, and they swab the back of your throat with a – it's been reported to feel like a steak knife against the back of their throat a couple times," said Pete Harmon, a FedEx pilot and chairman of the company's Air Line Pilots Association unit.
Editor's Note: The Daily Memphian is making our coronavirus coverage accessible to all readers — no subscription needed. Our journalists continue to work around the clock to provide you with the extensive coverage you need; if you can subscribe, please do. 
"You're in a hotel where they're essentially put in quarantine and isolation and served food in a non-contact manner. It's bad. These guys and gals are still out there doing it and getting it done and being safe," Harmon said.
"I have never been more concerned in 24 years as a FedEx pilot about the distractions and the stress that our pilots are undergoing. They're rising to the challenge. It is impressive to see what these men and women are doing under the difficult circumstances under which they're performing their jobs. But I'm concerned," Harmon added.
The demands of leading the union during these times have taken a toll on Harmon, who announced to pilots Monday that he'll step down from the job June 1 after 14 months at the helm.
In a message announcing that move, he urged pilots to "be flexible with regard to convenience and comfort these days," but to guard their security and health.
Harmon also described FedEx as in a "precarious" position with the outcome of the pandemic still in the balance.
"I don't think in the months ahead FedEx is going to look the same as it does now. It's precarious. The whole operation is precarious."
Harmon made the comments after FedEx announced over the weekend it had flown some pilots from China back to the U.S. after they received inconclusive COVID-19 test results.
"Some FedEx pilots were flown back to the U.S. (from China) after receiving inconclusive test results for COVID-19. They have been removed from duty and are self-isolating while follow-up testing and evaluation is performed," a FedEx statement said.
The company didn't say how many pilots had tested positive for coronavirus or how many had been affected by inconclusive test results.
---
---
Harmon said two pilots were in isolation in Guangzhou after they tested positive for coronavirus.
"The company accompanied the Department of Health to their hotel to test them again, and the second test was inconclusive," he said. FedEx Express' Asia Pacific hub is in Guangzhou.
The two pilots and other flight crew members they had contact with were flown back to the U.S., where they were to be self-quarantined and re-tested, Harmon said. He wasn't sure how many primary contacts were in the group.
A company statement Monday said, "All areas where these team members worked are being thoroughly cleaned and disinfected. The safety and well-being of our employees remains our first concern. FedEx continues to take all necessary precautions and follow guidance from the FAA, CDC and other public health organizations related to reporting and containment of COVID-19. We continue our operation in China and remain committed to providing the best possible service to our customers."
Harmon said the 15 COVID-19 positive pilots were "those who've reported to us. There may be others out there who haven't told us they have it."
When the coronavirus hit China hard in February, ALPA negotiated an agreement that made flying to China voluntary for flight crews and provided premium pay for crews making those flights. It also provided pilots would continue to be paid if they got sick with COVID-19 or were forced into quarantine because of it.
---
---
Harmon said the pilots diagnosed with coronavirus were all over the map, and that the first cases of China-based pilots didn't surface until last week. The first cases were reported around March 21.
The quarantined pilots include some in Memphis but are generally spread across the country, in locations of FedEx pilot bases such as Los Angeles or Anchorage, or at their homes, Harmon said.
Harmon had heard of a couple cases of pilots hospitalized with the virus, but "most are in isolation at home, living in the basement. None are on ventilators that we know of."
FedEx never stopped flying to China after the pandemic shut down the country's manufacturing base, but cargo demand was diminished until the worst was over and factories reopened.
During a third quarter earnings call in mid-March, FedEx Corp. president and chief operating officer Raj Subramaniam said FedEx had flown a normal flight schedule 246 flights in and out of China the previous week.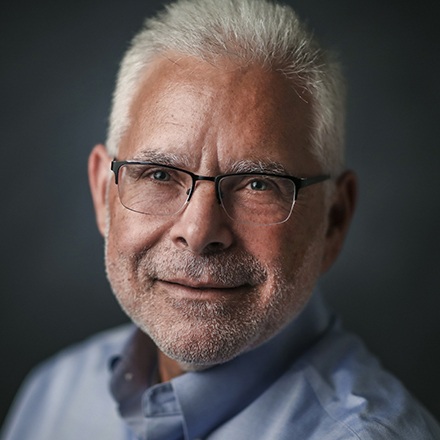 Wayne Risher
Business news reporter, 43-year veteran of print journalism, 35-year resident of Memphis, University of Georgia alumnus and proud father and spouse of University of Memphis graduates.
---