Business
Slingshot Memphis attempts comprehensive approach to COVID-19 response
In the face of the COVID-19 pandemic, nonprofit organization Slingshot Memphis has developed an approach directing effective resources to its partners across the city.
"There are literally thousands of organizations working to fight poverty or to create good impact in our community," Slingshot CEO Justin Miller said. "The challenge with that is that we typically spread our resources around like peanut butter.
"We think it is really important for us to narrow the scope and to really understand, from an evidence-based lens, which organizations can really create change."
Founded in 2016, Slingshot Memphis is an organization focused on enhancing the capacity and influence of high-performing local nonprofits. Using intrinsic knowledge of the unique assets and obstacles of each of their partnering organizations, Slingshot mediates from a top-down level, measuring impact and efficiency in order to allocate resources resources - financial and otherwise - to Memphis' most vulnerable citizens.
With their COVID-19 Knowledge Brief, Slingshot devised a public registry allowing potential volunteers, donors and funders to pinpoint the specific impact the global pandemic has on each of the organization's nonprofit partners. Some of those include Memphis Athletic Ministries, Soulsville Charter School, Just City, MIFA, Hope House and others.
"One of the things we recognized is that, a lot of the time, the people who try and help tend to be furthest away from those who need the help," said Jared Barnett, who manages Slingshot Memphis' measurement team.
"Without really understanding the true need, good efforts are being done, but they aren't always on point with what's needed by those who receive it."
When fielding calls from those interested in providing aid, Slingshot uses its research to steer those who want to help to organizations that can make the most of specific interests or resources.
"We have a lot of individuals and funders who reach out and say, 'Hey, how can I help right now?' So, this is a great way to say, 'Here's a list of things that we've identified already,' " Barnett said.
"Obviously, different funders have different passions that they are more interested in supporting and funding. So, this gives them a set of options to choose from."
Outside of the more specific needs of their partners, the brief also includes the projected novel coronavirus' impact to community trends. Separated into categories, the brief forecasts how this global health crisis will affect stabilization efforts (rent, utilities, food), education and job security. The brief also provides information how segments of the population will be affected due to their age group. All of this supplemental information is developed by Slingshot's measurement team with the help of anecdotal and data-driven contributions by their partners.
In monitoring the unique needs of community organizations, Slingshot leadership has made a point to consider time as a factor for COVID-19 response. In their current evaluations, they've denoted short, medium and long-term action items to better address the problems.
"Certainly, we're hopeful about what we're seeing people do, and the way we're seeing the community respond," said Chris Timko, a senioradviser.
"But we're also cautious and concerned about the long-term economic fallout, and what it's going to mean for our nonprofit community. What it's going to mean for small businesses in Memphis. What it's going to mean for large employers and all of their respect employees."
Among those long-term issues, Slingshot is concerned for its partners because of canceled spring fundraisers and other programming, contributing to the loss of cash flow.
Miller, the organization's CEO, adds that many of these same issues will have implications on individuals.
"In the face of this crisis, a lot of people are being super reactive, which is great. People need medicines now. People need food now. People need rent assistance now. But we also know most of our under-resourced neighbors have major challenges that were going on before COVID-19 even started," Miller said.
"And we're trying to think about how some of those challenges are going to be accelerated because of this pandemic. We think it's really important to shine a light on some of those challenges that are going to come down the pike in the next several months, if not years."
Slingshot normally would direct funds they've raised to their partners at the end of the year. To ease some of the economic burden, Miller says, the organization will go ahead and allocate financial aid.
As more information about COVID-19 becomes available and more organizations report their challenges and successes to Slingshot, the group will amend their Knowledge Brief to reflect Memphis' needs.
"I am amazed by the resilience of our partner organizations," Miller said.
"Knowing that they are on the frontlines doing really, really important work right now, I can only imagine the toll that it's taking," he said. "I say that with a tremendous amount of humility and empathy because, even listening to their stories take a toll."
Editor's Note: The Daily Memphian is making our coronavirus coverage accessible to all readers — no subscription needed. Our journalists continue to work around the clock to provide you with the extensive coverage you need; if you can subscribe, please do. 
Miller said there is optimism to this unprecedented health crisis. He says, it is "surfacing inefficiencies," and forcing the poverty-fighting ecosystem which includes local foundations, churches and businesses to troubleshoot their interactions with the public.
"I'm hopeful now, but I'm hopeful that somewhere down the road, we're going to be better at what we do because of this," Miller said.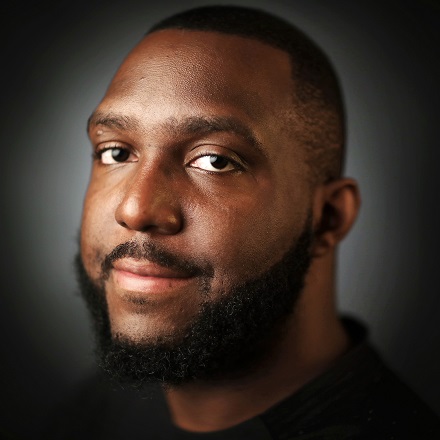 Jared Boyd
Jared Boyd is program manager for WYXR 91.7 FM. 
---