Hard seltzer sales spur Memphis distribution center
White Claw Hard Seltzer is the main reason malt beverage maker Mark Anthony Brewing Inc. wants to establish its own distribution center in Memphis.
Thursday, the Economic Development Growth Engine (EDGE) for Memphis and Shelby County board approved a 10-year tax break through its Fast Track PILOT (payment-in-lieu-of-taxes) program for the Chicago-based company.
The PILOT will save Mark Anthony Brewing $2.3 million on its $11.5 million investment to make site improvements on 341,000 square feet of warehouse space at 5625 Challenge Drive and hire 30 full-time warehouse and distribution employees.  
Known for Mike's Hard Lemonade, Mike's Harder Lemonade and Cayman Jack beverages, Mark Anthony Brewing is seeing a lot of growth and potential in the hard seltzer category, Scott Campbell, director of Logistics & Customer Service at Mike's Hard Lemonade, told the EDGE board.   
The company began selling White Claw Hard Seltzer in the summer of 2016 as a lighter, all-natural, better-for-you, alcoholic beverage.   
According to its website, White Claw is trademarked as "The Purest Hard Seltzer in the World," consists of a blend of seltzer water, Mark Anthony Brewing's trademarked "BrewPure" alcohol and a splash of natural fruit juice concentrate.
Memphis contract brewery Blues City Brewing is the largest producer of White Claw Hard Seltzer, and the company needs more shipping capacity, Campbell said.   
"We've been partners with Blues City for 6 1/2 years now," Campbell said. "Due to growth, we want to move out of their footprint and move to full outbound distribution."
The average salary of the new jobs is about $37,600. The average wage per hour is between $18 and $20, Campbell said.
Memphis City Councilman Martavius Jones, a nonvoting liaison, compared the amount of taxes Memphis and Shelby County is forgoing in exchange for the Mark Anthony Brewing distribution center to the amount Nashville is giving up for Amazon's executive operations center.
"When we are giving up 18 percent for jobs that pay $38,000 versus Nashville giving up 13 percent for jobs that pay $150,000, we're doing something wrong," Jones said. "These are the discussions and analyses that need to take place before we decide this is a good deal. When we look at these types of incentives, we have to rein them in somehow. I don't know if this is in the best interest of our community."
EDGE board chair Al Bright said the two deals could not be squarely compared because the state chipped in to land the Amazon deal.
"I bet half of that is the state of Tennessee," Bright said, "where in this analysis, the incentive is all on Shelby County. Let's be real, when we talk about DeSoto County, it's the state of Mississippi. We need to take into account what the state is doing and what we are doing by ourselves as Shelby County."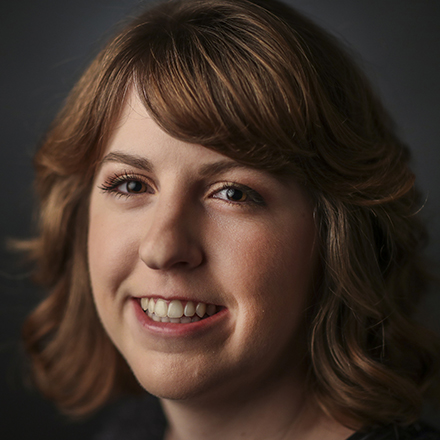 Michelle Corbet
Michelle Corbet covers business for The Daily Memphian. Prior to, she was a reporter at the Memphis Business Journal. A native Memphian and University of Memphis graduate, Michelle covered business in Conway, Arkansas after college. Michelle got her start covering business as an intern at The Commercial Appeal.
---