EDGE seeks legal opinion on project code names
Some local leaders want to keep major economic development projects out of the public eye until the company is ready to disclose its plans.
The Economic Development Growth Engine (EDGE) for Memphis and Shelby County wants to make sure that's legal.
Thursday, EDGE legal counsel Mark Beutelschies told the board EDGE staff is seeking a legal opinion from Tennessee Attorney General Herbert Slatery III.
About two years ago, the state of Tennessee changed its economic development statute to allow industrial development boards to keep projects confidential, shielding them from open records laws, until the project comes up for a vote.  
At that time, the provision states in part, "A governing body shall publicly disclose the proposed contract or agreement in a manner that would adequately notify and fairly inform the public of the proposed contract or agreement before voting on the proposal."
There has been interest from the Greater Memphis Chamber and other political leaders for using code names when economic development projects come before the EDGE board and beyond.
Beutelschies is asking the attorney general if sharing investment, number of jobs created and average salary would be enough to "adequately notify and fairly inform the public" if the name of the company, the parent company and address remained shielded.
"We want to get explicit understanding from the state that if we held these three pieces of data, they would not violate the Open Records Act," Beutelschies said. "Our concern would be if we go forward, without a clear path, we could be challenged and have issues we don't want to create for applicants."
The company name, parent company and address would be disclosed to the EDGE board, but it would not be public information.
The board has to know, Beutelschies said, to check against conflicts of interest.
EDGE president and CEO Reid Dulberger said most of Tennessee's major cities do not use code names during the public incentive approval process.
"We release the info in advance of your meeting so the public can decide if they want to come and make their voice heard or not," he said.
When the governor announces a major economic development win, Dulberger said, it is in advance of a board vote.   
"We need to understand what we can do," said EDGE board chair Al Bright. "If using code names brings in more projects, we need to do it."
With the holidays coming up and Gov.-elect Bill Lee taking office in January, Bright said, he doubts the board will hear anything by the end of the year.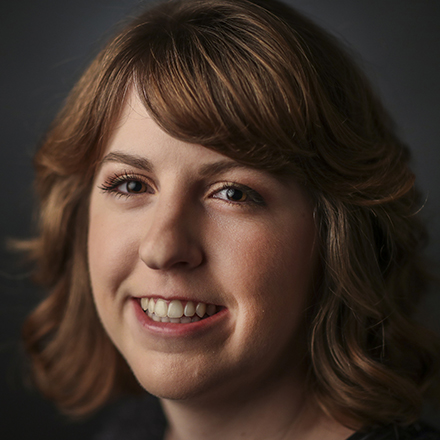 Michelle Corbet
Michelle Corbet covers business for The Daily Memphian. Prior to, she was a reporter at the Memphis Business Journal. A native Memphian and University of Memphis graduate, Michelle covered business in Conway, Arkansas after college. Michelle got her start covering business as an intern at The Commercial Appeal.
---