Business
COVID-19 puts its stamp on commercial leases
Something else is going viral because of the pandemic: New language in commercial real estate leases that acknowledges the potential effect of occurrences like COVID-19 on the contract between a landlord and tenant.
It's basically putting in writing something that was hardly imagined before three months ago: My business agrees to pay you X amount a month for X years for the space, but this contract changes if the government orders me to close for reasons beyond my control.
---
---
Barry Maynard, vice president for brokerage at Gill Properties, says he's seeing the new language now.
Maynard paraphrased the typical new contracts he's been seeing: "In the event any force majeure event occurs this suspends automatically until the force majeure terminates."
A "force majeure," according to Webster's, is a superior force and cannot be reasonably anticipated or controlled.
A few parties "will say 'I'm not signing that', but expect attorneys to put clauses in there," Maynard said.
"I can confirm that is happening," Hunter Smith said of the new lease language. He is a Memphis commercial landlord who, with his father Wise Smith, owns and operates Marketplace Development.
The contracts he's seen don't specifically mention "pandemic."
"The way we have seen it phrased is "If there's a shutdown by government, if the government forces certain businesses to close," said Smith, whose tenants include oil-change and smoothie businesses.
"I think it's being super safe," Smith said of the lease changes. "I think it's just a way of protecting themselves."
The scale of business that the tenant operates may also affect how they approach new leases, Smith said.
"I think the level of the tenant also plays a role, depending on how many locations they have and how much they have been affected by this," he said.
Few businesses lease more locations than Starbucks. The Seattle-based coffee shop chain operates about 30,000 sites worldwide and more than 40 in the Memphis area.
---
---
The pandemic has hurt Starbucks sales even though the company has kept drive-thru operations open and offered prepared, pick-up service at the entryways of some shops.
Starbucks' chief operating officer Roz Brewer wrote an open letter to its landlords on May 5 stating that effective June 1 "and for at least a period of 12 consecutive months, Starbucks will require concessions to support modified operations and adjustments to lease terms and base rent structures, so we can withstand this uncertainty together.
"In many ways, this historic shift is dramatic; yet it's simply accelerated the trends in retail and digital commerce, driving us to close, renegotiate, and reinvest in the right footprint for Starbucks," the letter states.
"Of course, none of us know (sic) the full extent of the challenges ahead, but it is clear the value of commercial real estate has changed. We understand what we ask of you may not be easy, and our commitment is to be fair in our discussions," Brewer writes.
In response to questions from The Daily Memphian, on Wednesday Starbucks spokesperson Jory Mendes said that chief financial officer Pat Grismer had addressed the rent issue during an earnings call about three weeks earlier.
According to the transcript, Grismer said, "... To date we're quite proud of the fact that we have remained current on all our rent payments which we believe reinforces our position as a developer of choice, if you will.
"We are having ongoing conversations with our landlords in various markets regarding what may be commercially reasonable lease concessions in the current environment. So we've not yet confirmed those arrangements and it's really premature to indicate what that relief may look like. But it is something that we are pursuing," Grismer said.
 A lot of leases are being amended now, said Memphis real estate attorney Allison Gilbert.
Force majeure clauses should be in every lease, said Gilbert, with the Harris Shelton law firm.
"They are intended to benefit both parties," she said. "In the event something happens outside the control of the parties, they can suspend the performance under the contract without being in default."
It had not been uncommon for "acts of God" language to be written into contracts, she said.
"It was a very general, sweeping provision that sometimes was meant to be very open," Gilbert said. "And sometimes people tried to carve it down since it does allow for parties to say 'I can't perform' because of occurrences like labor strikes and storm damage."
But COVID-19 is affecting new and amended leases.
"We have seen parties specifically adding the word now 'pandemic,'" she said.
"Which may or may not be necessary but it gives everybody something else to add to a contract and probably a little bit of a sense of calm," she said.
Editor's Note: The Daily Memphian is making our coronavirus coverage accessible to all readers — no subscription needed. Our journalists continue to work around the clock to provide you with the extensive coverage you need; if you can subscribe, please do.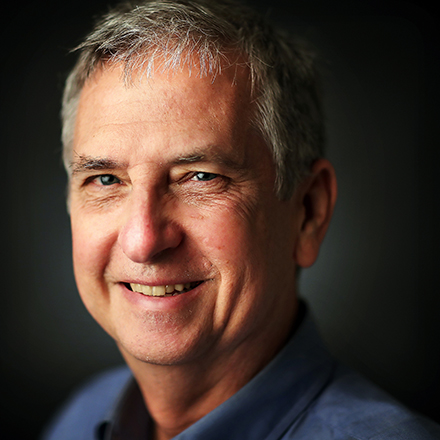 Tom Bailey
Tom Bailey covers business news for The Daily Memphian. A Tupelo, Mississippi, native, he graduated from Mississippi State University. He's worked in journalism for 40 years and has lived in Midtown for 36 years.
---