Update
Business
Bars sue Health Dept. over COVID closing
Bars shuttered last week over concerns about COVID-19's spread have sued the Shelby County Health Department seeking to overturn the directive.
Blind Bear, a bar at 119 S. Main, is one of 16 bars that argued they're suffering significant economic hardship and loss of goodwill because of the closings.
The lawsuits filed in U.S. District Court in Memphis on Monday, July 13, argue the Health Department directive unfairly singles out bars and limited service restaurants for the enforcement action.
---
---
The plaintiffs, in lawsuits filed by The Spence Law Firm and Randall N. Songstad, are seeking a temporary injunction preventing the directive from being enforced while they make a case the action violates their constitutional rights.
Shelby County Mayor Lee Harris defended the directive as a necessary response to the pandemic.
"Bar businesses are social settings and social distance is one of our strategies to slow the spread of COVID-19," Harris said in a statement.
"We have to be honest that the numbers are going in the wrong direction and we have to layer additional protections. We have to ensure we have sufficient hospital capacity to treat those in need and we have to give comfort to our school leaders, kids, and families working on how and when to start school," Harris said.
Health Department Director Alisa Haushalter told the Shelby County Commission Monday, "Our goal is for businesses to remain operational," but she said the department is committed to taking measures to reduce transmission.
Haushalter said the decision to close bars was based on licensing. She said the department was exploring ways to make adjustments so establishments that operate as restaurants can operate in that manner.
Haushalter said visitors from the Centers for Disease Control and Prevention in early July expressed concern that bars were open. People in bars tend to be in contact with people they don't know, while that's less likely at restaurants, she said.
---
---
The Blind Bear lawsuit is backed by an affidavit from Dr. Michael S. Gelfand, an infectious disease physician with Methodist University Hospital and professor of medicine at the University of Tennessee Health Science Center.
The affidavit says the Tennessee Alcoholic Beverage Commission's (ABC) distinction between full-service and limited-service restaurants "is not based in science or any empirical study or data relating to the spread of infection disease, including COVID-19, but rather is based solely on an administrative regulation differentiating the type of restaurant using gross revenue sales of food versus alcohol."
The affidavit adds, "There is simply no causal relationship between the spread of COVID-19 and the gross revenue sales of alcohol versus food in Full Service Restaurants or Limited Service Restaurants."
The bars were ordered closed at midnight July 8 as officials leading the response to COVID-19 took steps to slow growth in the number of cases and hospitalization of COVID-19 patients.
Other plaintiffs are Max's Sports Bar, Silly Goose, Alchemy, Dru's Place, Brewskis Sport Bar and Grill, Stage 64 Lounge, Cheers of Millington, Hi Tone Café, three T.J. Mulligans, Hadley's Pub, Tavern 018, Murphy's Public House and Canvas of Memphis.
They're among 42 Shelby County establishments that the Tennessee ABC considers limited service restaurants, where gross sales of food are 50% or less of total revenues.
The directive was also aimed at country clubs that don't have restaurant licenses.
"Although Health Order and Directive No. 8 states that it was intended to be a guide toward developing long-term safety measures and to slow and end the transmission of COVID-19 in Shelby County, Tennessee, it, without reliable scientific data, arbitrarily closes all restaurants that do not derive more than 50% of their gross revenues from food," the Blind Bear lawsuit states.
It argues "there is no reliable scientific evidence that establishes a causal relationship between the spread of COVID-19 and the gross revenue sales of alcohol and food in restaurants."
It also contends there are multiple restaurants "that offer essentially the same services as the plaintiffs" that remain open, including Beale Street establishments B.B. King's Club, Rum Boogie Cafe, Alfred's, Wet Willie's, Tin Roof, King Jerry Lawler's BBQ, Blue's City Cafe, Silky O'Sullivan's, Club 152, Mr. Handy's Blues Hall and Coyote Ugly.
Several bar owners submitted affidavits attesting to the impact of COVID-19 closings and potential effects of the new directive. Some said they could lose their businesses and be forced to repay forgivable federal loans if they can't reopen.
"I have grave concerns that if I am not able to reopen Blind Bear in the near future, I will have to permanently close my restaurant and my PPP (Paycheck Protection Program) loan may not meet the requirements for forgiveness," said Jeannette Comans, owner of the Blind Bear at 119 S. Main St.
Recipients don't have to repay Small Business Administration PPP loans if they maintain certain levels of employment and payroll during the COVID-19 pandemic.
Comans said she could lose all of her employees and $80,000 to $160,000 over the next four to eight weeks if the Health Department directive stands.
---
Reporter Abigail Warren contributed to this story.
Editor's Note: The Daily Memphian is making our coronavirus coverage accessible to all readers — no subscription needed. Our journalists continue to work around the clock to provide you with the extensive coverage you need; if you can subscribe, please do.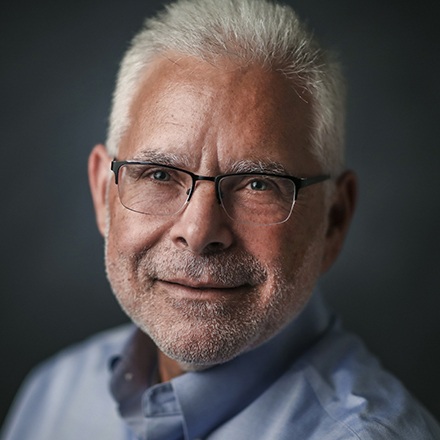 Wayne Risher
Business news reporter, 43-year veteran of print journalism, 35-year resident of Memphis, University of Georgia alumnus and proud father and spouse of University of Memphis graduates.
---