House Democrats seek investigation to clear air about XPO
Logistics company announces new pregnancy policy effective Jan. 1
A majority of House Democrats is seeking to clear the air about allegations of workplace abuses by logistics giant XPO at a Memphis warehouse operated for Verizon.
Reps. Steve Cohen, D-Memphis, and Rosa DeLauro, D-Connecticut, called for an investigation in a letter Tuesday signed by 95 of their House colleagues.
The letter asks Republican Reps. Virginia Foxx, chairwoman of the House Committee on Education and the Workforce, and Bobby Scott, ranking member of the committee, to investigate allegations against XPO and hold a hearing on the proposed Pregnant Workers Fairness Act.
Workers at XPO Memphis warehouses have filed a number of complaints with federal agencies alleging problems ranging from sexual harassment to substandard working conditions.
The congressional letter cited a New York Times investigation detailing cases of female employees who had miscarriages after managers allegedly refused doctors' requests to assign them less strenuous jobs at a Memphis XPO facility.
The company previously disputed the allegations as inaccurate and characterized them as part of an ongoing campaign by the International Brotherhood of Teamsters to organize workers at XPO Memphis facilities.
XPO sets new pregnancy policy Jan. 1
However, XPO chairman and chief executive officer Bradley S. Jacobs said in a letter Tuesday to U.S. senators that effective Jan. 1 it will implement a new pregnancy care policy that expands on existing protections.
Key points of the new policy include "automatic accommodations" for expectant mothers, up to 20 days of paid leave for pregnancy-related health and wellness, alternate work arrangements for workers who can't safely perform regular duties and wage protections during pregnancy.
The company hired Tina Tchen, who was former First Lady Michelle Obama's chief of staff, in May to lead a comprehensive investigation of workplace culture issues raised by Memphis workers, the letter said. The investigation was later expanded to include the pregnant worker allegations.
Jacobs told senators that when the investigation is completed, "We are committed to implementing any recommendations that advance our goal of providing a supportive workplace for all our employees."
Already, the company has provided a refresher course on workplace harassment prevention and enforcement to more than 3,000 employees and contingent workers in Memphis, Jacobs said.
The XPO chief was responding to Sens. Richard Blumenthal, D-Conn., Elizabeth Warren, D-Mass., and seven other senators, who wrote to XPO and Verizon Nov. 21 seeking an explanation of how pregnant workers in Memphis were treated.
In their call for a congressional investigation, Cohen and DeLauro wrote, "Hundreds and thousands of workers could be at risk at XPO Logistics facilities if the aforementioned allegations are accurate. While the current issues may be local and isolated, further investigation and oversight should be executed to ensure that hundreds and thousands of workers, nationwide, are not at further risk."
"We strongly urge the House Committee on Education and the Workforce to investigate this matter swiftly, hold a hearing on the Pregnant Workers Fairness Act, take all necessary actions to provide XPO an opportunity for transparency to the American public, and ensure that XPO Logistics remains in full compliance with federal regulatory standards," the letter said.
It noted that current federal law "falls short in ensuring clear protections for pregnant employees" and says the act would "make clear that employers must provide reasonable accommodations to pregnant workers, unless it would pose an undue hardship on the business."
Rep. Scott, in response to House Democrats, said, "I am eager to work with my colleagues to further investigate this issue, and to strengthen pregnancy discrimination laws to ensure companies provide reasonable accommodation and are held accountable for violating employees' workplace safety rights. Legislation such as the Pregnant Workers Fairness Act would help end this type of discrimination and promote the health and economic security of pregnant women and their families."
The House letter also cited a Los Angeles Times story on alleged misclassification of truck drivers working for XPO at ports of Los Angeles, Long Beach and Oakland, California.
XPO is a top 10 logistics company that has contracts with Verizon, Disney, Cummins, the U.S. Postal Service and the Department of Defense. The Verizon warehouse in southeast Memphis is one of 10 XPO-run facilities with more than 4,000 employees in the Memphis area.
The request for a committee investigation came as Democrats prepare to become the majority party in the House in January following gains in the November general election.
Worker complaints have mounted since April
XPO has been under fire from Memphis workers since last spring, when eight current and former female employees filed complaints with the U.S. Equal Employment Opportunity Commission. The women alleged they were groped or faced unwanted sexual advances, lewd comments and retaliation for reporting harassment to human resources.
Workers also complained about the company's response to the death of a co-worker from a heart attack on the job in October 2017.
Last summer, workers filed a complaint with the Occupational Safety & Health Administration alleging extreme heat and heat-related health issues at XPO's Verizon warehouse in Memphis.
In October, The Times said it found five women who reported having miscarriages while working at the Verizon facility. Four of the alleged incidents occurred in 2014 when it was under previous ownership, and the most recent was in August.
The Times story highlighted the lack of federal protection for pregnant workers and unsuccessful efforts by Congress to have pregnant workers given accommodations similar to what the Americans for Disabilities Act provides for people with disabilities.
XPO said The Times story contained "untrue allegations about working conditions" and said the women's claims weren't reported to management.
In an earlier response to the letter from Blumenthal and others, XPO posted a statement saying the company "makes every effort to accommodate workplace needs including training supervisors on how to work with pregnant employees to properly adjust work assignments and schedules."
"The allegation that we don't adhere to our accommodation policies is untrue and, we believe, propagated by the Teamsters as part of its unsuccessful organizing effort at XPO. The truth is that we work hard to maintain a culture of great dignity and respect in our facilities, especially for women," XPO said.
Galen Munroe, a spokesman for the Teamsters, said the union started working with XPO Memphis workers at the workers' request, out of a desire to address inequities and improve working conditions.
"The Teamsters union is a worker's advocate, and we are bringing those issues to light," Munroe said.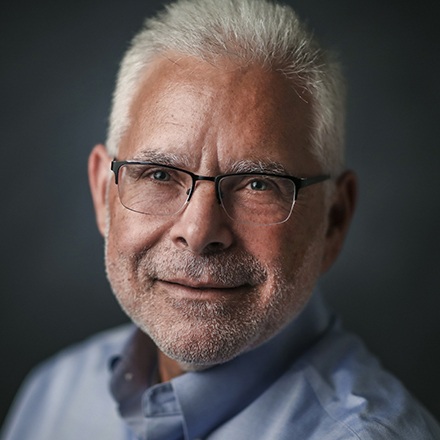 Wayne Risher
Business news reporter, 42-year veteran of print journalism, 34-year resident of Memphis, University of Georgia alumnus and proud father and spouse of University of Memphis graduates.
---