Why location is a major 'opportunity' for Union Row
The location of Union Row, a $950 million mixed-use project spanning 29 acres of Downtown Memphis, is not happenstance. It's an opportunity. 
The institutional investors behind Union Row were keeping an eye on a federal program they consider a catalyst for the project.
With the passage of the Tax Cuts and Jobs Act of 2017, Congress established a new economic and community development tool known as Opportunity Zones.
"An opportunity zone is technically a low-income census tract where investors can put new capital to work to finance a project, whether it be real estate or a business," said Lamont Price, director of innovation for the Tennessee Department of Economic and Community Development (TNECD).
The law gives investors a tax break for reinvesting their capital gains into Opportunity Funds, which are used to drive long-term capital to the designated low-income Opportunity Zones.
"It's a real incentive to get some big money to come to cities like Memphis and grow, or redevelop, those distressed areas," said Kevin Adams, managing partner of Union Row developer Big River Partners.
---
Tom Bailey: $950 million Union Row planned for Downtown 
---
Investors who reinvest their capital gains – made through selling stock, property or a business, for instance – into Opportunity Funds can defer paying taxes on those gains out to 2026.
They can get a permanent tax break on the money they make on top of that initial capital gain if they reinvest it into an Opportunity Zone.    
"This (tax program) comes into play from a gentleman by the name of Sean Parker," Price said.
Yes, that Sean Parker, the founder of Napster and the Facebook executive played by Justin Timberlake in "The Social Network."
"He was given a challenge by Warren Buffett to do good," Price said.  
For Parker, that meant giving other billionaires an opportunity to put their capital gains into areas across the U.S. that could use some investment. They get a tax break and the community gets a new hospital, manufacturing facility or, in the case of Union Row, a place to work, live and play.  
"It is estimated there is more than $6 trillion in capital gains sitting on the sidelines," Price said. "If all that is put to use, probably not, but if a few billion gets put to use, you can literally transform a community."   
But in order to get the maximum tax relief benefit, investors must hold the investment for 10 years.  
Those who work in economic development learned a lot during and after the recession, said Gwyn Fisher, greater Memphis regional director for TNECD.
"We find that encouraging truly long-term investment instead of flip investment, if you will – that spurs the kind of neighborhood growth and job growth that is really sustainable," Fisher said. "Opportunity Zones continue with that theme because the longer you hold the investment the larger the benefit, and we want long-term investors in our community."
Shelby County has 32 of the 176 census tracts in Tennessee that are qualified Opportunity Zones; 29 are located in the city of Memphis.   
The Opportunity Zones are located in Millington, Whitehaven, Downtown Memphis and the area surrounding the University of Memphis.
"Each zone is particularly unique and has individual opportunities that are very reliant on the work that's already being done and already there," Fisher said.
For example, the Opportunity Zone surrounding the U of M lends itself to building upon the work to make the University District an area to live, work, worship and play.
"The likelihood of a manufacturing facility being built is pretty slim," Fisher said. "Whitehaven, on the other hand, does have the opportunity for all those things, plus manufacturing."
The IRS is working through proposed guidelines for the program.
Currently, uses for Opportunity Funds are being based on state priorities such as business and brownfield redevelopment; retail, commercial and tourism development; community and rural development; low-income housing development; and proximity to entrepreneur centers, technology transfer offices, and colleges and universities.
"Locally, we're still getting our arms around how to leverage this new tool in the toolkit. Everyone is still waiting on the feds to determine who and how to play the game," Fisher said.
Typical "sin businesses," such as tanning booths and massage parlors, are prohibited, Price said. Micro-breweries and craft brew establishments are still up for debate.
The intent of the program is to raise the quality of life for citizens in distressed or rural areas.
"Opportunity Funds could be used for low- to moderate-income housing, establish a Main Street in a rural area, provide more access to health care, or build an industrial park to recruit manufacturing," Price said.
While the qualified uses are still in flux, to receive the initial step-up in basis, investors must put their capital gains in an Opportunity Fund by Dec. 31, 2019.
That's why Union Row's developers are quickly working their way through local approvals and plan to close on the associated properties next February.  
"Once you realize a capital gain you basically have 180 days to put it into a fund," Price said.
Local Opportunity Zones were identified by local leaders, nominated by the state and certified by the Secretary of the Treasury.
"Part of the reason why these areas were chosen," Fisher said, "is they already have a framework for development – everything from zoning overlays to a strong (community development corporation) –that's already in place."
TNECD will rely on local community development corporations to know who the property owners are and where opportunities might be coming. In terms of finding investors, that will come from the lawyers and banks who deal in private investment.
"(TNECD) will play a role in helping communities be prepared for these investments, understand your assets in the Opportunity Zone, help them market those assets, and understand what they may want before investment comes down the road," Fisher said.
Tuesday, Dec. 11, an informational event titled "Maximizing the Impact of New Opportunity Zones" will be held in the University of MemphisFedEx Institute of Technology from 9 a.m. to noon.
Memphis Mayor Jim Strickland is anticipated to speak, along with representatives from law firm Frost Brown Todd LLC and accounting, business advisory and professional services firm LBMC.
Speakers will present current regulations and best practices for taking advantage of the program, based in part on the successes and failures of past zone initiatives.
The session is co-sponsored by TNECD, U of M, FedEx and the Greater Memphis Chamber.
Those interested in attending are encouraged to register here.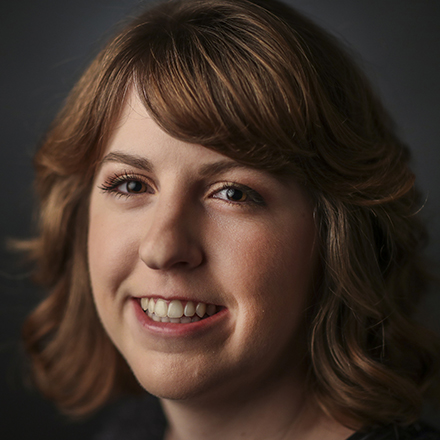 Michelle Corbet
Michelle Corbet covers business for The Daily Memphian. Prior to, she was a reporter at the Memphis Business Journal. A native Memphian and University of Memphis graduate, Michelle covered business in Conway, Arkansas after college. Michelle got her start covering business as an intern at The Commercial Appeal.
---