Business
Empty chairs, stage demonstrate problems for live-events industry
Those strolling through Tom Lee Park might have wondered who would be hosting the fancy outdoor event. Forty-eight tables with centerpieces and table clothes, 384 seats, two bars and a stage dotted the vast, riverside lawn Tuesday afternoon, Sept. 15.
The answer: No one.
---
---
Which was the point of "Empty Event," a combination of stage craft, pop-up public art and press conference.
Practically no one is staging business meetings, celebrations, concerts and other face-to-face activities for crowds. That means the 12 million people who earn a living setting up events, securing them, entertaining for them and decorating them are struggling to find work.
Memphis-based LEO Events led the local part of a national, "Empty Event" effort. Similar "Empty Event" displays have happened or are planned in New York City, Washington, D.C., Boston, San Diego, Texas, Kentucky and Denver, all under the umbrella of the 6-month-old Live Events Coalition.
The purpose of the "Empty Event" spectacles is not only to bring attention to how COVID-19 has crushed the live-events industry, but to ask local, state and national governments to help the industry. And to ask the public to trust that live-event businesses can organize events in a rule-abiding, science-based and safe way, Kevin Brewer said.
"We were loading an event for Walmart back in March when the shutdown happened," the principal of Memphis-based LEO Events said of a Walmart meeting scheduled for San Antonio. "So we had to close everything up and pack up.
"And then all the live events we had scheduled throughout the year canceled. … And even now going into the first quarter of 2021. So all the live events kinda just disappeared in a sense.
"So it's affected not only LEO Events but all our freelancers, a number of our suppliers and everything we use to put one of these types of events," Brewer said.
Paper labels were affixed to the backs of empty chairs placed around the tables in the park. Each table represented 250,000 workers affected by COVID-19. And each label identified a type of job that has been lost to the cancellations.
---
---
The sheer number of job titles on the empty chairs evoke a sense of loss. Among the jobs:
Set designer
Videographer
Activities planner
Volunteer coordinator
Freelance event staff
Set-up crew
Venue janitorial
Wedding florist
Rental provider-cargo vehicle
Rental provider-furniture
Rental provider-décor
Wedding photographer
Wedding planner
Banquet captain
Coat check attendant
Catering sales manager
Cleaning crew
Banquet sales manager
Stage decorator
Stage manager
Sponsorship coordinator
Speech writer
Stagehand
Exhibit builder
Trade show manager
Magician
Auctioneer
Comedian
Director of special events
Make-up artists
Audio engineer
Chauffeur
Director of event marketing
Dock coordinator
Drummer
Camera operator
Bus driver
Set carpenter
Exhibit booth staff
Bartender
Concierge
Emcee
Airport greeter
Soundtrack producer
Video content writer
Video crew
Sound designer
Band
Florist
Balloon designer
Tour directors
Hair stylist
Teleprompter operator
Audio-video technician
Tabletop decorator
"We handle any and all of the logistics for an event to happen," Brewer said of LEO Events, which has had to lay off a fourth of its employees.
According to the Live Events Coalition, 85% of face-to-face event companies and suppliers have furloughed or laid off workers because of the pandemic.
The group calculates that the industry employs 11,383 people in Shelby County through an estimated 3,680 businesses. Their combined revenue would normally be $1.1 billion, according to the coalition.
Among the help for which the national Live Events Coalition advocates is: An "updated and improved" Paycheck Protection Program and Economic Injury Disaster Loan program with an ability for businesses to reapply; congressional passage of the RESTART Act loan program; and liability protections for live-events businesses.
A newly renovated Memphis Renasant Convention Center was supposed to have its grand opening with the AutoZone annual sales meeting late this month, but that event was canceled.
"They bring thousands of people to the city and they had to cancel their meeting," said Kevin Kane, the president and chief executive of Memphis Tourism who participated in the Empty Event demonstration.
---
---
"Since then, everything we had booked between September and the end of the year has had to cancel," Kane said. "Now even people booked for January and February are saying 'Gosh, will we even be able to meet in January, February or March?'" Kane said.
"So now you've got deep concerns out there for meeting planners and organizers who want to have events in 2021 and they are saying is the first quarter or even the second quarter going to be safe?" Kane said.
"And remember, if you are a planner, you can't pull the plug the week before. You've got to pull the plug two or three months before."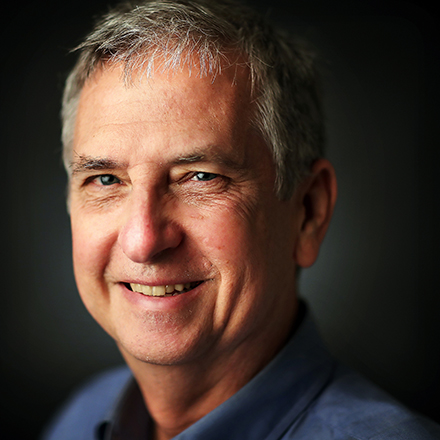 Tom Bailey
Tom Bailey covers business news for The Daily Memphian. A Tupelo, Mississippi, native, he graduated from Mississippi State University. He's worked in journalism for 40 years and has lived in Midtown for 36 years.
---