New Downtown fitness studio product of grit and grind entrepreneurship
Memphis native Victoria Young, 27, wants to inspire other young entrepreneurs to act now, and figure the how out later.
Young is a third-year law student at the University of Tennessee. For the past two years, she has worked as a summer associate at Baker Donelson and has a job lined up at the Memphis-based law firm when she graduates in May of 2019.
In between work, classes and long nights at the library, Young managed to open her own business this summer in the burgeoning Edge District.
After attending graduate school in Los Angeles, Young became accustomed to a lifestyle where boutique fitness was as common as Walgreens or Starbucks.
"I was spoiled. I could go on any block and do any kind of fitness," Young said. "I barely had to pay a membership because I got so many free classes because there were so many options."
Before enrolling in law school, Young moved back to Memphis to teach for Shelby County Schools. It was 2015 and Midtown and Downtown were experiencing a resurgence, but Young found herself driving away from the city core to find the boutique fitness options she had in L.A.
"It was not convenient. I had to have a gym membership. I had to go to LA Fitness in East Memphis to go to a spin class," Young said. "To me, that was just crazy."
So Young decided to open a boutique spin studio of her own — Spincult. Fresh out of grad school, Young didn't have capital credit and thought opening a fitness studio would require significant financial backing.
But in Memphis, that wasn't the case. Young found a 1,500-square-foot space between Trolley Stop Market and C. Tatum's Signature Salon on Madison Avenue. It was a shell. No plumbing. No electrical. No heating or air.
"It's been a slow climb, but the process was very reflective of what Memphis is and the culture here," Young said. "If I can make this come to fruition, even at my age and all that I have going on, then I can inspire other millennials and young professionals to just do it."
While Young downsized and cut expenses, she also got a break from her landlords, Keith and Jill Forrester, who also operate neighboring Trolley Stop Market.
"We learned more about what she needed in order to open and start out on solid ground, and we were willing to work with her to make that happen," Jill Forrester said. "We are essentially passing on something that was given to us when we opened."
When the Forresters opened Trolley Stop Market eight years ago, the building was owned by Lawrence Migliara Jr., who is also a co-owner of Outdoors Inc.
"He met us at the farmer's market and knew our financial situation," Jill Forrester said. "He allowed us to rehab the building and get it set up for five months, rent free. That really put us on solid ground and we thought helping Victoria would be a great way to pay it forward."
Young signed a lease in October of 2017 and didn't start paying rent until May. Memphis has been embracing incremental development and shared spaces with pop-up retail projects throughout Downtown and the nearby Edge Alley, which combines a café/coffee shop, workspace and micro-retail incubator under the same roof at 600 Monroe Ave.
"There are great spaces Downtown. We don't have to go out to East Memphis," Young said. "It's about activating these spaces and honing in on the vision and possibilities."
While Young was saving on rent, she also qualified for a signage incentive and pre-development grant from the Memphis Medical District Collaborative, the area's community development organization.
All in all, Young has spent about $40,000 so far fixing up the space, with some contractors offering payment plans.
"Spincult is a testament to grit and grind, figuring out the how when you know your why, and being ready for this city to move forward," Young said.
Jill Forrester anticipates the diversity in businesses will attract more people to the Edge District.
"We're trying to build our own community. It has taken time, but we're getting there," she said. "Spincult is a great fit. We couldn't have asked for a better neighbor."  
In addition to getting a kickass workout, Young said, Spincult is a place where people feel they can leave work or school, bring friends, make new friends and network.
"Memphis is a place where you could be spinning next to the mayor or a CEO. It's so accessible," Young said.
Young's catchphrase for the studio is "Spincult, where we fuel you, so you can fuel the world."
"It's not about the spin class. The vibe and the ride are great, but it's about fueling you, so you can pay it forward," Young said.
As part of the medical district, Spincult plans to make regular donations to area hospitals and nonprofits. The studio also offers discounted memberships to students and full-time medical district employees.
The three sessions on opening day, Aug. 25, were pay what you can with all proceeds going to Le Bonheur Children's Hospital. The inaugural ride at 700 Madison Ave. raised $700 for Le Bonheur.
---
"We want to remain plugged in and have community partnerships to figure out how Spincult can help. We're not in the position now to write a $1 million check, but those small donations can make an immediate impact for a family in the Target House." 
Victoria Young, Spincult owner
---
On opening day, Spincult had about 50 members. The studio is offering a founder's membership of $110 a month for unlimited rides.
The curious can pay $9.01 to experience their first class and $20 for subsequent drop-ins. Class packages are also available.
"Memphis is a bit of an underdog, like Spincult, but as a millennial I know the tide is changing toward the things we care about, engage in, and spend our time and money on," Young said. "I want to be able to answer that call and need."
When researching what would make Spincult stand apart from competition, Young discovered immersive fitness, a new trend that utilizes video projection to take stationary cyclists on a digital journey.
"In planning, I said, people just want a quality space. They want a quality ride," Young said. "At the core, we need to be a quality studio before anything else. Then, I can add all the bells and whistles."
By years end, three of the studio's walls will use projectors to screen a ride through the streets of Memphis. Friends who have moved to other cities can't understand what Young sees in Memphis, but she tells them to come back and she'll show them the city through her eyes.
"There's no better place to start a business," Young said. "It has that homegrown flair. There's something about Memphis — period, point blank — that can't be bought; can't be replicated and you cannot sell."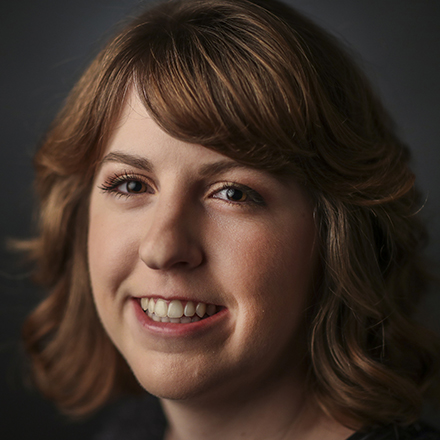 Michelle Corbet
Michelle Corbet covers business for The Daily Memphian. Prior to, she was a reporter at the Memphis Business Journal. A native Memphian and University of Memphis graduate, Michelle covered business in Conway, Arkansas after college. Michelle got her start covering business as an intern at The Commercial Appeal.
---