Business
When will Memphis' largest companies be back in the office? Not for a while
Major Memphis employers don't expect all of their workers back in the office until next year.
FedEx told workers last week they'll continue working from home until at least Jan. 15, and other employers gave similar timelines.
Since the COVID-19 pandemic began, some experts have been saying the virus would forever change attitudes on virtual commuting, even after the immediate threat is tamped down by vaccinations, masks and other measures.
That's just fine with Alexandra Shockey, global social media manager for Memphis-based FedEx, who has been working from home since mid-March. Her team has thrived working remotely and may be more productive than ever, she said.
"The first few months were really hard," said Shockey, who was among an estimated 42% of the U.S. workforce who were virtually commuting during the early months of sheltering at home because of COVID-19.
"FedEx was busier than ever, and work for our communications team did anything but slow down," said Shockey, 32.
---
---
"Juggling a career in public relations during a pandemic while trying to homeschool my oldest child and watch after my toddler was exasperating at times. Once school was out for the summer, it got a bit easier. Now, it's hard to imagine working from the office," Shockey said.
Home work trending
Before the pandemic, an estimated 3.6% of the U.S. workforce worked at home half-time or more, based on analysis of 2018 American Community Survey data. A business survey by the Federal Reserve Bank of Atlanta and University of Chicago said 5% of work days were spent at home before March.
The Stanford University Institute for Economic Policy Research in late June estimated 42% of U.S. workers were working full-time from home. It said 26% were working at businesses, mostly in essential services, and the rest were out of work.
Experts believe businesses will continue to be cautious about bringing non-essential workers back to offices until the pandemic is in the rearview mirror.
Many large clients of Global Workplace Analytics have resigned themselves to sheltering in place until next spring or summer, president Kate Lister said.
"What we are seeing is a strong trend toward only bringing back essential workers and the small portion of the workforce who don't want to or can't work from home. The risks of coming back too early are just too high," Lister said.
Gallup found in 2016 43% of employees worked remotely with some frequency, and Global Workplace Analytics said 56% of employees had jobs that could be at least partially done remotely.
The Federal Reserve business survey projected working days spent at home would increase to 20% after the pandemic.
Return to office delayed
FedEx, which previously said FedEx Services and corporate employees would be out of the office until at least Nov. 1, pushed out the date to Jan. 15 last week. The policy affects thousands of employees in the Memphis area at FedEx corporate, FedEx Express world headquarters and other back office and support facilities.
Terminix Global Holdings Inc., with about 1,000 Memphis headquarters employees, doesn't expect the vast majority to return to the office until 2021.
About 3,500 of St. Jude Children's Research Hospital's 5,000-strong workforce are back at the hospital full-time, while 600 are coming in part of the week and 900 are expected to work primarily remotely at least through year's end.
Nearly 90% of International Paper's 2,500-person Memphis workforce continues to work from home and will be asked to return to the office "when it is safe to do so," a spokesman said.
---
Want to weigh in? 
First Horizon National Corp. said a majority of the Memphis team continued to work remotely, though banking centers have remained open. The bank gave no projection of when workers might return to the office.
An AutoZone spokesman said less than 2% of a companywide workforce of 100,000 is working remotely, but declined to give details on work-from-home status of the Memphis headquarters staff. The headquarters in Downtown Memphis employs about 1,500.
Judy Edge, FedEx Corp. vice president, human relations, said during the company's annual shareholder meeting Sept. 21 about 10% to 15% of FedEx's more than 500,000 global employees were able to do most of their work from home.
In a memo last week, Edge said, "In August, we shared that FedEx Services and Corporation would not resume any Return to Office activity for team members who can work remotely until at least Nov. 1, 2020.
"COVID-19 is still a significant issue across much of the U.S. and your safety is our first priority," Edge said. "While a small percentage of you are working from the office, the majority are working remotely. We will continue with our remote work arrangements until at least Jan. 15, 2021."
'Outside-in' thinking
Shockey normally commutes to FedEx Express world headquarters on Hacks Cross Road. Her team manages the FedEx brand and reputation across all social media channels. It monitors conversations about FedEx and creates campaigns and posts to support company initiatives.
Shockey began working from home when her sons, 6-year-old John and 1-year-old Graham, stopped going to school and day care, respectively, in the spring. Her husband, Casey Shockey, kept working normally in his engineering firm, Chief Engineering PLLC, an essential business.
Shockey's team was able to work from home a few times a month before the pandemic.
After work processes were adapted to the new reality, "I think we're more productive than we've ever been," Shockey said. "I trust my team to achieve their objectives however they need to do it in this new environment."
Case in point: "In the beginning of this era, I was most productive between 9 p.m. and 1 a.m., when my kids were asleep! It's a weird world right now, and we're all doing whatever we have to do to make it work," Shockey said.
Changes included more virtual meetings with videoconferencing technology and shorter meetings "allowing parents to check on their kids in between calls if needed," Shockey said.
Despite lacking the camaraderie of intraoffice interactions, "We've tried to find ways to have fun virtually, such as Trivia and virtual Pictionary," she said.
Shockey said team members may be drawing inspiration from the home surroundings more so than co-workers, "which I think has helped us become more outside-in thinkers. I wouldn't say one working environment is better than the other, they're just different ways of working."
Virtual commuting
Terminix, a pest control company that emerged from a sale of ServiceMaster Brands Oct. 1, set up a Virtual Plaza where employees could interact.
New chief executive officer Brett Ponton introduced himself to employees in September during a Virtual Plaza meeting regarding We Care Week, in which employees raised money for charities by counting steps.
---
---
"Only about 30 people are actually going into the office regularly right now, and we will probably phase in a few dozen more before the end of the year," Terminix spokesman James Robinson said. "No specific guidance on a return date yet, but a full return likely won't happen until after the first of the year."
International Paper spokesman Adam Ghassemi said, "Our Memphis-area offices have remained open throughout the COVID-19 pandemic, but since mid-March, we have asked all employees who can work from home to do so."
"Nearly 90% of our Memphis-area workers continue to work remotely. We will ask our employees to return to our offices when it is safe to do so," Ghassemi said.
"When we do ask Memphis-area employees to begin returning to our offices, we will remain committed to The IP Way – doing the right things, in the right ways, for the right reasons, all of the time – and to helping employees balance their personal and professional commitments throughout all phases of the COVID-19 global pandemic," Ghassemi added.
St. Jude said it would continue to assess the need for people to work virtually over the next few months.
"Most of our 5,000 employees are working on campus at least some," a hospital statement said. "We still have about 900 people working primarily remotely, and they will continue to work remotely through the end of the year. About 600 employees have a hybrid schedule and work between 79% and 21% of their schedule remotely."
"On any given weekday, we have about 3,000 employees on campus out of 5,100, but they aren't the same 3,000 people every day," St. Jude added. It said on any given day people are using vacation, sick leave or other time-off programs or are not scheduled to work.
First Horizon spokeswoman Beth Ardoin said, "The majority of the First Horizon Memphis team – approximately 1,700 associates – continues to work remotely, although our banking centers have been open and fully staffed for some time."
"For those who need to work in the office or attend meetings in person, we continue to manage capacity and adhere to strict safety protocols, which include face masks and social distancing. We are very proud of our team's commitment to continuing to meet our clients' needs in this operating environment," Ardoin said.
"We have not announced any changes at this time," Ardoin said.
Moments to treasure
The Shockeys relocated from Central Gardens to Germantown in August. One of the attractions was their 6-year-old could attend classes in person rather than by computer this fall.
Shockey said togetherness had strengthened familial bonds during the six months after the COVID-19 shutdown, and she felt fortunate to have been in position to be part of it.
"As hard as it was working at home with two kids from March through August, I'll treasure the time I was able to spend with my children. It was longer than both of my maternity leaves combined," Shockey said.
"I saw my 1-year-old learn how to do things that I would have missed had I been at work, and I watched my 6-year-old successfully take on more big brother responsibilities than a sibling should ever have on their shoulders," she said.
"My sons grew amazingly close because they were together every moment of the day for five months. My husband stepped in to help whenever he was able," Shockey said.
---
---
As to what's ahead, Shockey said she trusts FedEx human resources leaders "to make the right decisions to make our team safe."
"I think it's wise to continue working remotely until it's safe to return to the office — and even after it's deemed safe, I have a feeling that the way we've succeeded in working remotely will influence what the typical work week looks like in the future," Shockey said.
---
Reporter Jane Roberts contributed to this story.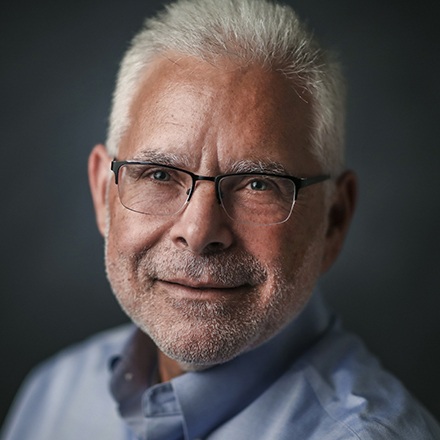 Wayne Risher
Business news reporter, 43-year veteran of print journalism, 35-year resident of Memphis, University of Georgia alumnus and proud father and spouse of University of Memphis graduates.
---