Indigo Ag's average Memphis salary to be $92,383
The 625 new corporate jobs Indigo Ag will bring to Downtown Memphis will pay an average salary of $92,383.
The salary level revealed Friday by the Economic Development Growth Engine (EDGE) staff is part of the equation the agency used to propose an incentive for the ag-tech company to establish its North American commercial operations headquarters in Memphis.
The EDGE incentive is relatively modest: $109,000 in city and county tax savings over 15 years and a $150,000 grant. 
But the company will likely receive about $5 million in total incentives, counting $4.5 million proposed from the state and more grants from the Center City Development Board.
From EDGE, Indigo Ag is seeking just $259,807 in local tax savings and grants over 15 years in return for adding 625 jobs that pay an average of $92,383 yearly and making a $1.3 million investment in personal property, according to analysis by EDGE staff.
The EDGE board is to consider approving the tax incentive when it meets Wednesday.
The various local and state agencies made public the incentive proposals two days after Indigo Ag, along with state and local officials, announced the company plans to establish a major presence Downtown.
At EDGE, the benefit-to-cost ratio is unusually large in favor of Memphis and Shelby County taxpayers for an EDGE payment-in-lieu-of-taxes (PILOT) incentive.
The high-tech agribusiness will generate $162.83 in tax revenue for every dollar local government sacrifices by granting the PILOT and grant, according to the EDGE staff analysis.
Put another way, Indigo Ag will generate an extra $42.3 million in local tax revenue over the 15 years while the company receives a total tax savings of $259,807.
The benefit/cost ratio for local governments is "somewhat astronomical,'' EDGE president Reid Dulberger said Friday.
"But I don't think the benefit/cost ratio truly captures the true benefit based on how successful we think they'll be,'' he said, adding that Indigo Ag will likely draw other ag-tech businesses to Memphis.
"It's a grand slam win for the community,'' Dulberger said.
The startup opened a smaller office in Memphis in 2016, and already has about 175 workers. In all, the company is to employ 779 people, according to the EDGE documents released Friday.
The annual payroll is to be $72.1 million.
The company, state and local officials had announced on Wednesday that Indigo Ag plans to hire an extra 700 workers and make a $6.6 million investment in its commercial headquarters.
The company will spend about $3.9 million improving its office space, but the EDGE incentive calculates only the $1.3 million in personal property investments.
 The EDGE board will meet at 2:30 p.m. Wednesday, Dec. 19, at the Memphis Area Association of Realtors, 6393 Poplar.
The Tennessee State Funding Board is to vote Monday, Dec. 17, whether to give the company a $2.75 million FastTrack Economic Development Grant as well as a $1.75 million FastTrack Job Training Grant.
And the Center City Development Board's agenda for Wednesday, Dec. 19, includes consideration of a $100,000 commercial office grant for Indigo Ag as well as help with parking.
The Downtown Memphis Commission staff recommends providing enough financial support so that Indigo Ag pays no more than $65 monthly for a parking space for each new employee.
The cost to the commission could initially be zero to $70,000 a year, and grow to a maximum of $200,000 a year as Indigo Ag's workforce grows to about 850 employees, the staff concluded.
The meeting starts at 9 a.m. at the Downtown Memphis Commission office, 114 N. Main.
The fast-growing company moved last summer from a small, Midtown office into the eight-story Toyota Center next to AutoZone Park.
The firm will soon occupy 60,000 square feet of the Toyota Center – to be renamed Indigo Plaza – and eventually lease most of the eight-story building that comprises more than 200,000 square feet.
Indigo Ag's primary business is selling crop seeds coated with beneficial microbes that make crops more productive.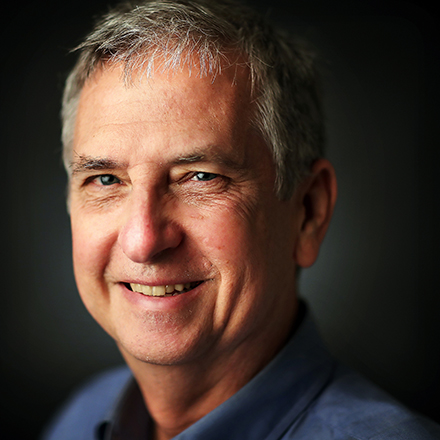 Tom Bailey
Tom Bailey covers business news for The Daily Memphian. A Tupelo, Mississippi, native, he graduated from Mississippi State University. He's worked in journalism for 40 years and has lived in Midtown for 36 years.
---