Canadian elevator company 'no longer pursuing' approved tax incentive
A Canadian elevator company is no longer pursuing a local tax incentive for its $3.5 million investment and creation of 25 new jobs in Hickory Hill.
In September 2017, the Economic Development Growth Engine for Memphis and Shelby County approved a 10-year payment-in-lieu-of-taxes (PILOT) incentive for AVT Beckett Elevators USA.
At the time, the Ontario-based company had a $500,000 increase in sales commitment from an unnamed "Tennessee-area" machine manufacturer and planned to lease 100,000 square feet of property owned by Torin Drive International, the largest elevator machine solution provider in the world, at 4949 E. Raines Road.
At the end of the year, projects that have received a tax abatement from the EDGE board are required to give a status update to EDGE staff.
"Through their attorneys, they briefly informed us they were no longer pursuing the PILOT," said John Lawrence, EDGE's senior economic development specialist. "I don't know if that's because the project is no longer happening, or it is happening without the PILOT."
According to a post on AVT Beckett Elevators' blog and to social media, the Memphis facility opened for production in May. 
Attorney Richard Spore, Beckett's legal counsel and a member at Bass, Berry & Sims' Memphis office, confirmed the company was no longer pursuing the PILOT. He did not have additional details as to why.
Attempts to reach Beckett Elevators USA president Barb Buchanan and Torin Drive International CEO Jimmy He were not returned by press time.
In an email Monday, Dec. 24, Buchanan confirmed with The Daily Memphian, "We have opted out of the EDGE program but are still proceeding with our business venture and plans in Memphis."   
When the PILOT was approved last year, Buchanan said, "We can cover a good portion of the northwestern United States through our location in Canada. However, the proposed Memphis location will be able to service a greater number of U.S. cities – especially as we grow our presence in the Southern and Eastern United States."
The Memphis facility is the company's first in the U.S., employing 25 people with average annual base pay of about $36,000 to $43,000.
The majority of the company's $3.5 million capital investment was in equipment costs.   
The PILOT would have saved Beckett Elevators about $477,000 by abating 75 percent of city and county property taxes over the 10-year term.
Without the PILOT, the city and county will generate more than $1.7 million in local taxes over the next 10 years from the improved property.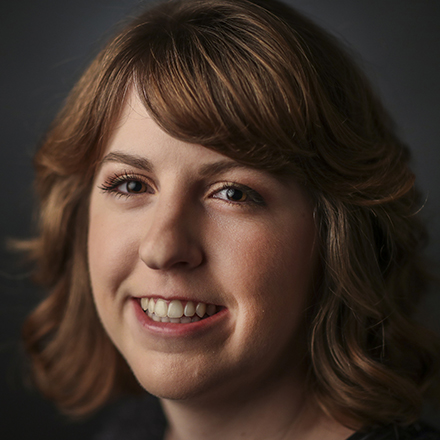 Michelle Corbet
Michelle Corbet covers business for The Daily Memphian. Prior to, she was a reporter at the Memphis Business Journal. A native Memphian and University of Memphis graduate, Michelle covered business in Conway, Arkansas after college. Michelle got her start covering business as an intern at The Commercial Appeal.
---